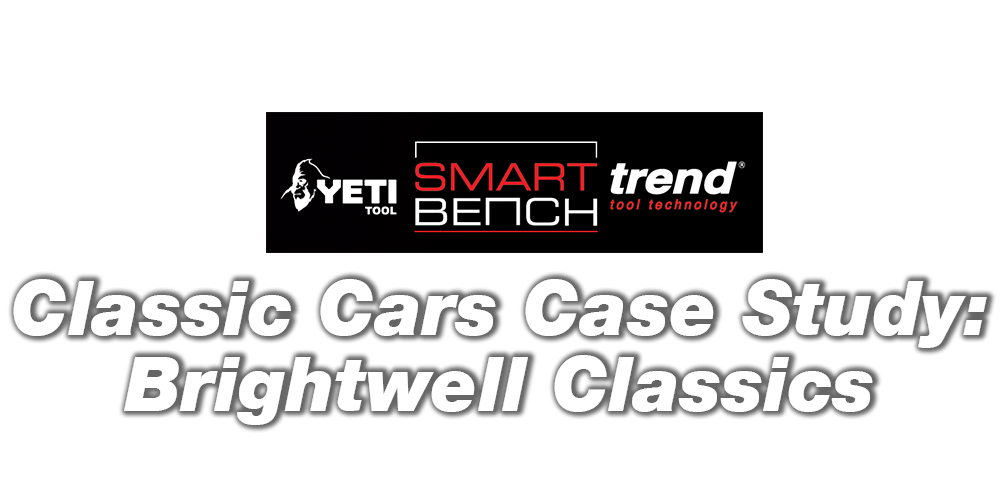 Yeti Trend Smartbench Classic Cars Case Study: Brightwell Classics
Trend Launched the Smartbench CNC machine at the end of 2019. Aimed originally at carpenters, the machine has gone from strength to strength, finding work in a variety of industries including set design, exhibition design, sign making and even boat building.
---
It quickly became clear that a number of users were from the camper van industry, where smartbench was used mainly on interior fit-outs of classic and modern vans.
Knowing that there was demand in the automotive world, Trend Wanted to find out how CNC could help a similar sector - the classic car industry.
Before investing marketing time and resource it was important to find out the full capabilities of the machine in the potential new market. What could they use it for?
How can they save time and money in terms of materials and processes?
The best way to achieve this was to put a machine into the hands of some industry experts and let them explore its potential.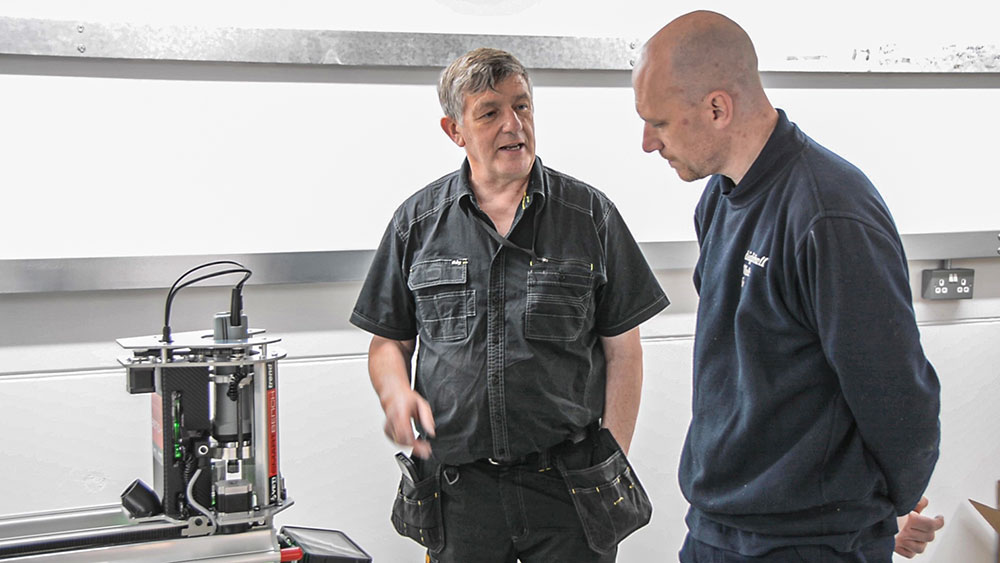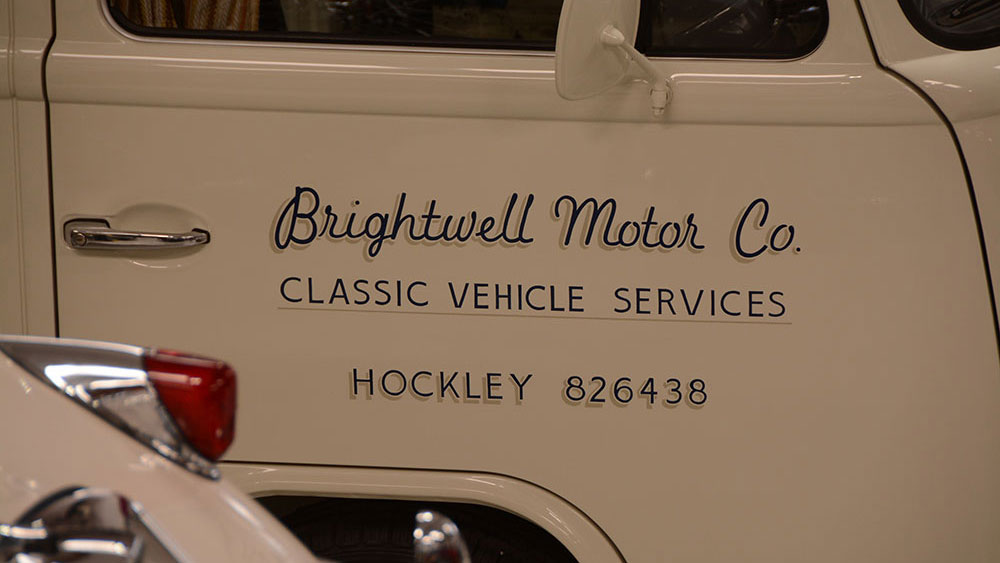 Not knowing who in the industry to contact, Trend reached out to some publications, including Classic Cars magazine, who printed a request for help in the letters section of their magazine.
Brightwell Classics, an Essex-based restoration company with experience in Mini, Aston Martin, Jaguar, and Ferrari (amongst others) answered the call and volunteered to put the machine through its paces.
Brightwell project manage the whole restoration process including vehicle disassembly and reassembly - as well as performing their own maintenance, servicing and full interior retrims and restorations in-house.
Given their broad experience across tasks and brands, they were clearly ideal partners for the project.
Through initial discussion a number of areas were identified where the machine was likely to be able to help. These include:
Cutting door cards

Cutting interior panels

Cutting dashboards

Cutting and punching leather

Carving wooden bucks and moulds for panel forming

Drawing full size wiring loom diagrams

Creating vinyl decals

Creating aluminium or acrylic badging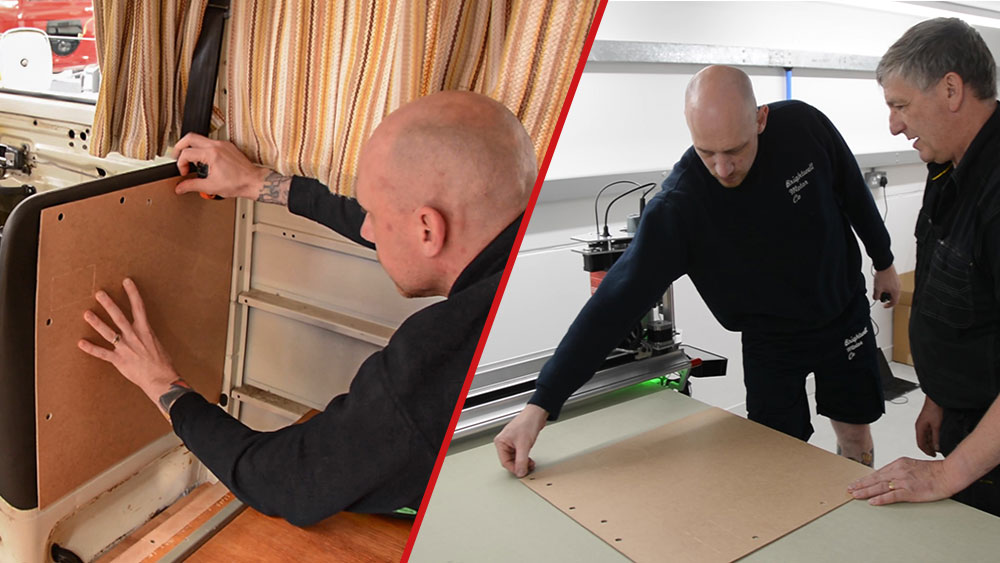 ---
The machine was duly taken to Brightwell's (clinically clean and bright) site, and after a briefing session with their top interior trimmer, Simon, the machine was set up and ready to go. Pretty soon, Simon was 'flying solo' - experimenting with real-world work for the machine… essential for a busy business with multiple projects underway. Simon undertook two tasks with the machine on the initial day: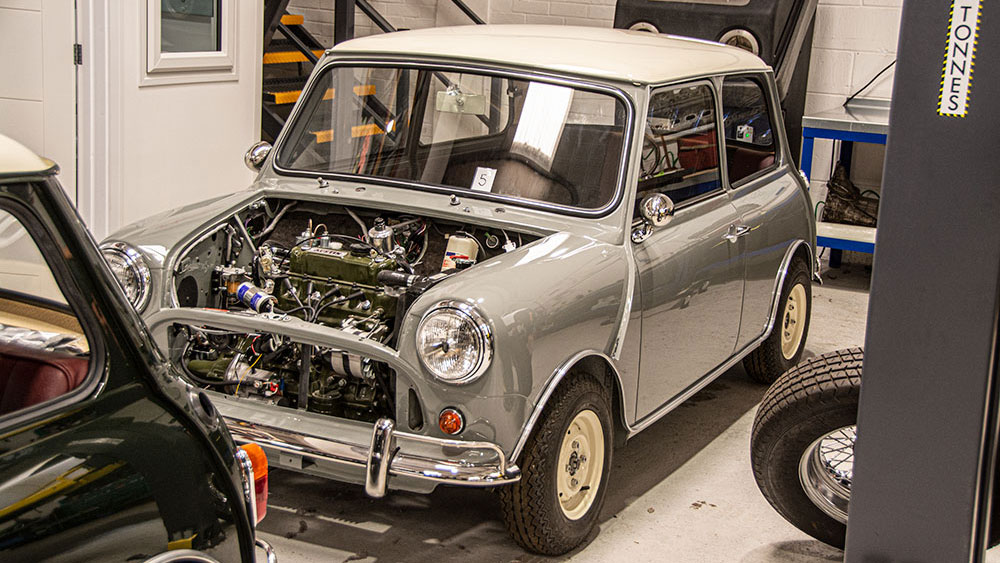 The first was to create a custom interior panel for a VW bay-fronted camper. In a few minutes, Simon was able to input the measurements and cut the material, creating a panel that was not only as-expected, but also improved on the original – being adjusted in size and shape to give a smoother look to the interior.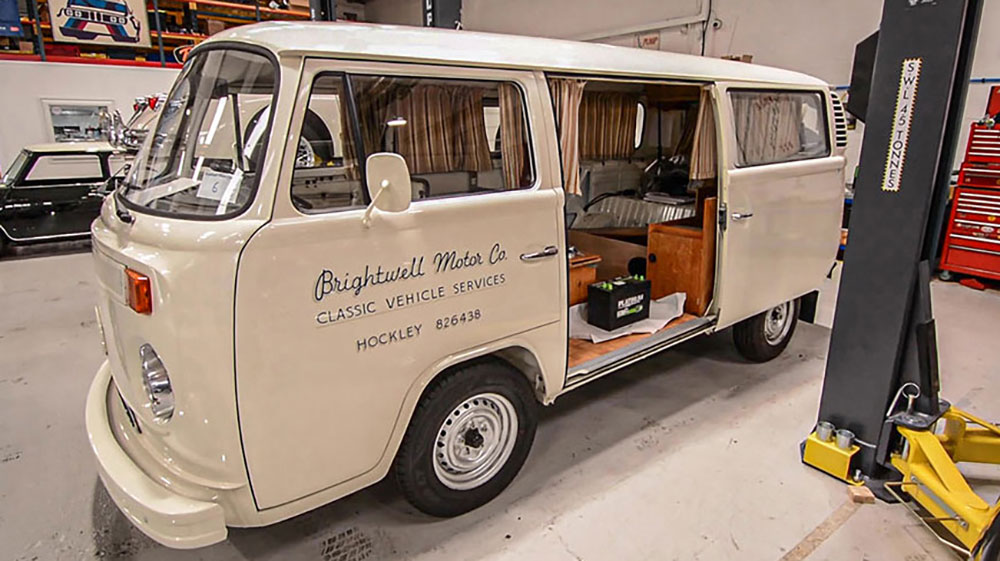 The second task was a first for the machine. Simon wanted to create a pattern of punched holes in a sheet of quality leather to create a subtle grille for some concealed speakers in a Mini Cooper. A job which would have otherwise required over 400 punched holes, an extremely steady hand… not to mention a high level of bravery to commit to working such a large piece of hide in this way. This also opened the doors to ideas such as totally personalised and custom speaker grill patterns – without needing any sort of jig or manual guide.
Trend's team will be leaving the Smartbench with Brightwell for 8 weeks, returning periodically to update on progress as well as to learn more.
---
Some other Classic Cars we saw on the day...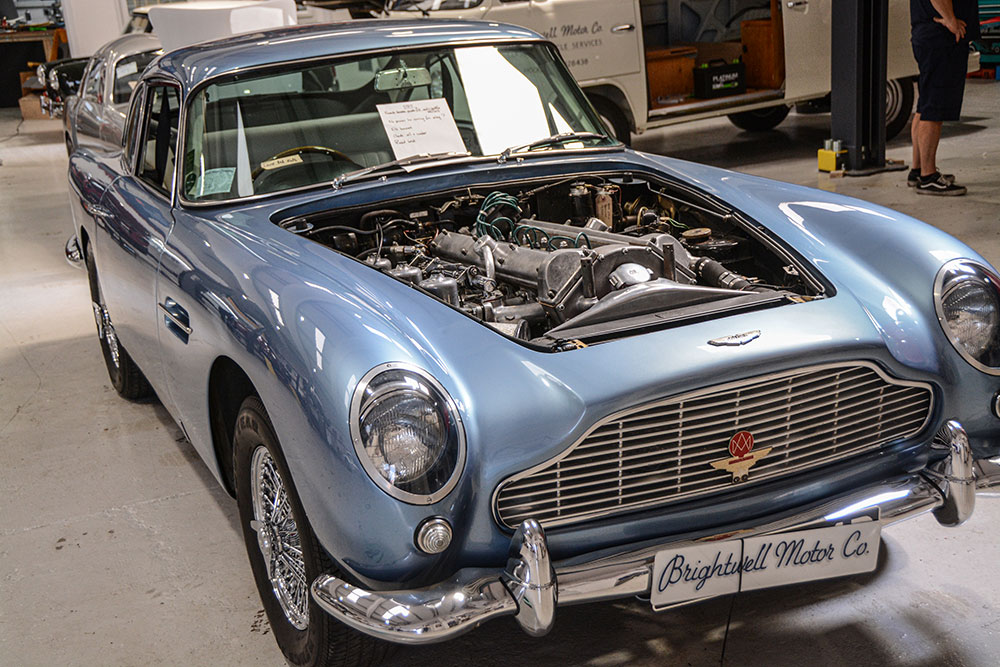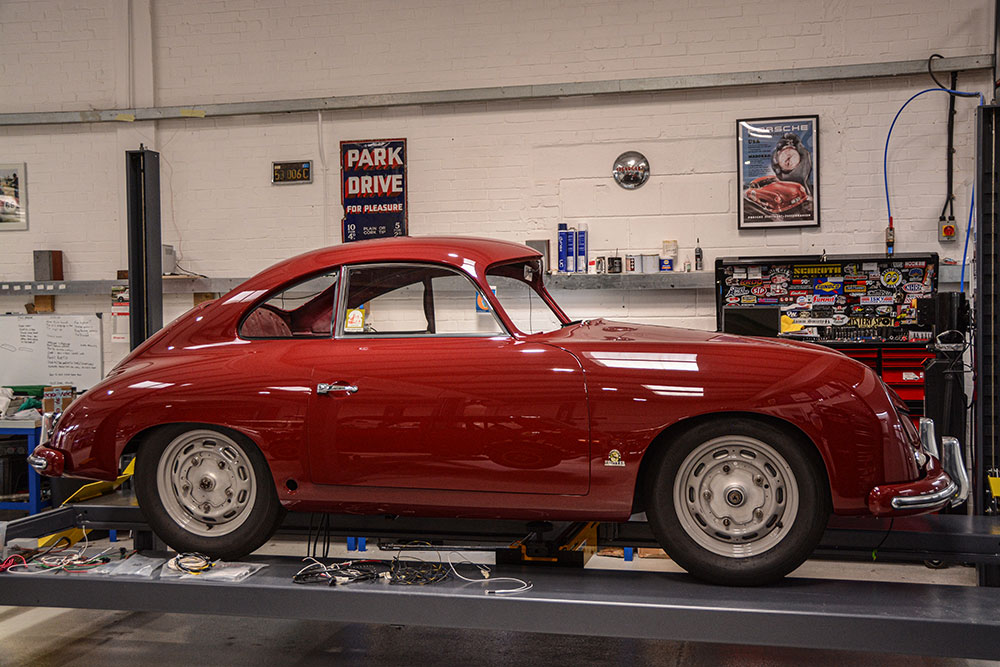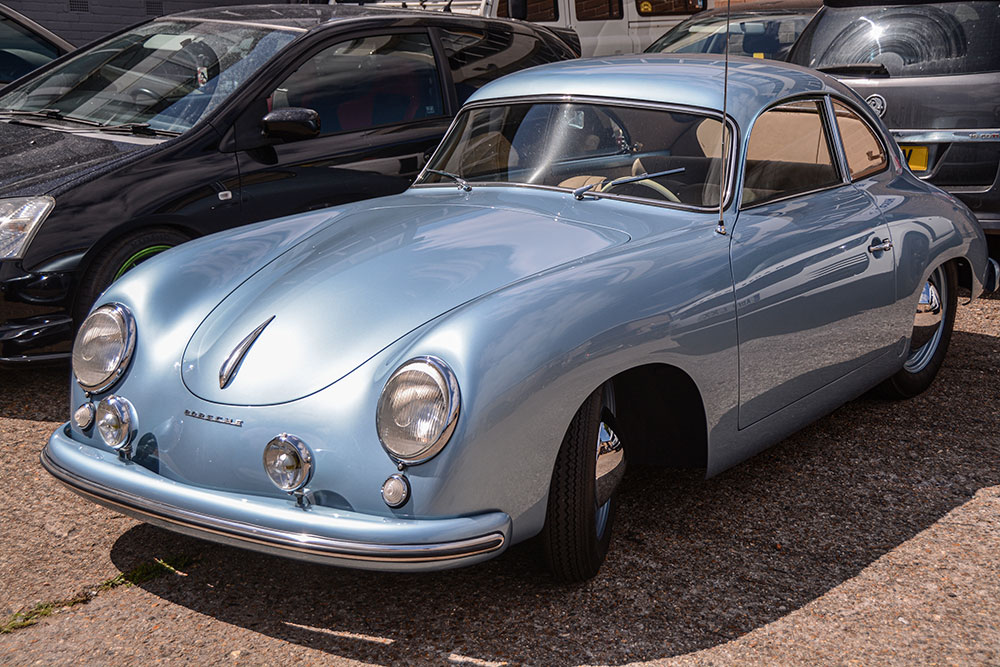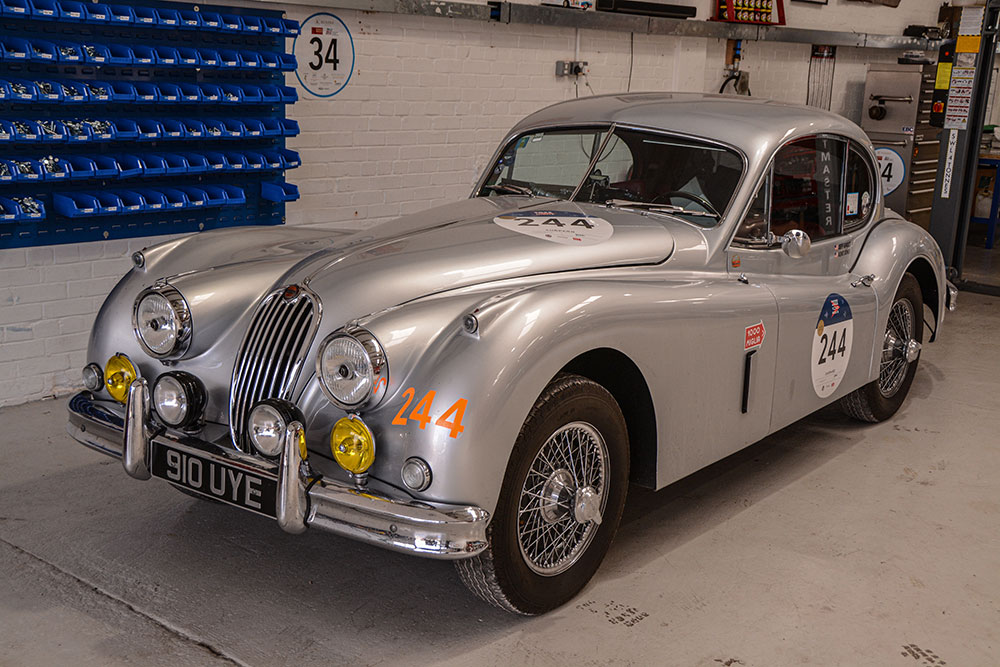 ---
Come back to this page at a later date to see the finished result of the classic car renovations using the Yeti Trend CNC Smartbench!
Sign up below to be notified about our any updates on the project, new product launches and much more.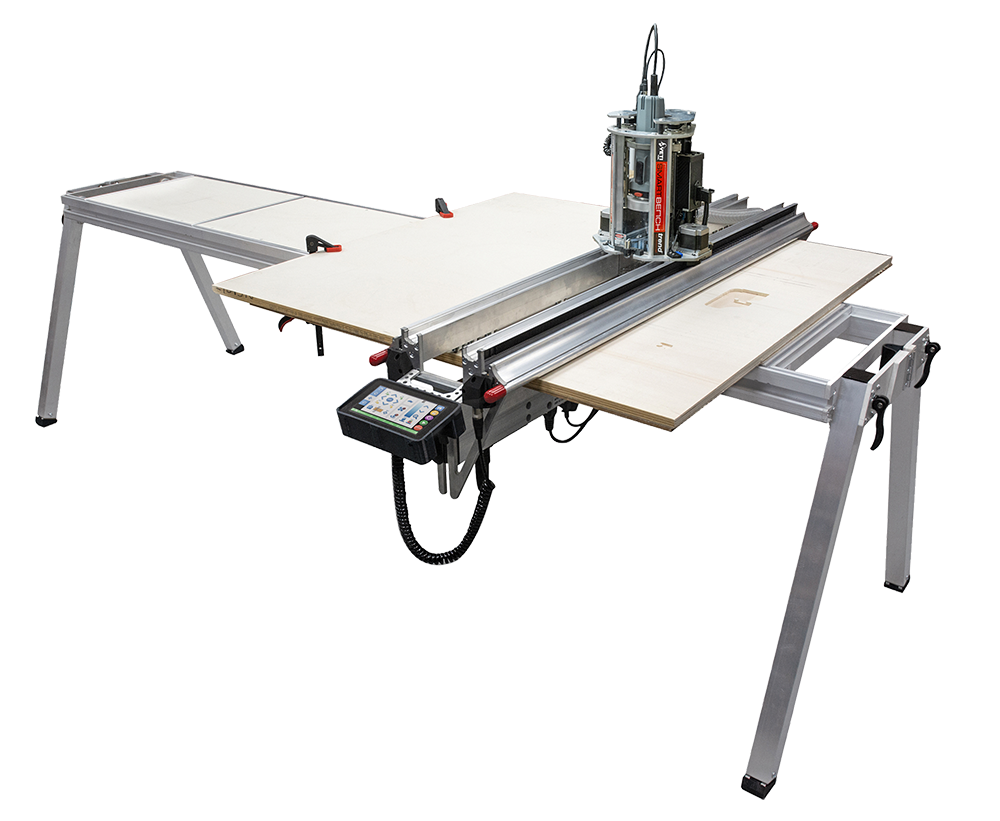 Learn more about the Smartbench