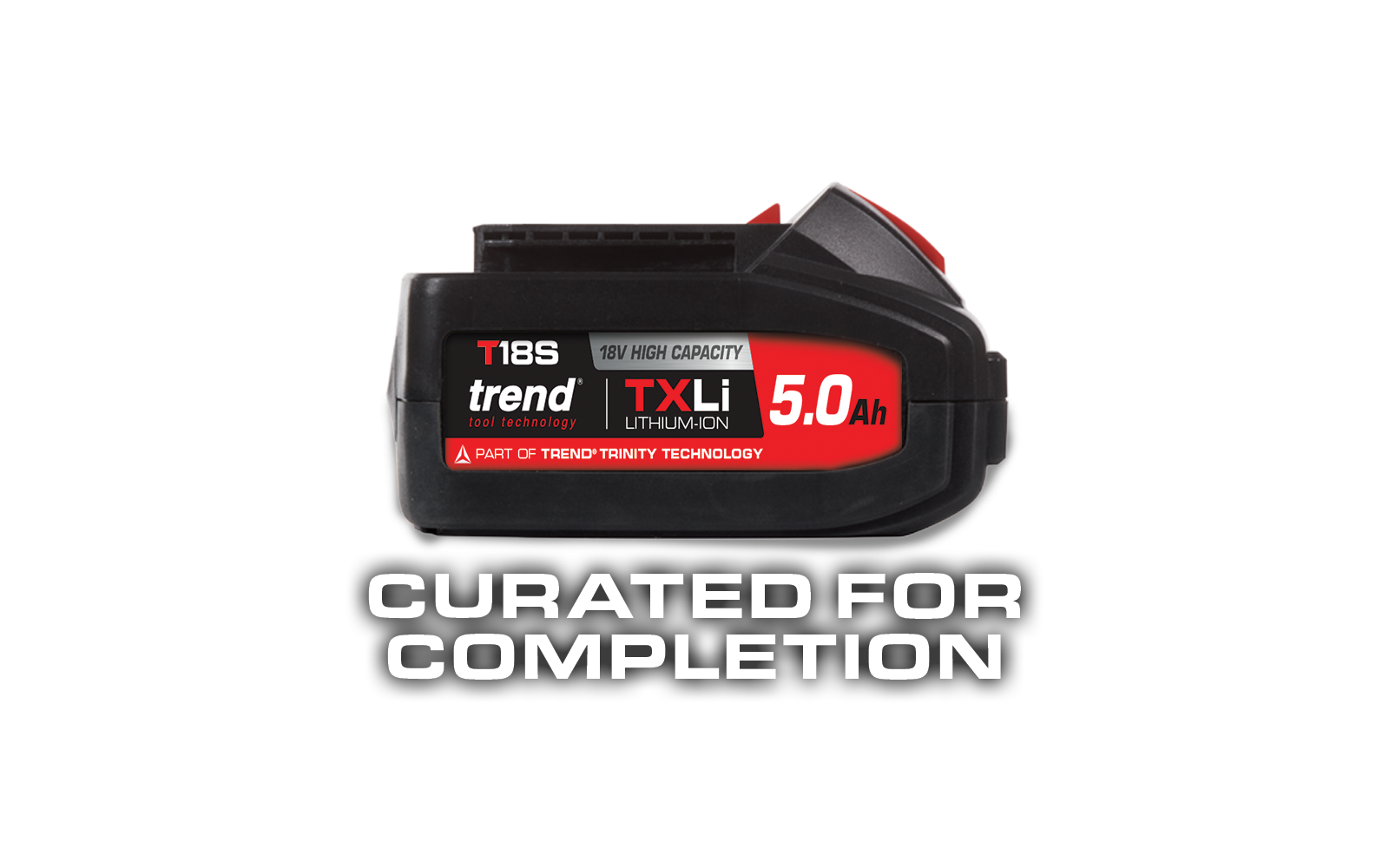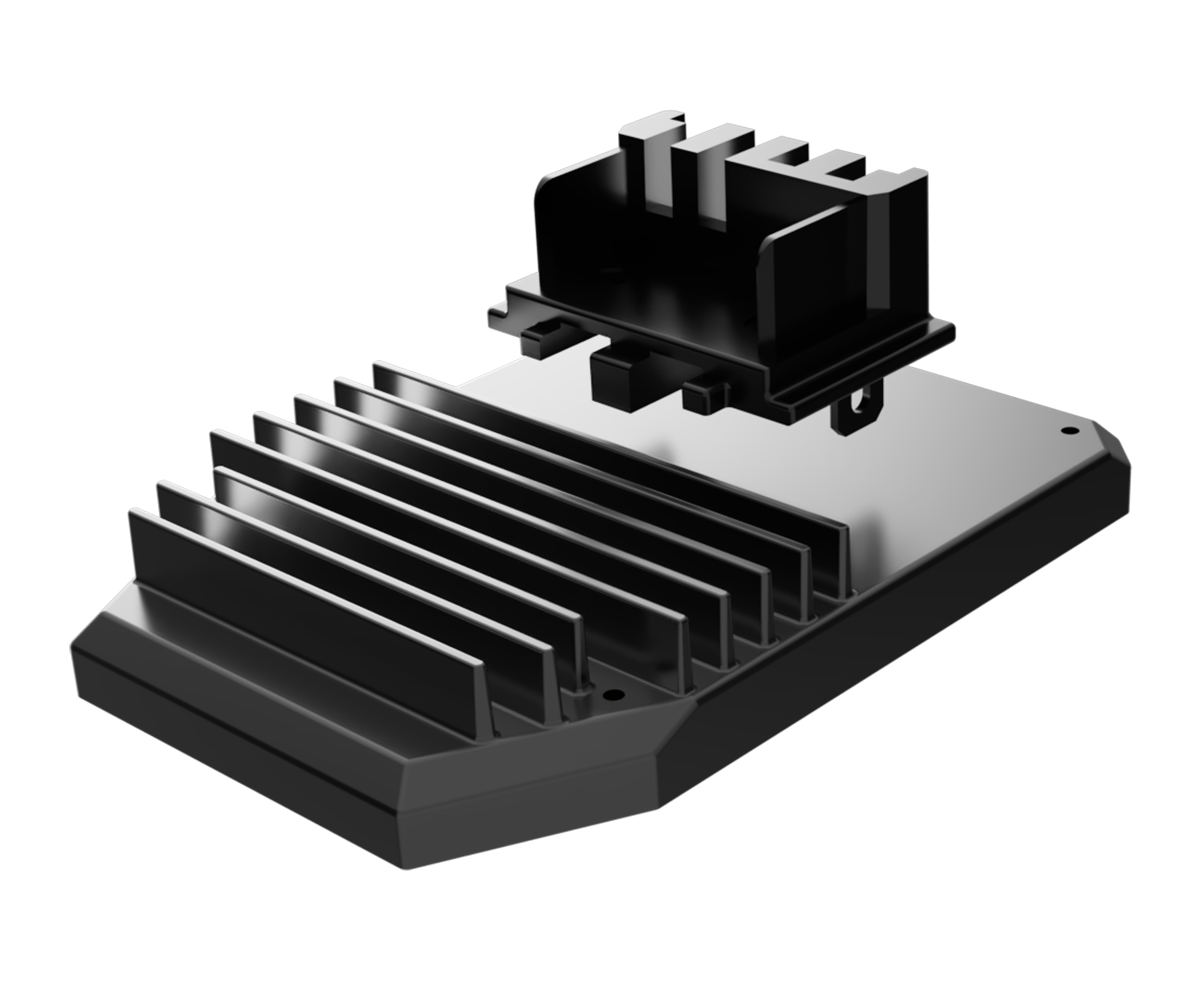 Latest Advanced Electronics
Electronics help to regulate the amount of power required to complete an application, ensures no unnecessary power drain to maximise runtime and prevents the user from overloading the electronics to provide protection to the user and the tool.
Longer Lasting Lithium-Ion Batteries
Our Trinity technology protects the battery from incidents such as overcharging or overheating and will also prevent charging when the cells are not in a suitable state to do so due to being too hot or too cold. TXLI batteries are tailored to suit the application at hand, offering 2Ah, 4Ah & 5Ah.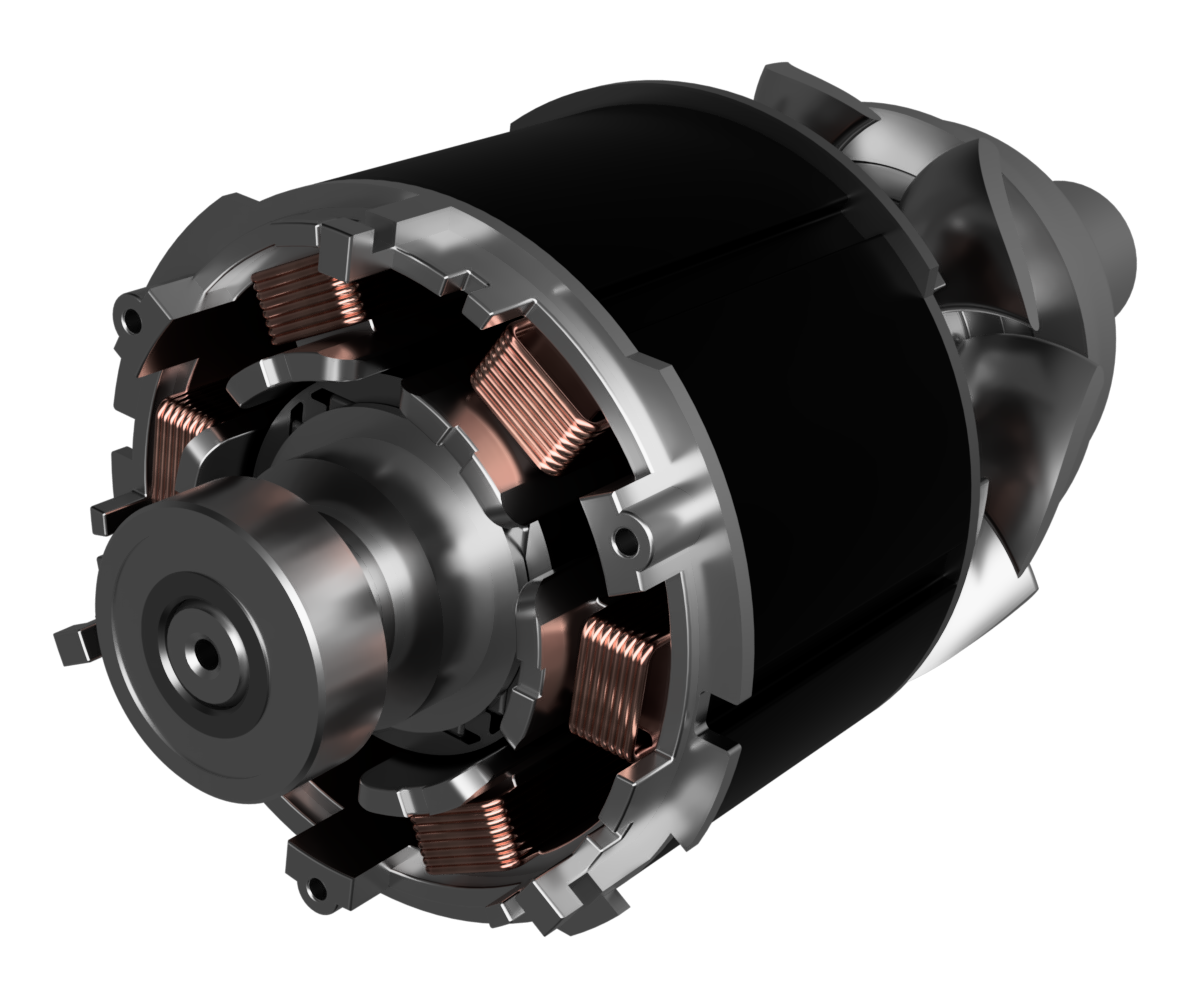 High Torque Performance Motors
Increased productivity achieved through our compact and powerful motors, to maximise power output whilst minimising tool size and weight.
---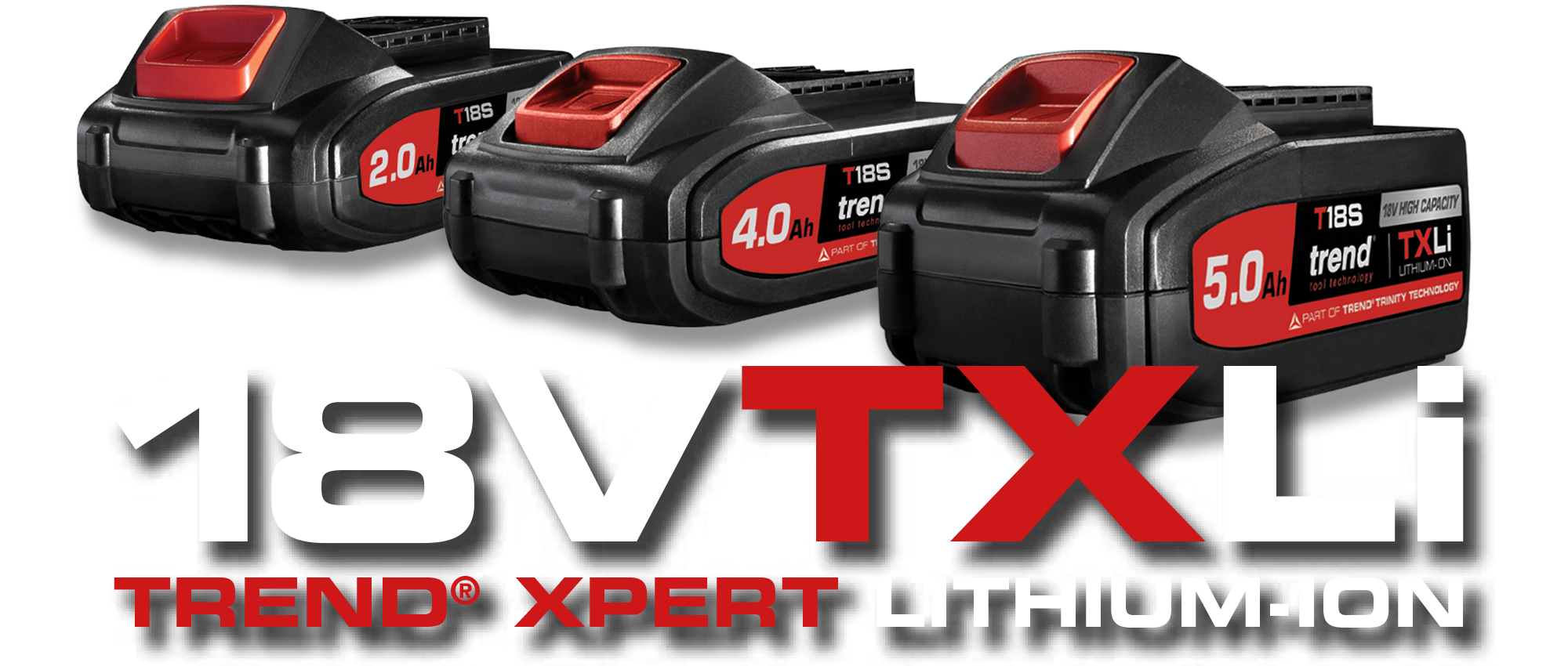 At the heart of the Trend T18S Cordless Range are the Trend Xpert Lithium Ion TXLi Batteries.
With three options currently available, you can choose from the 2Ah Compact, the 4Ah Slimline and the 5Ah Heavy duty.
Each one is designed to pump out continuous, consistent power to drive the tools and achieve your goals without fail in all applications.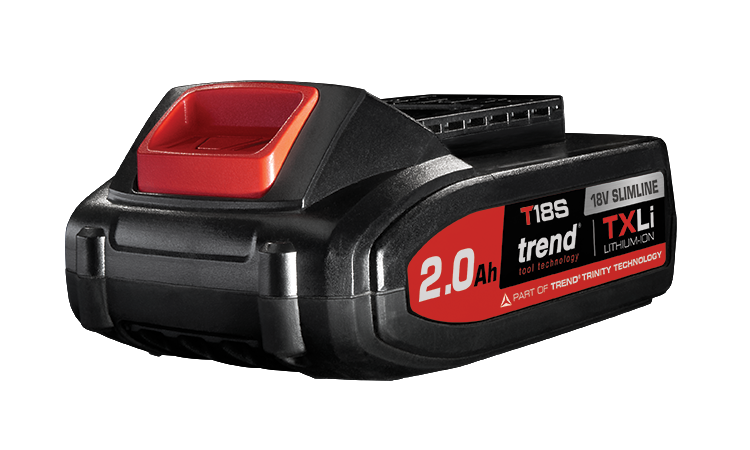 For fast and light strain work, the 2Ah battery is both compact and lightweight and ideal where you need control over longevity
Suitable for light sanding, light drilling and less demanding cutting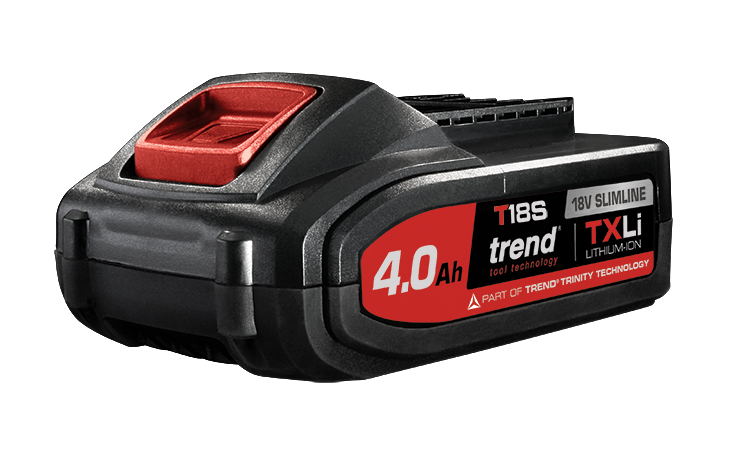 The bigger cell size on the 21700 4Ah battery has the added advantage of a slimmer and lighter profile than the 5Ah, but almost matching it for power capacity
Suitable for routing applications, heavy sanding & drilling and demanding cutting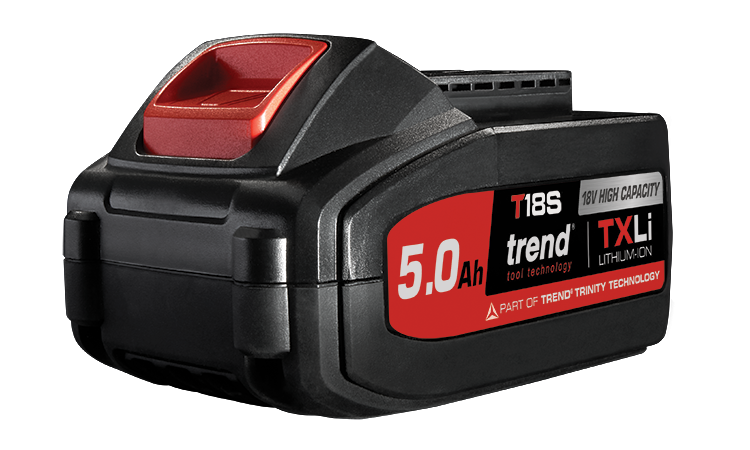 The 5Ah battery comes into its own in the higher power, high torque applications where the motors are demanding constant
Suitable for repetitive tasks in higher demand materials and all 2Ah/4Ah applications
---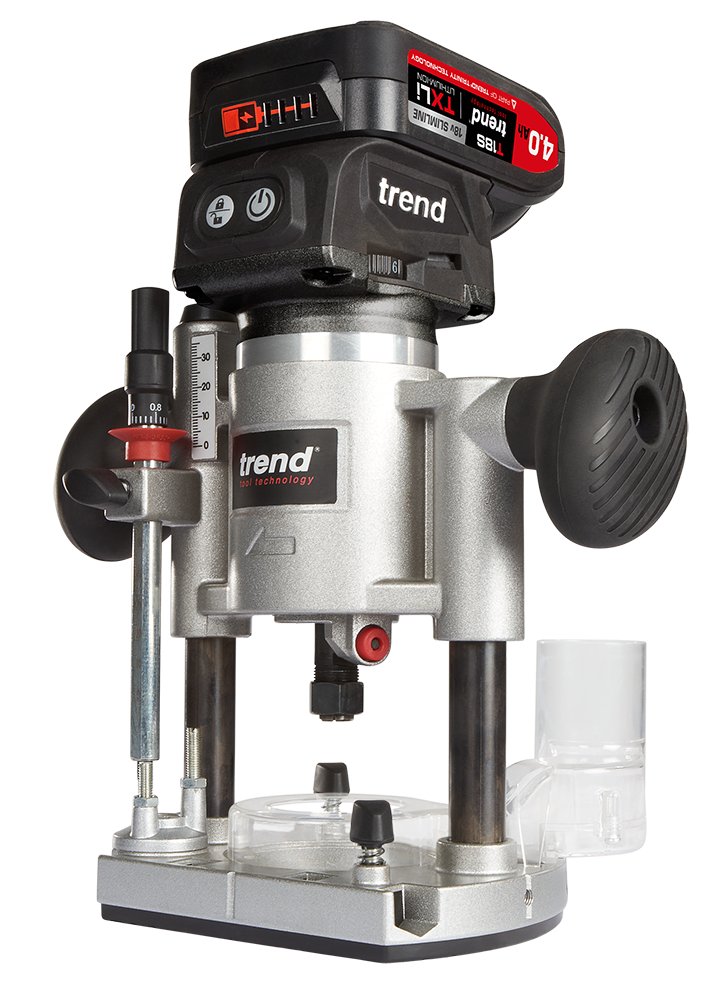 Class Leading 60mm Plunge Twin Base Cordless Router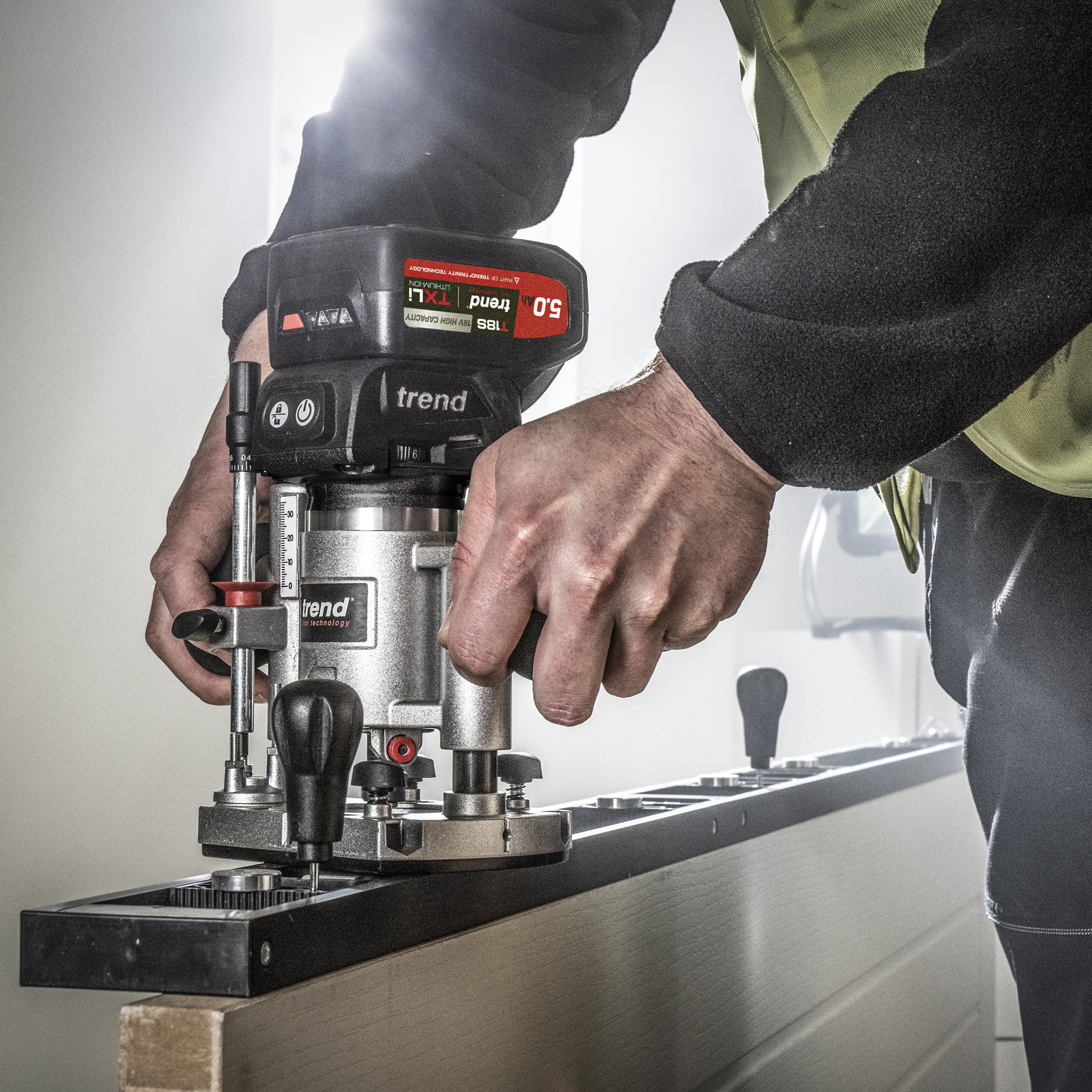 Best in Class
60mm Plunge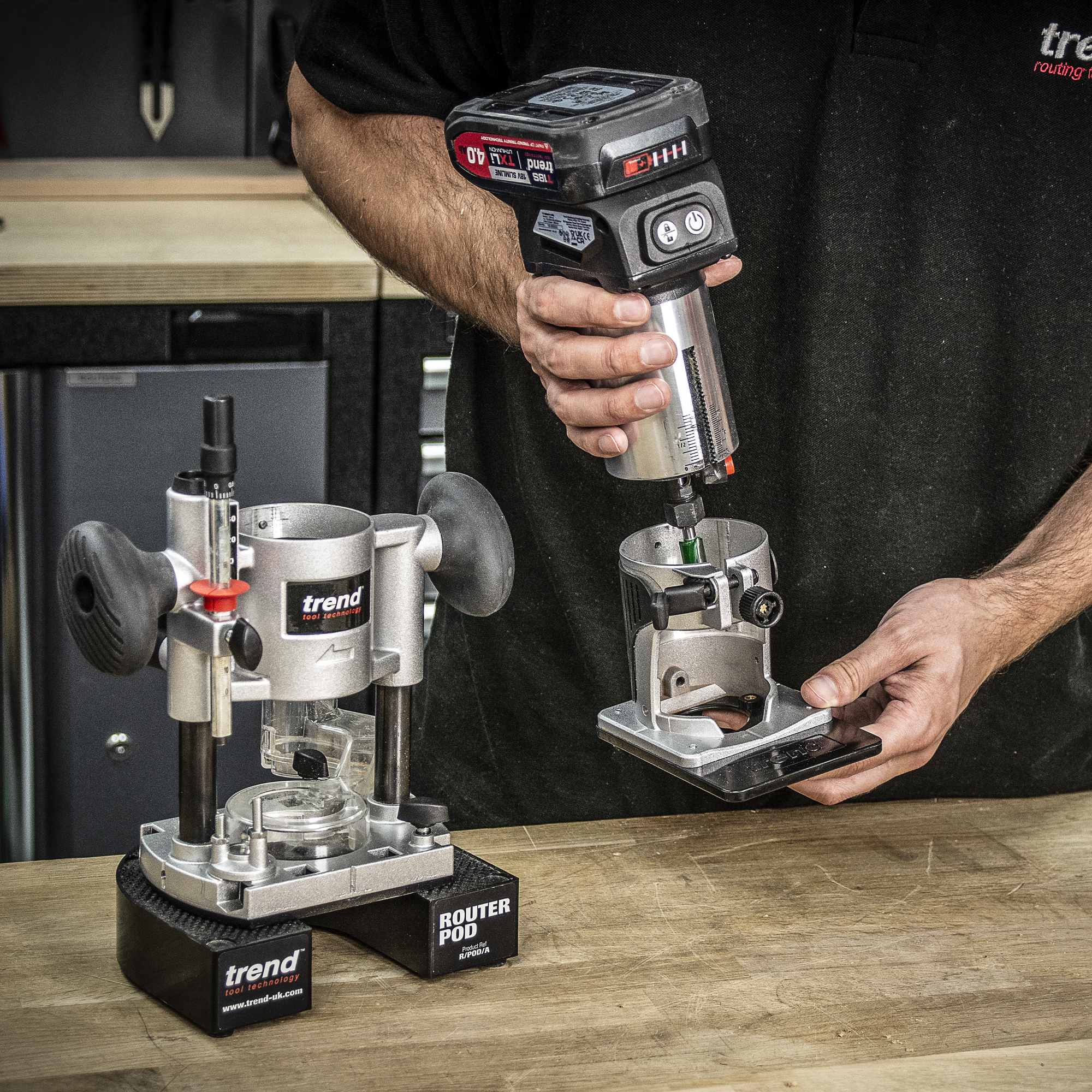 Includes Extended Trim Base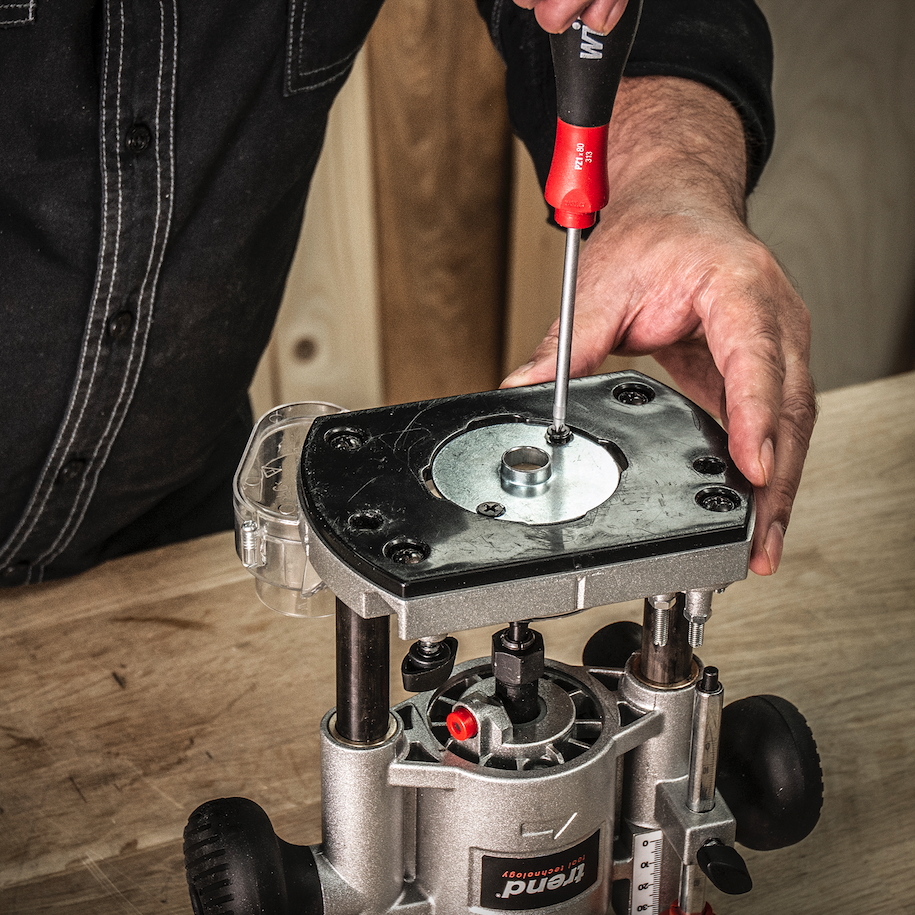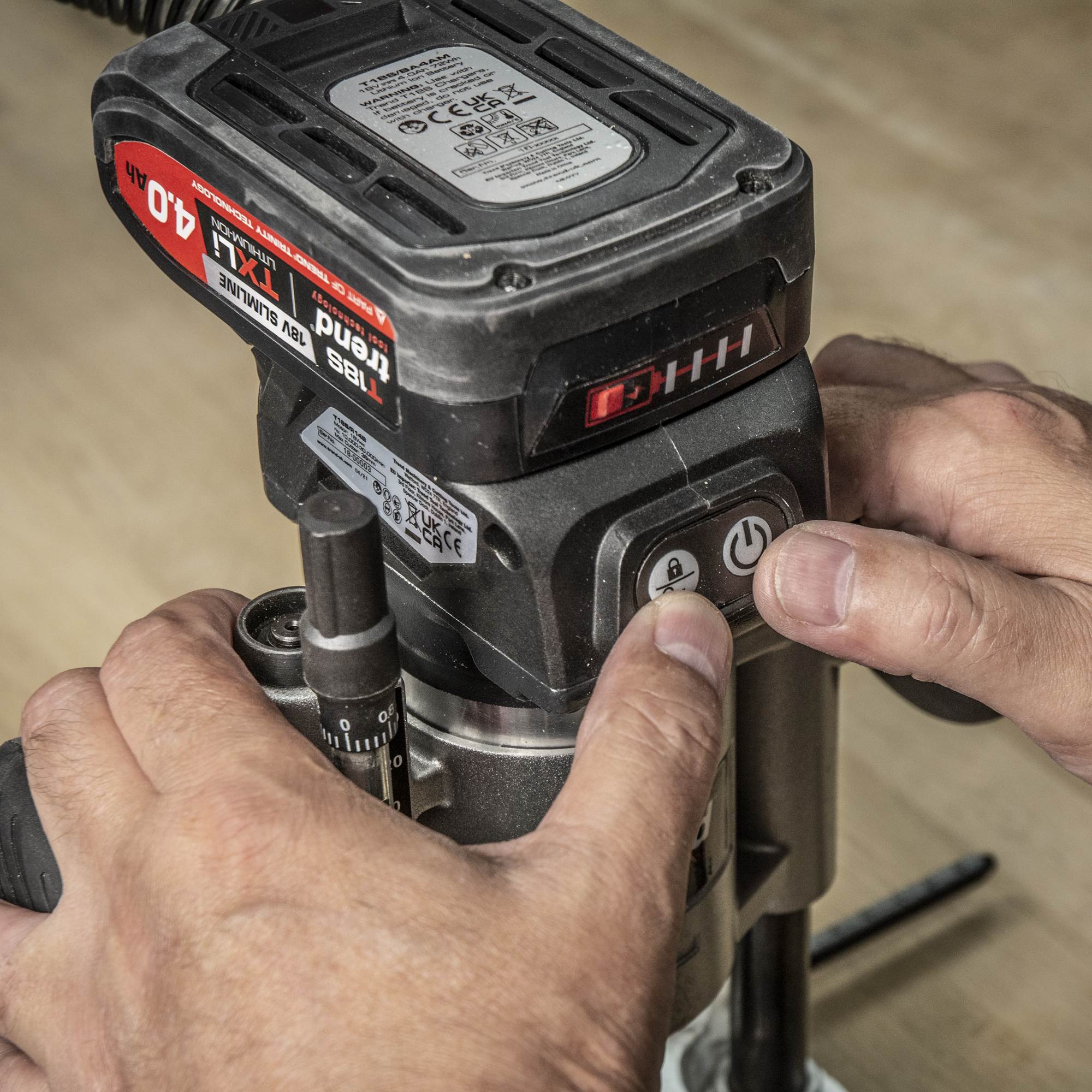 ---
---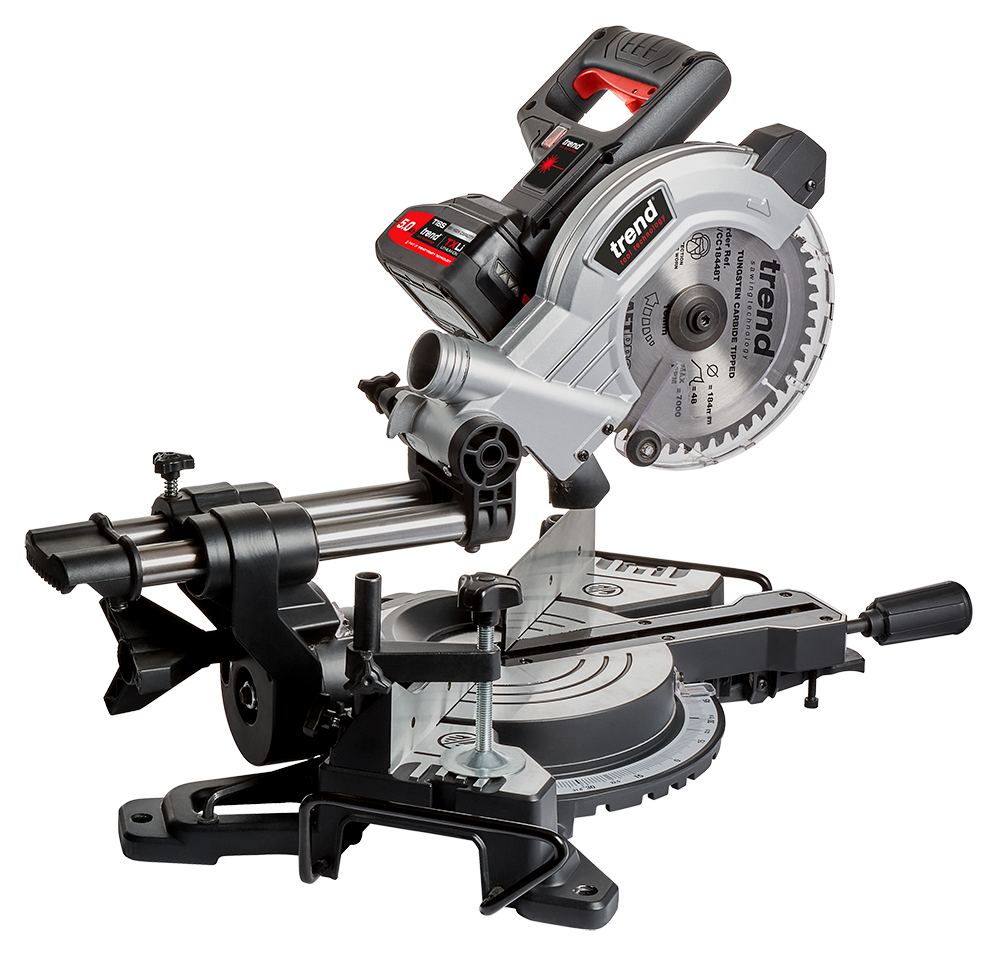 Compact & Portable 184mm Mitre Saw For Precision Trim Work & High Quality Finishes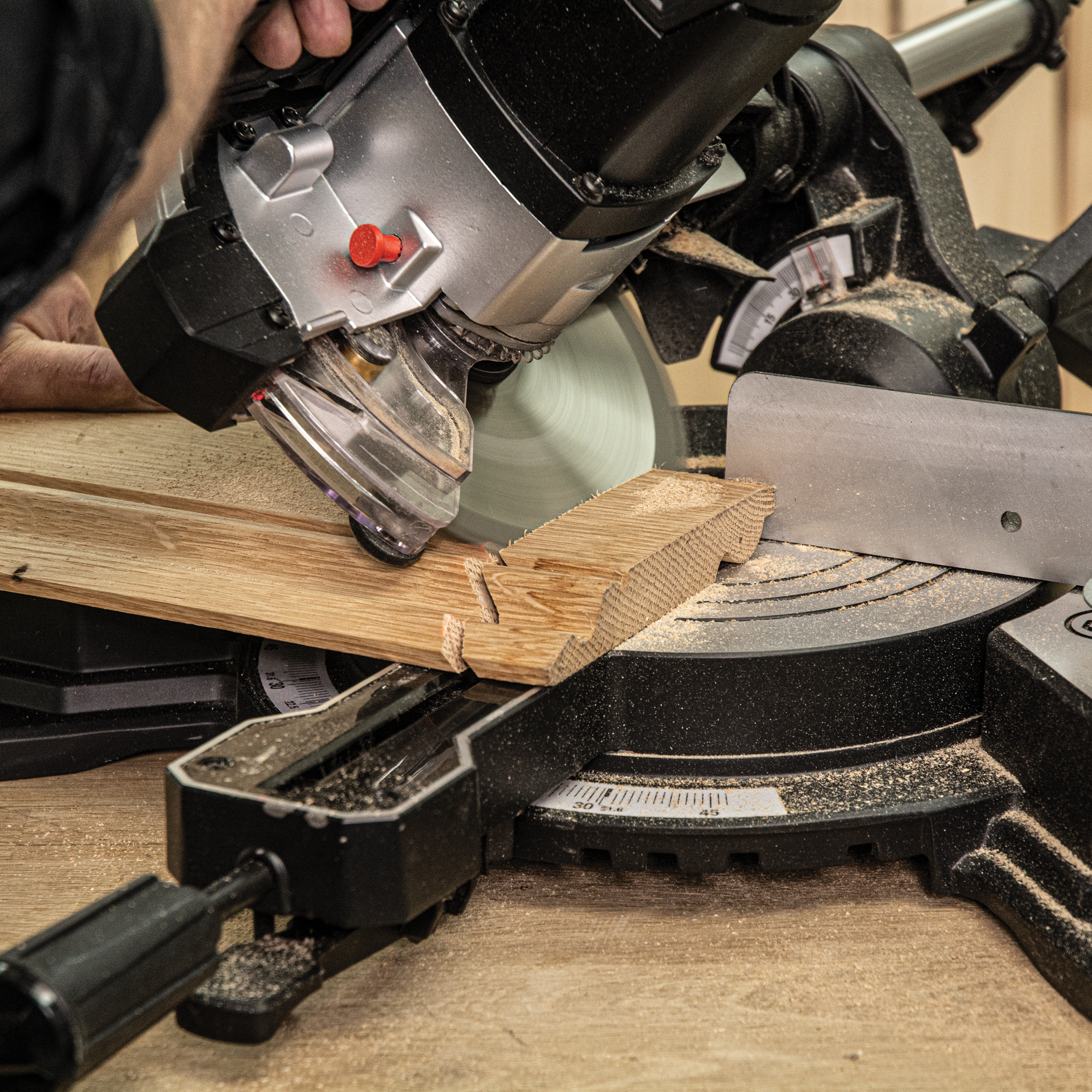 Accurate Bevel Adjustment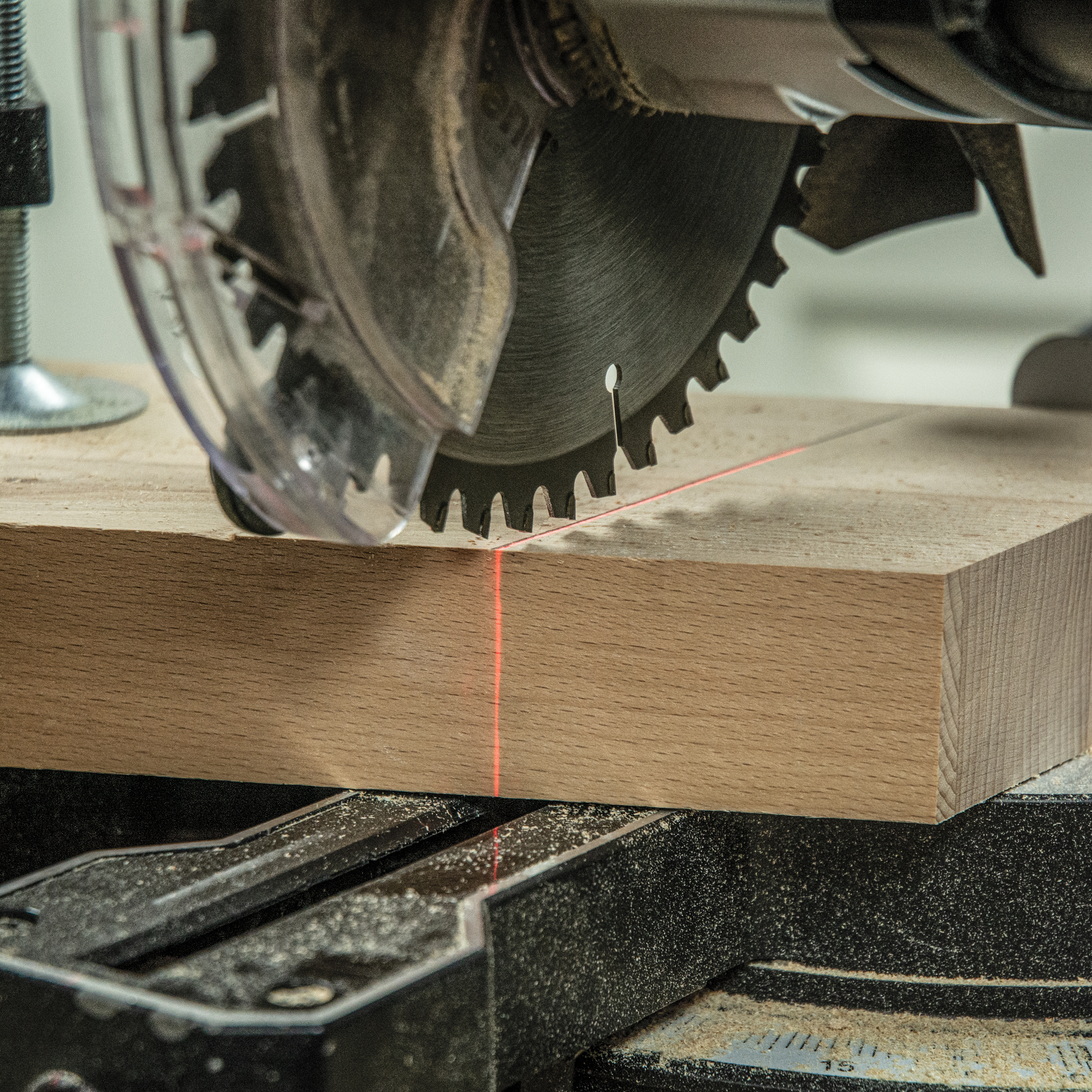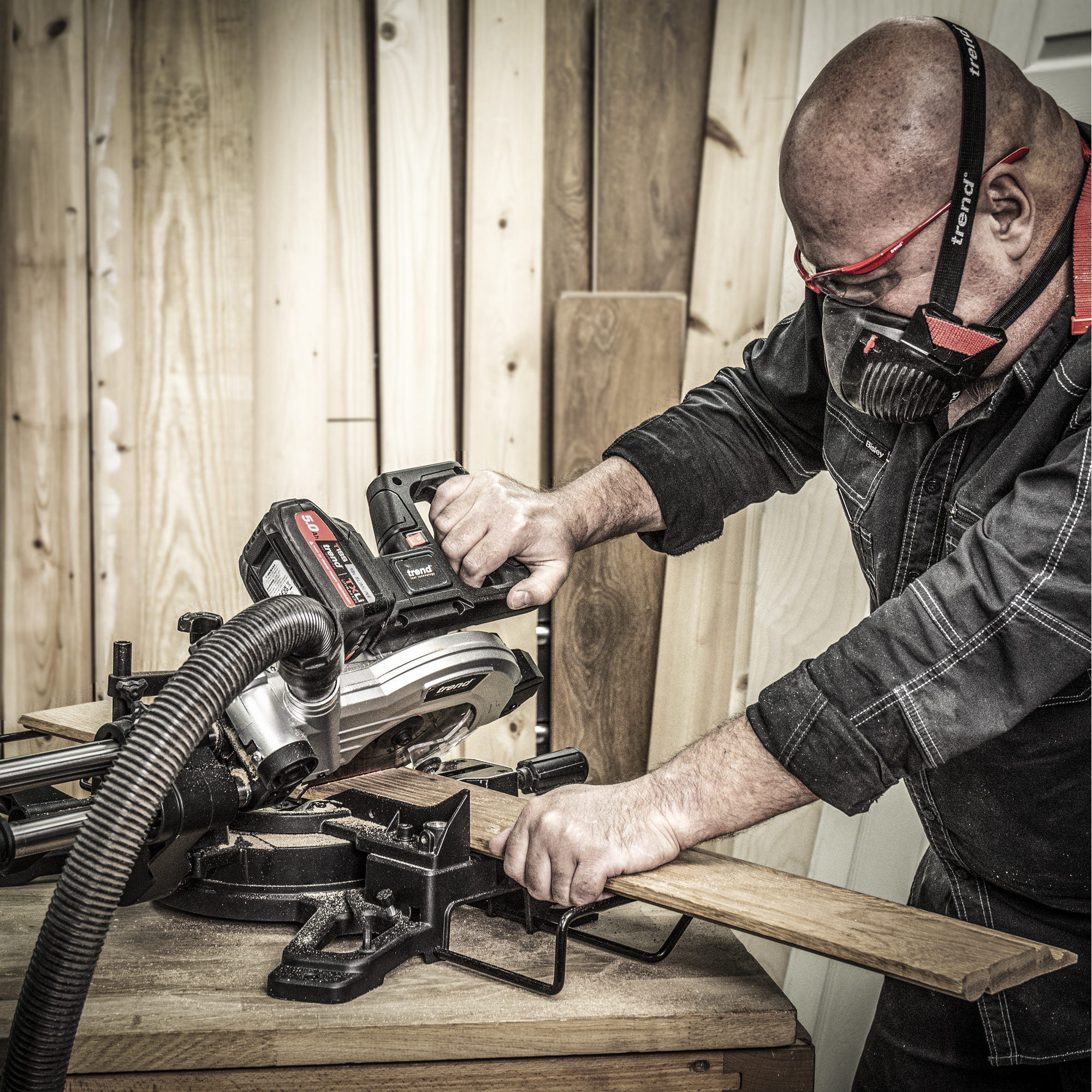 Lightweight, Compact and Portable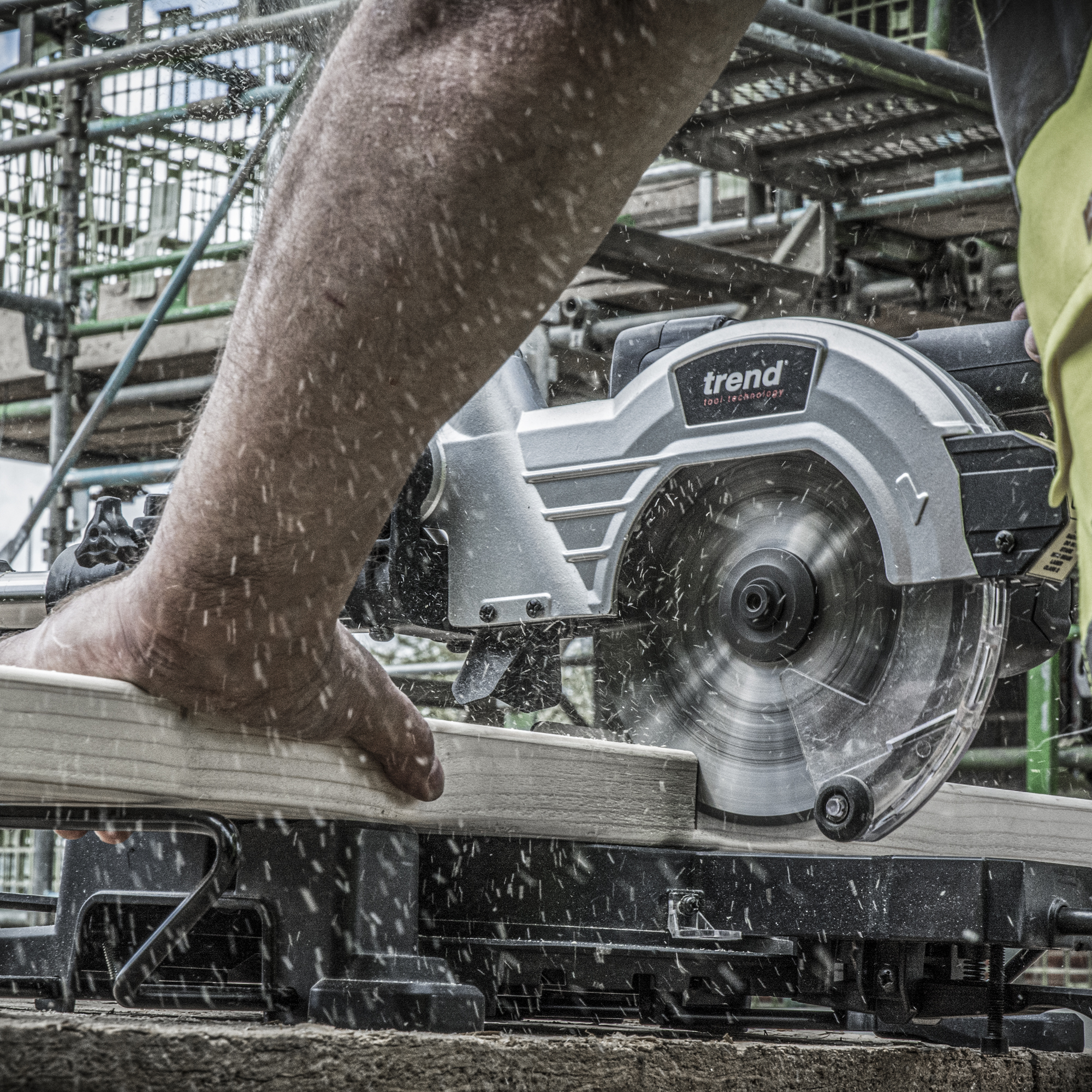 Includes Thin Kerf 48 Tooth TCT Blade
---
---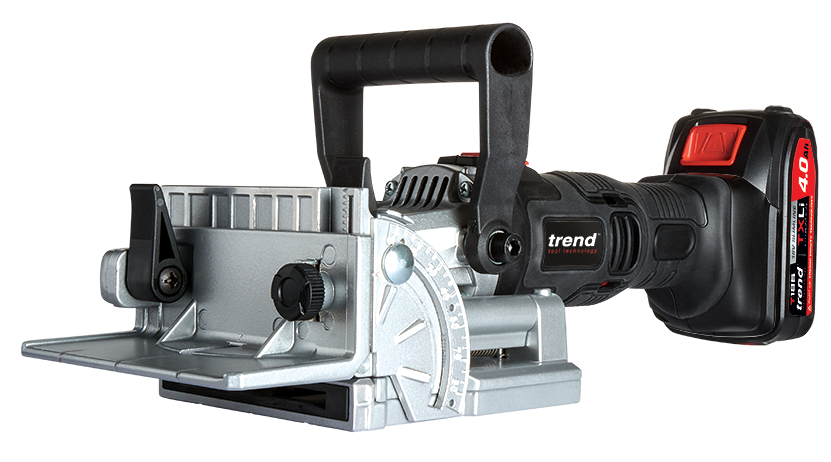 Accurate & Adaptable Biscuit Jointing System For Hardwood, Softwood & Sheet Materials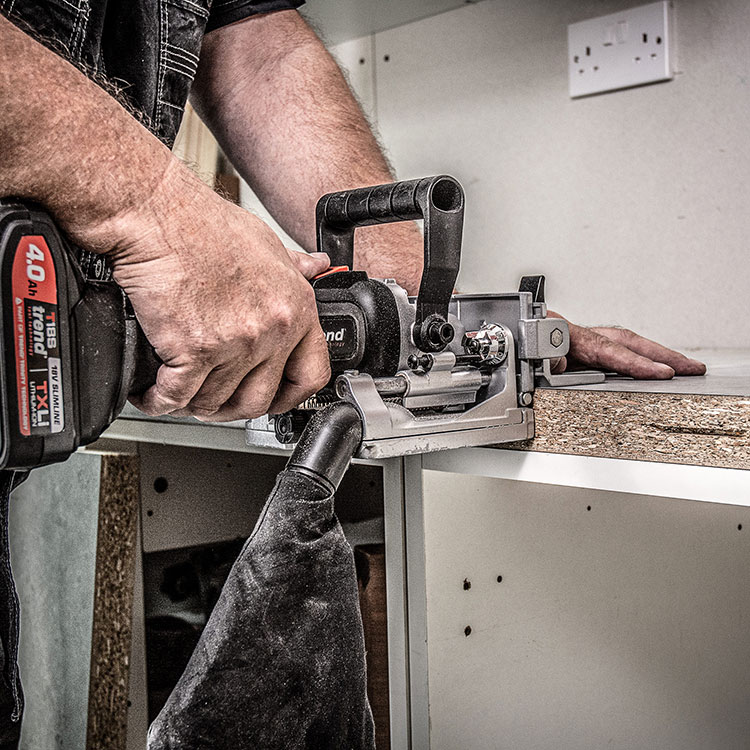 Multiple Jointing Applications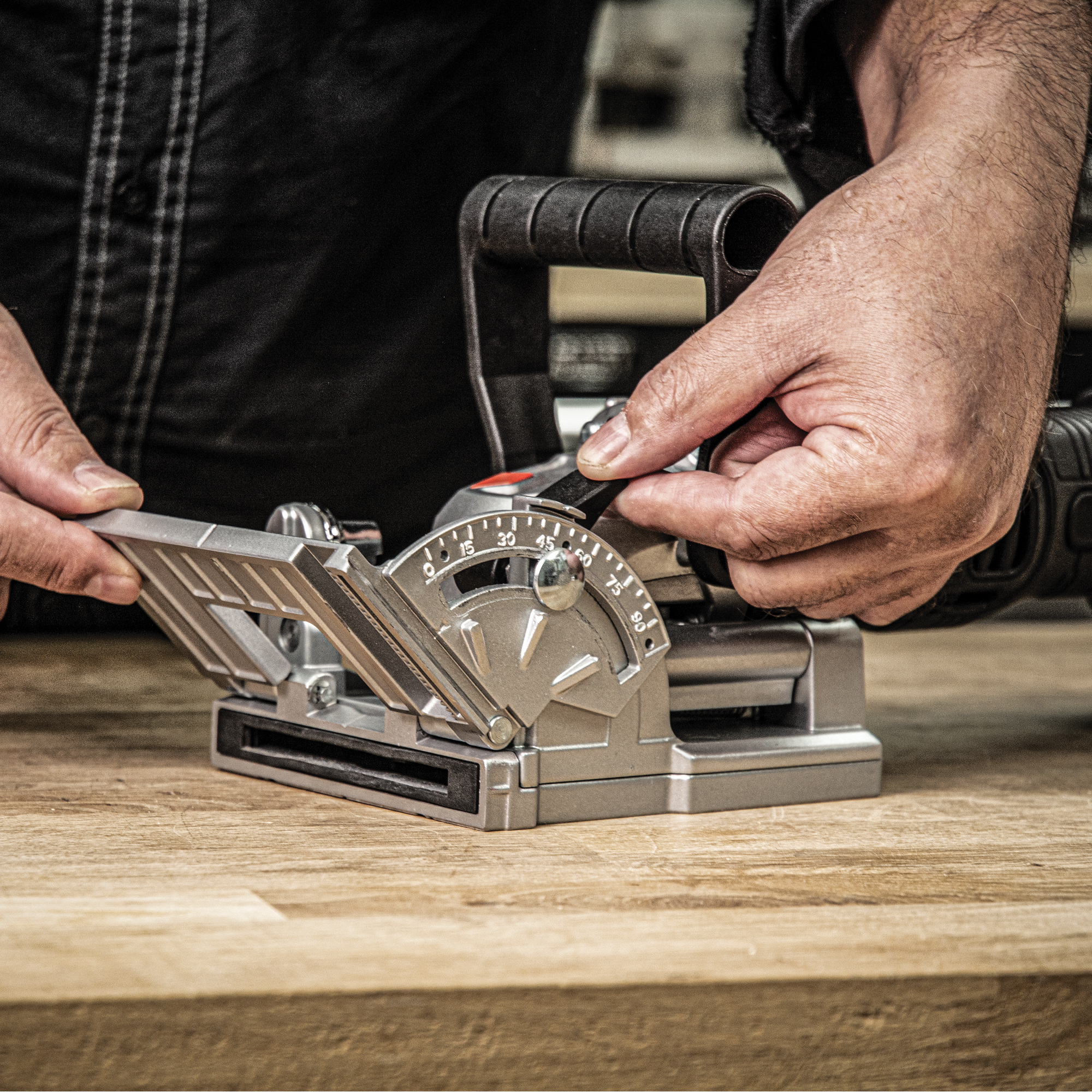 0 – 90 Degree Cutting Angles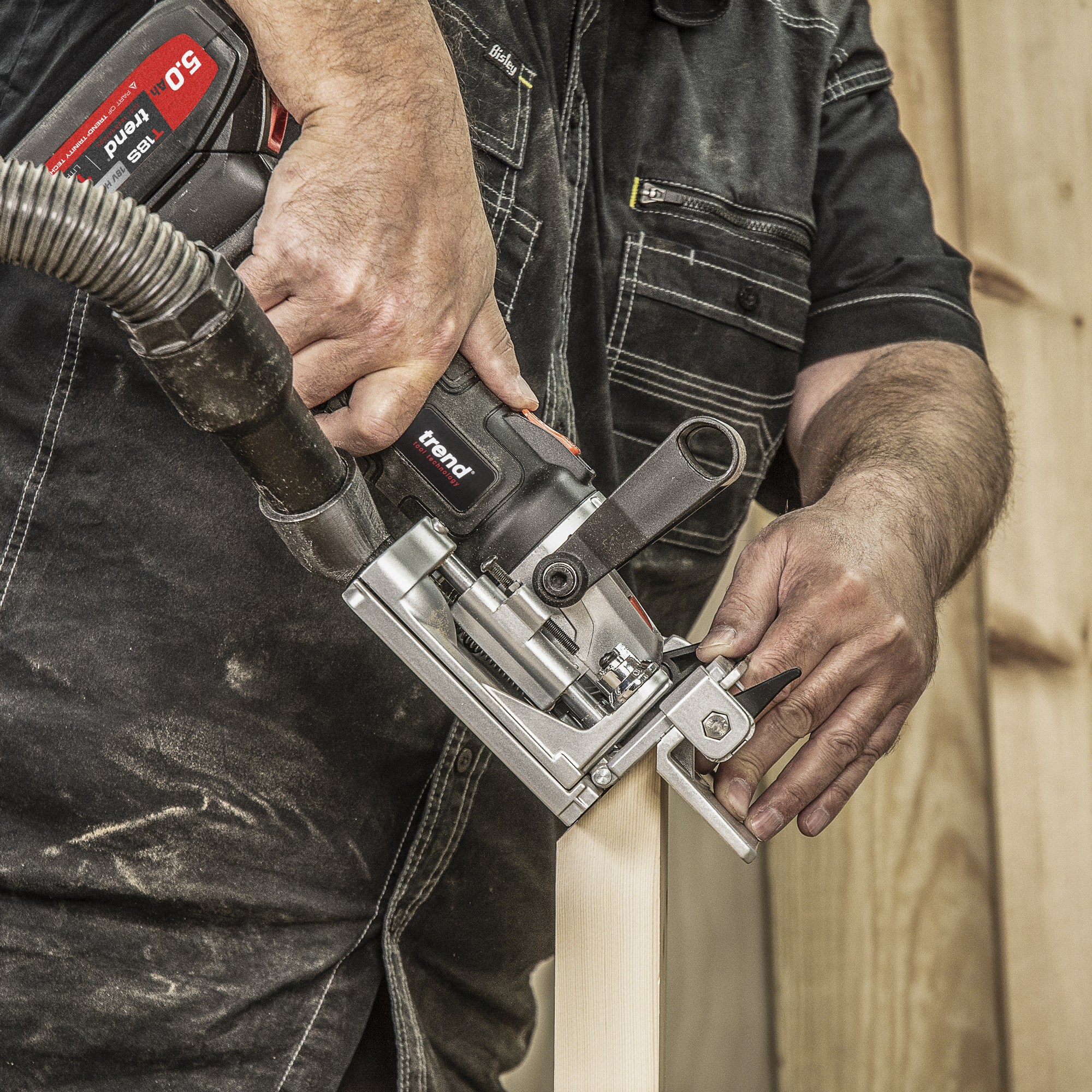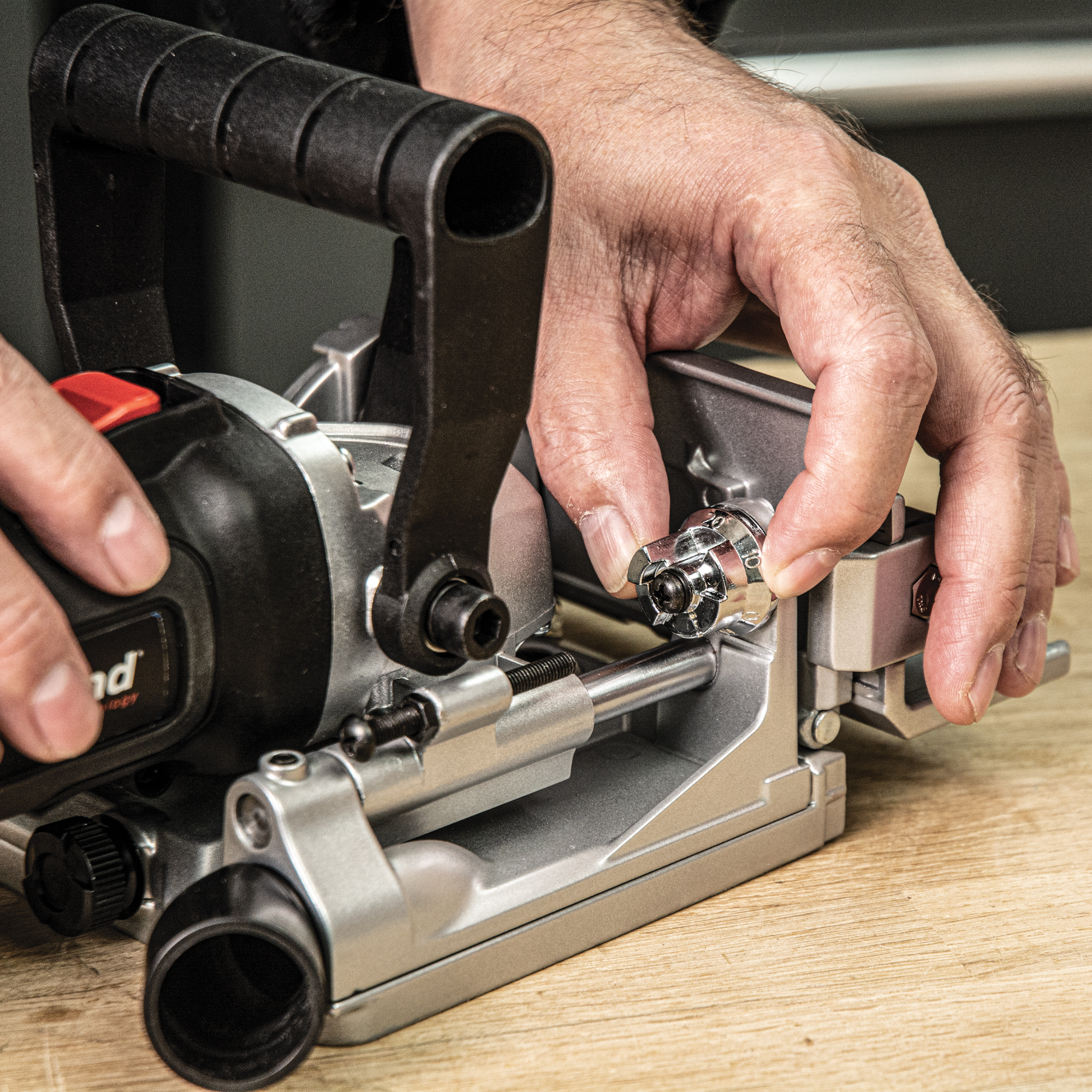 ---
---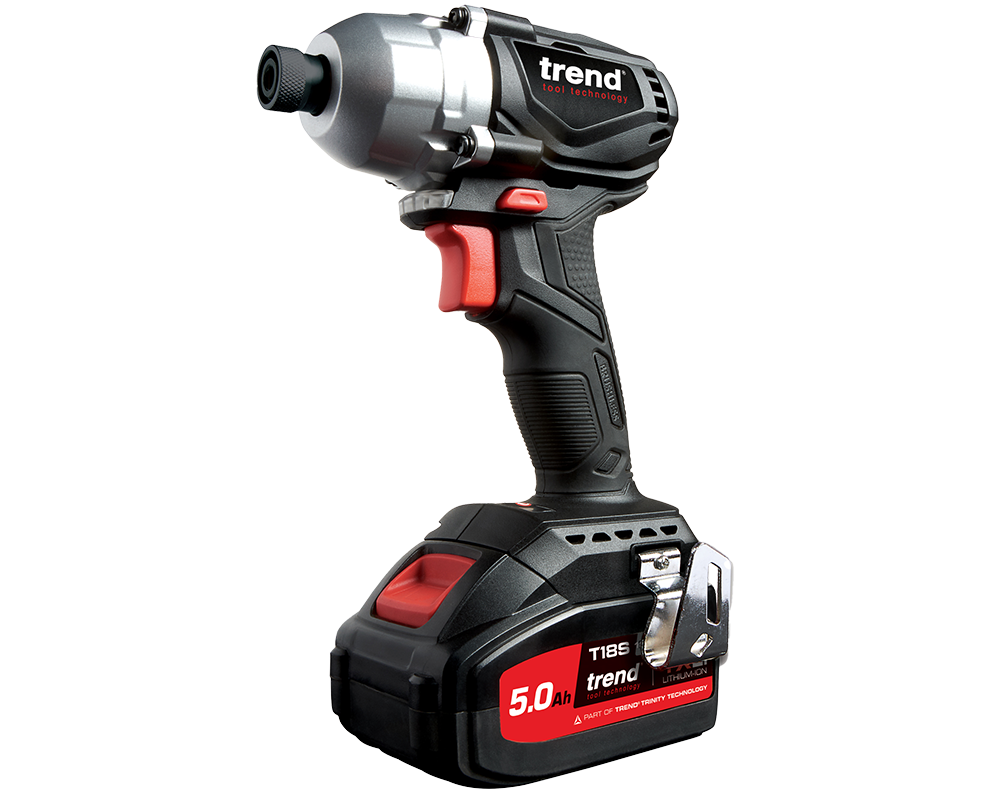 Two Speed 130Nm Impact Driver with specialist 'No Load Cut Off' reverse function



---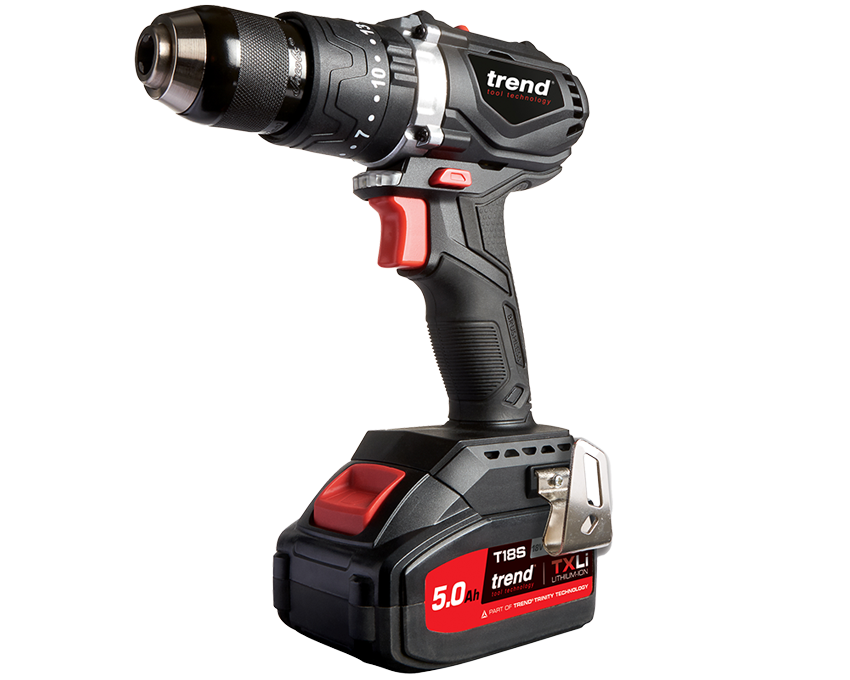 Twin Speed Combi/Hammer Drill with additional screwdriving function & worklight



---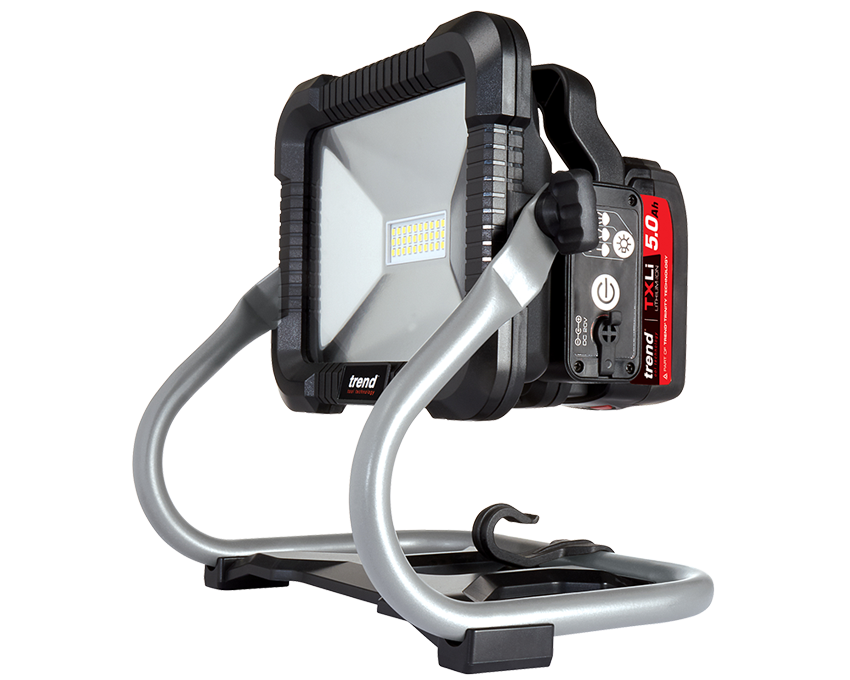 Multi-Positional Weatherproof Site Light With 3 Light Settings & Exceptional Runtime



---
---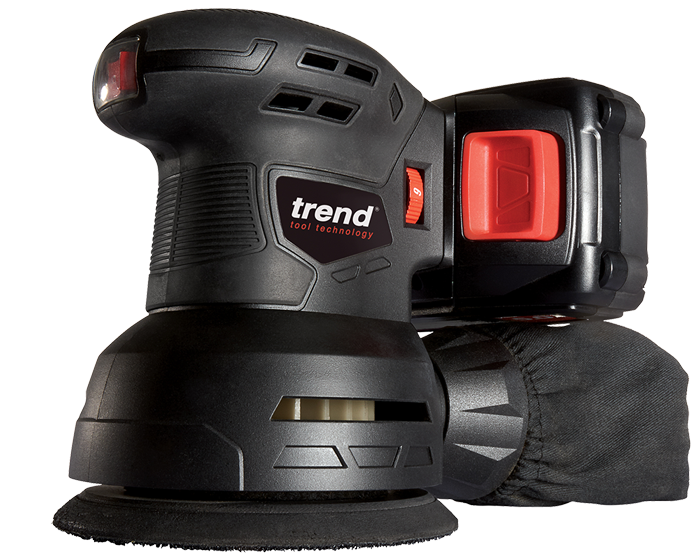 125mm Diameter Sander For Fast Efficient Stock Removal & Fine Finishing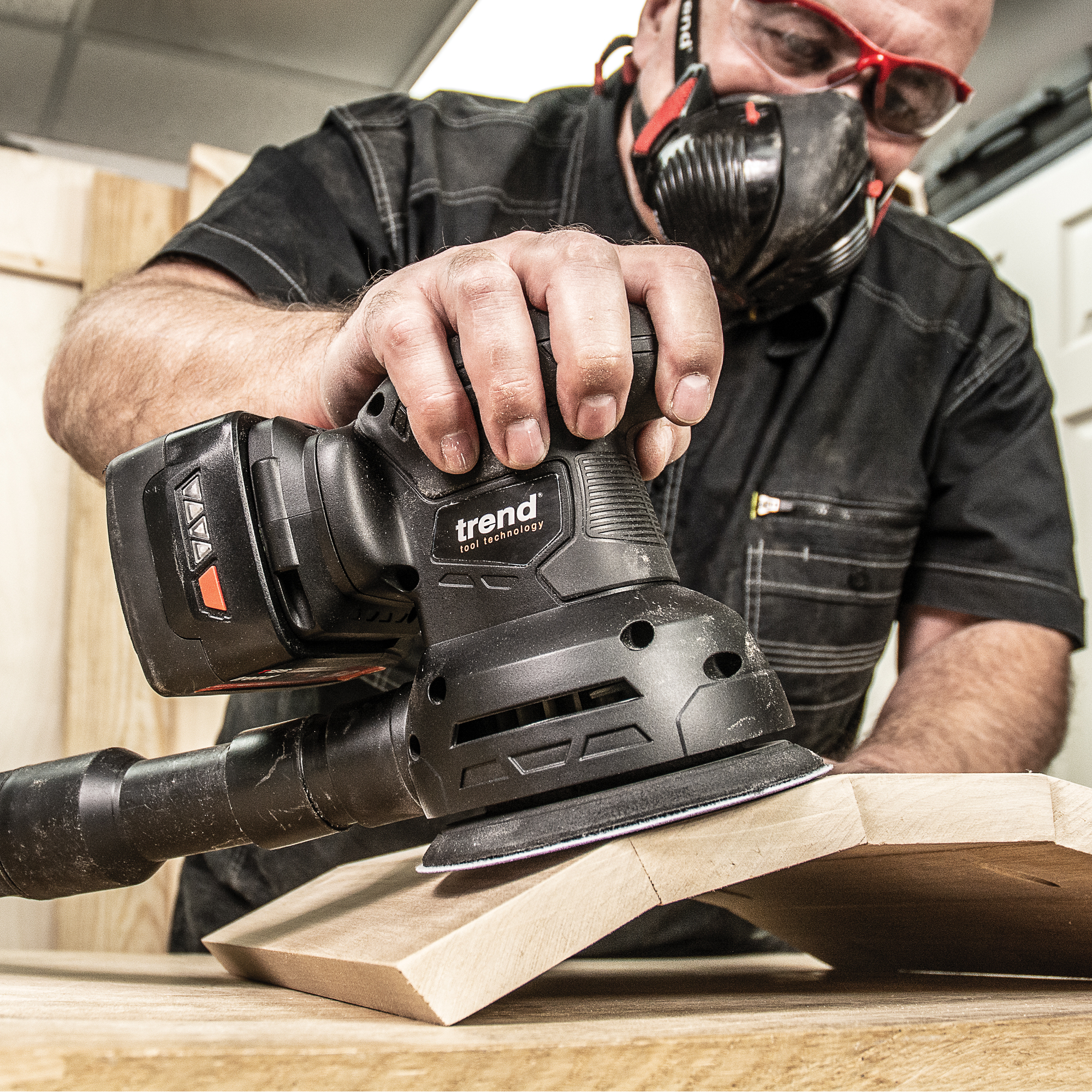 ---

Combination Fine Finish Sander For Sanding Large Flat Areas & Detail Work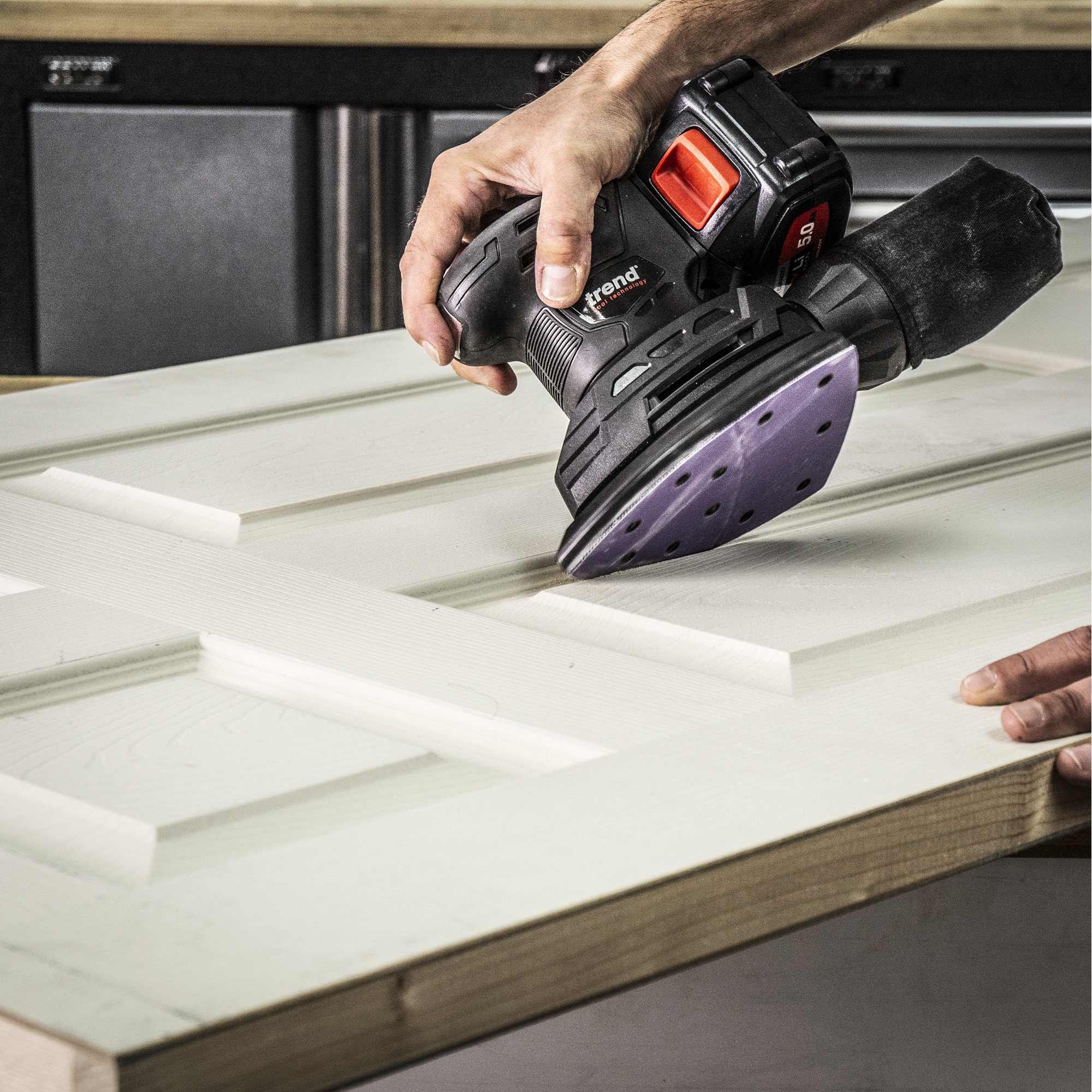 ---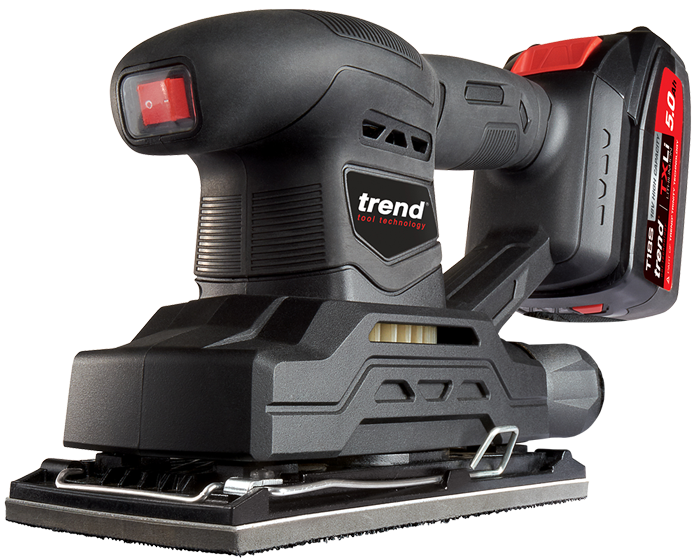 Orbital Sander For High Quality Fine Finishing & General Sanding Applications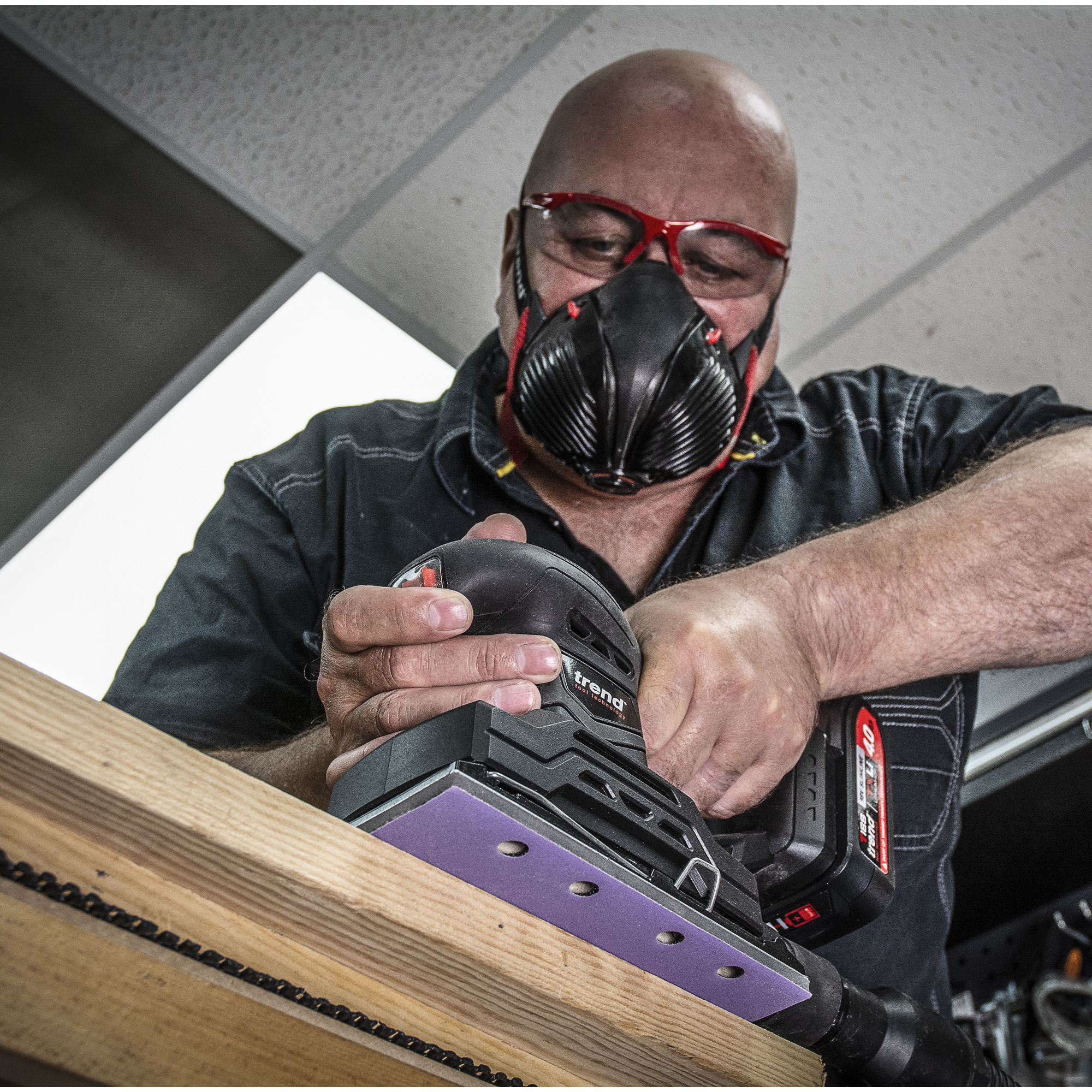 ---
---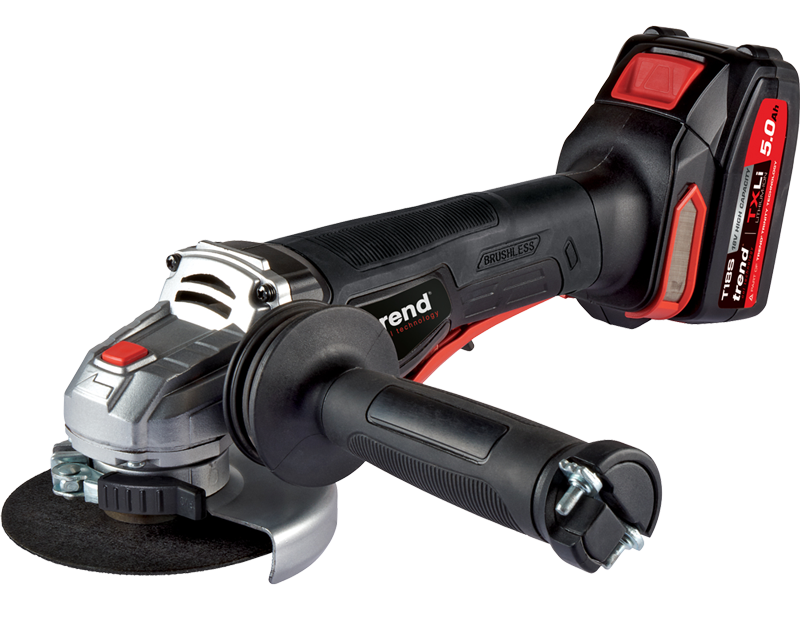 115mm Cordless Angle Grinder With Keyless Blade Change For Maximum Productivity



---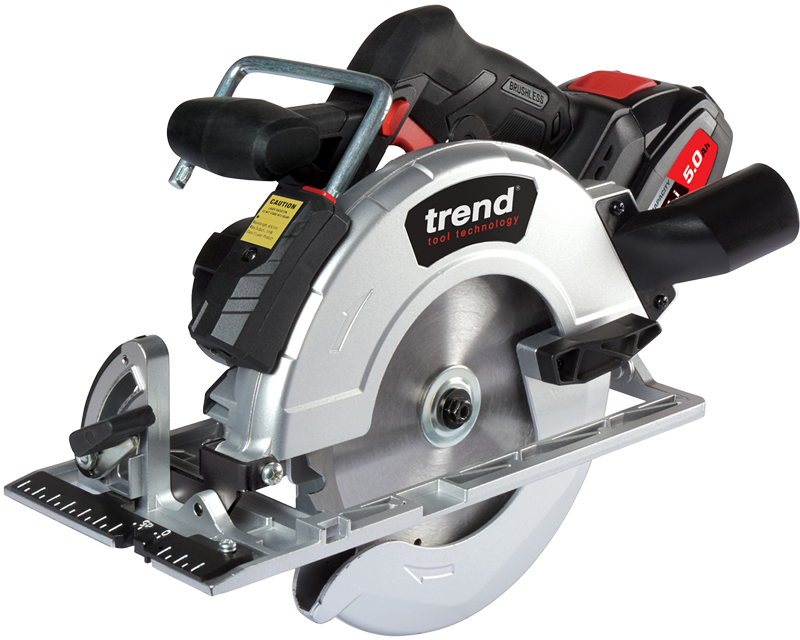 High Performance 165mm Cordless Circular Saw With Laser Guide Function & Hanging Hook



---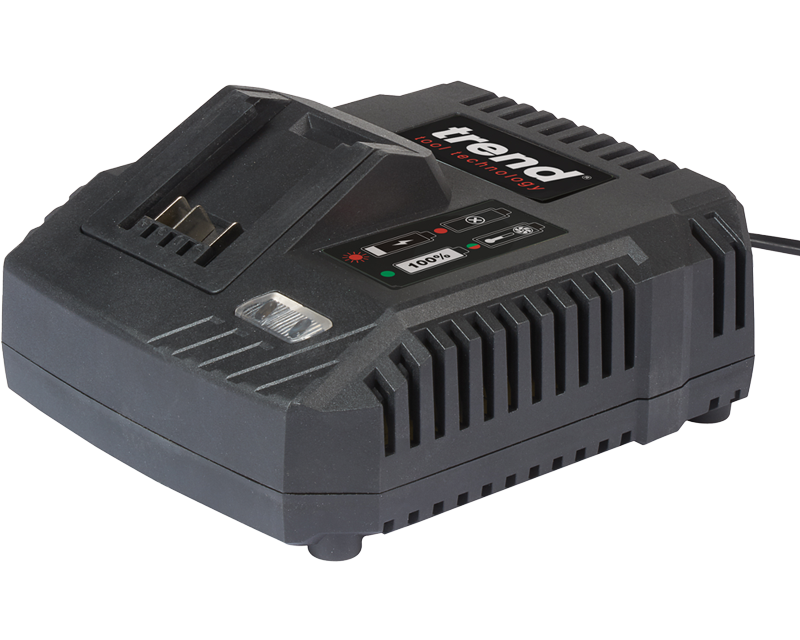 Air Cooled 6Ah Fast Charging With LED Charge Status For All Trend 18V Li-Ion Batteries



---
T18S Dealers
Find your nearest T18S Cordless Range Dealer on the map.
With more dealers signing up regularly dont forget to check back to find one in your area