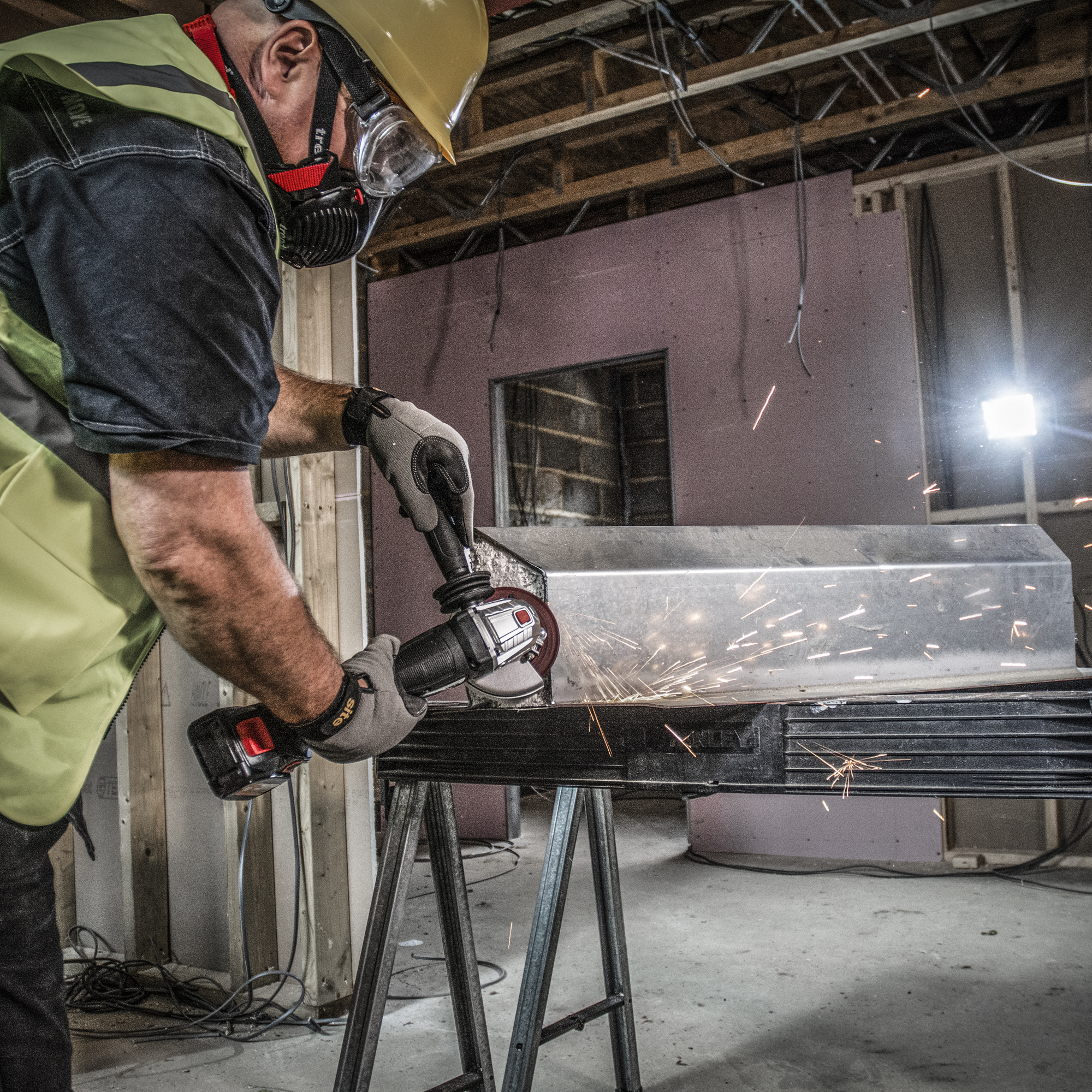 Brushless motor for increased performance, reduced motor wear and tear and a compact lightweight design.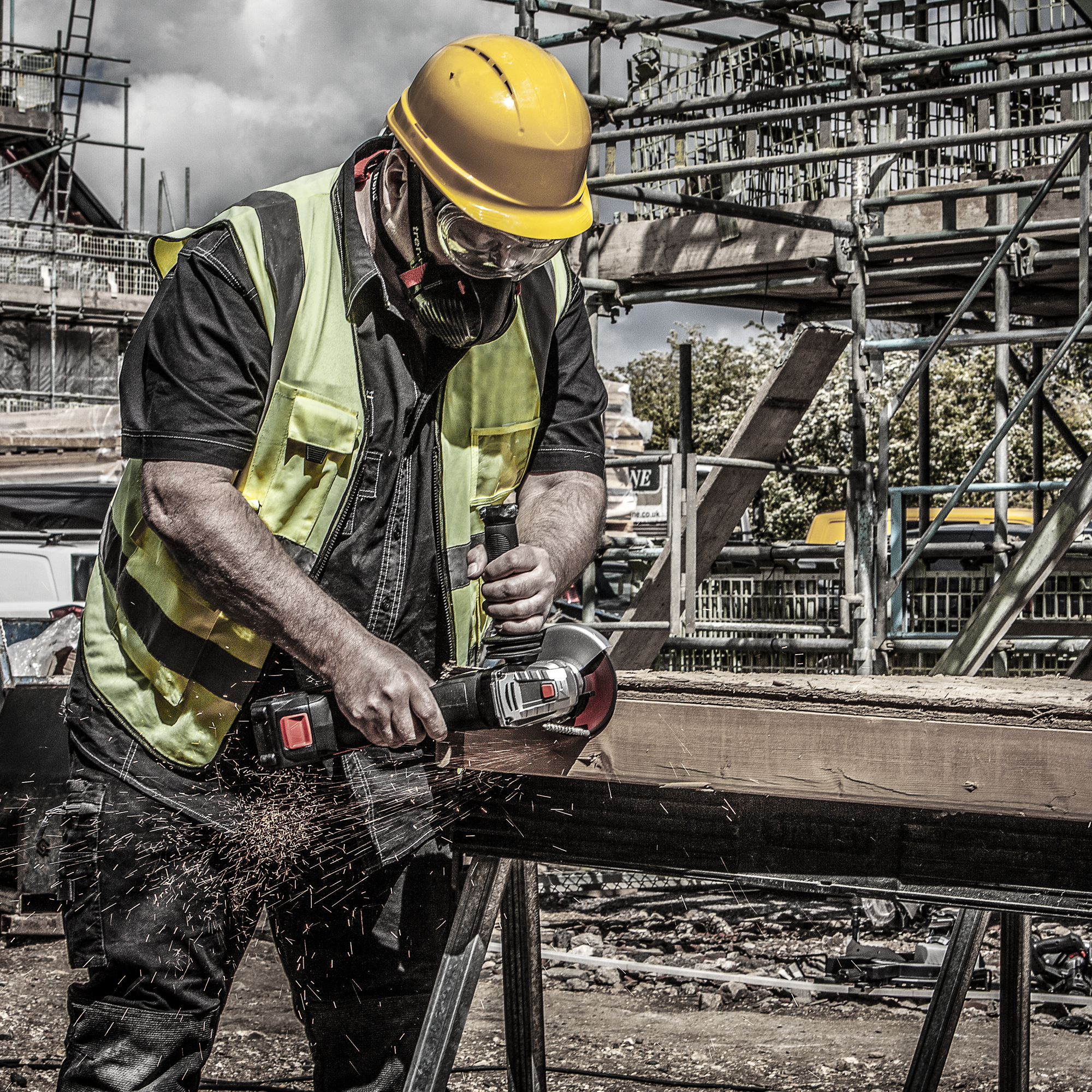 Powerful battery solution for cable free 'Go Anywhere' use for plumbers, sparky's, roofers, general builders, tilers and more.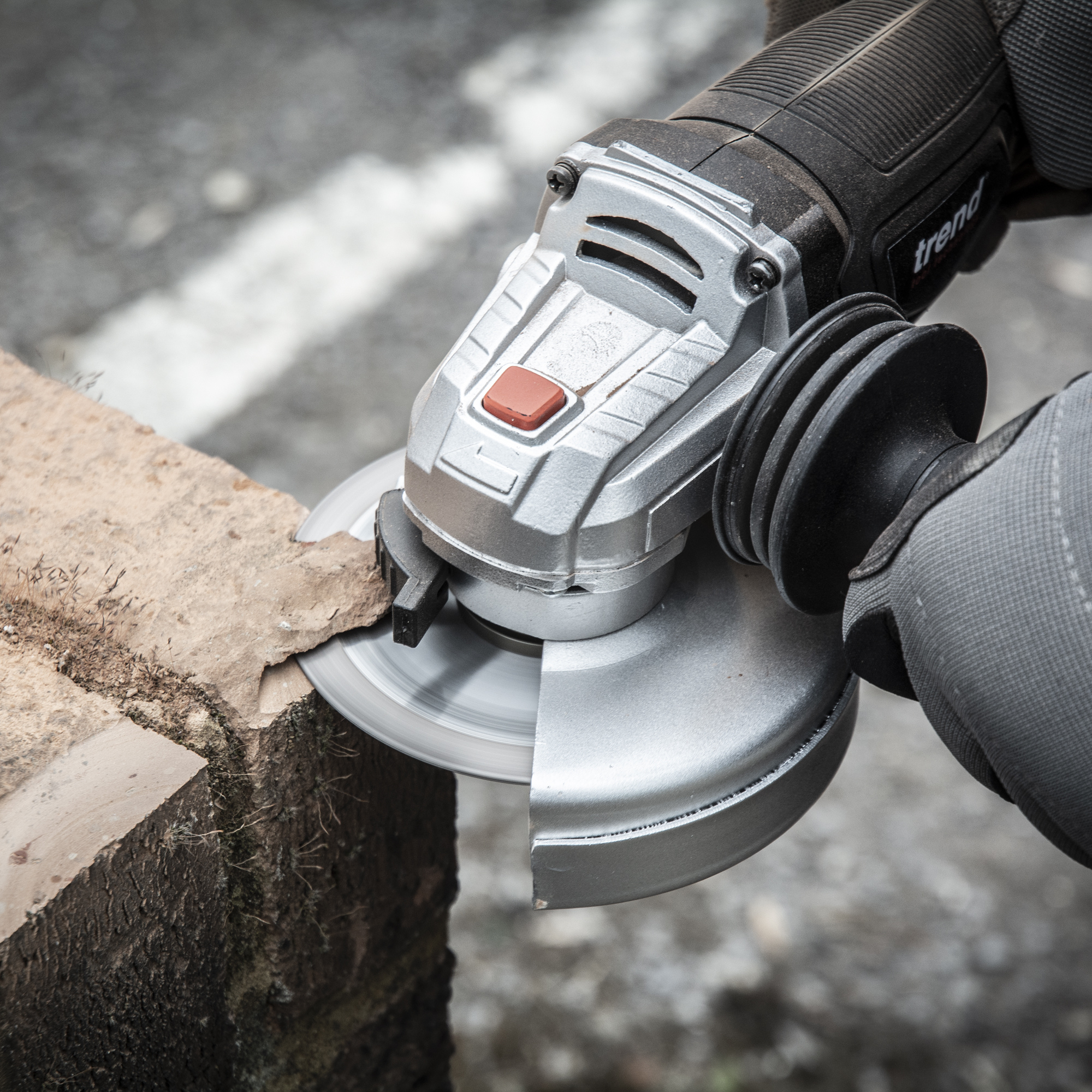 Side handle with anti-vibration helps protect user from high vibration exposure levels and reduce fatigue.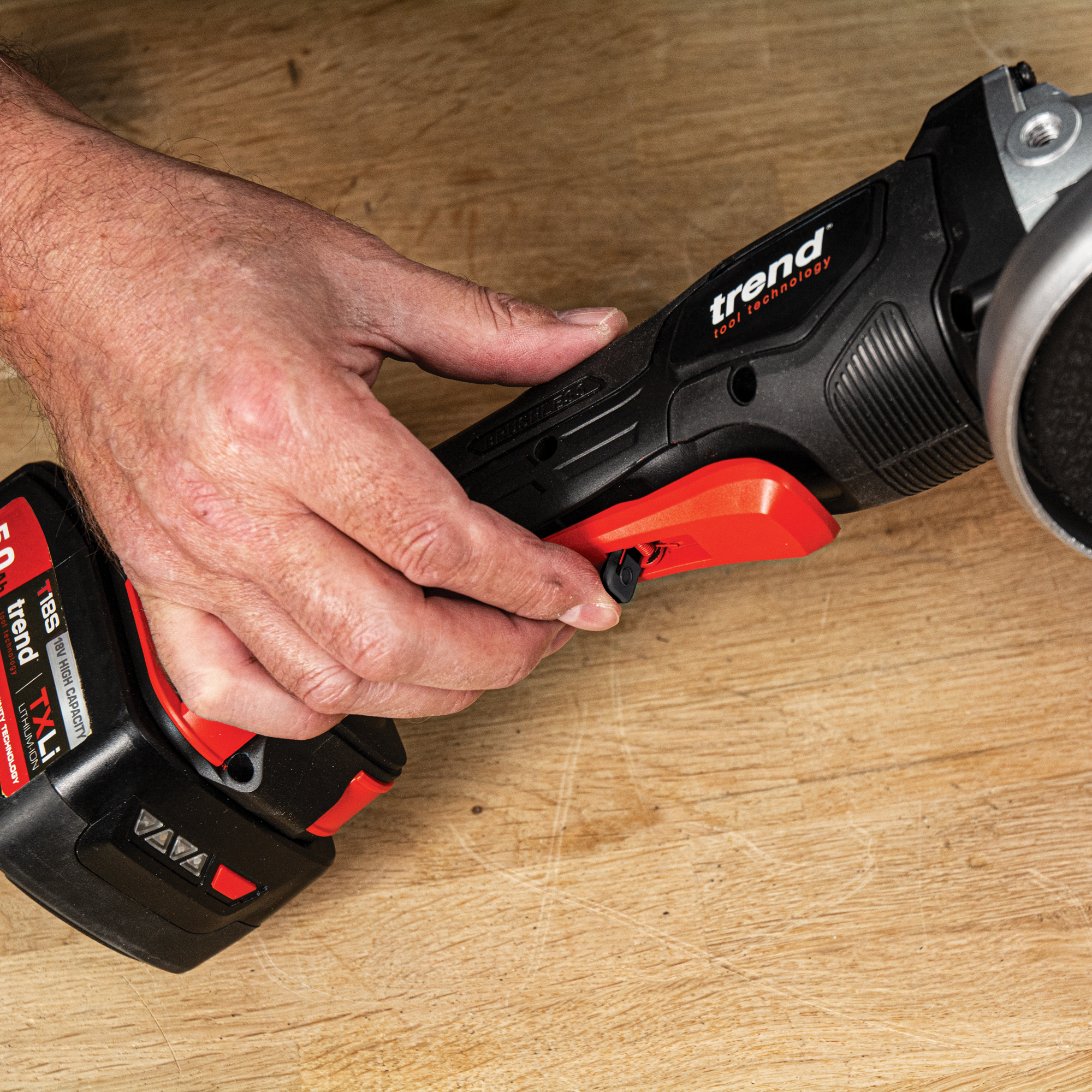 Slimline grip and long paddle switch offer increased comfort and ease of operation in all applications.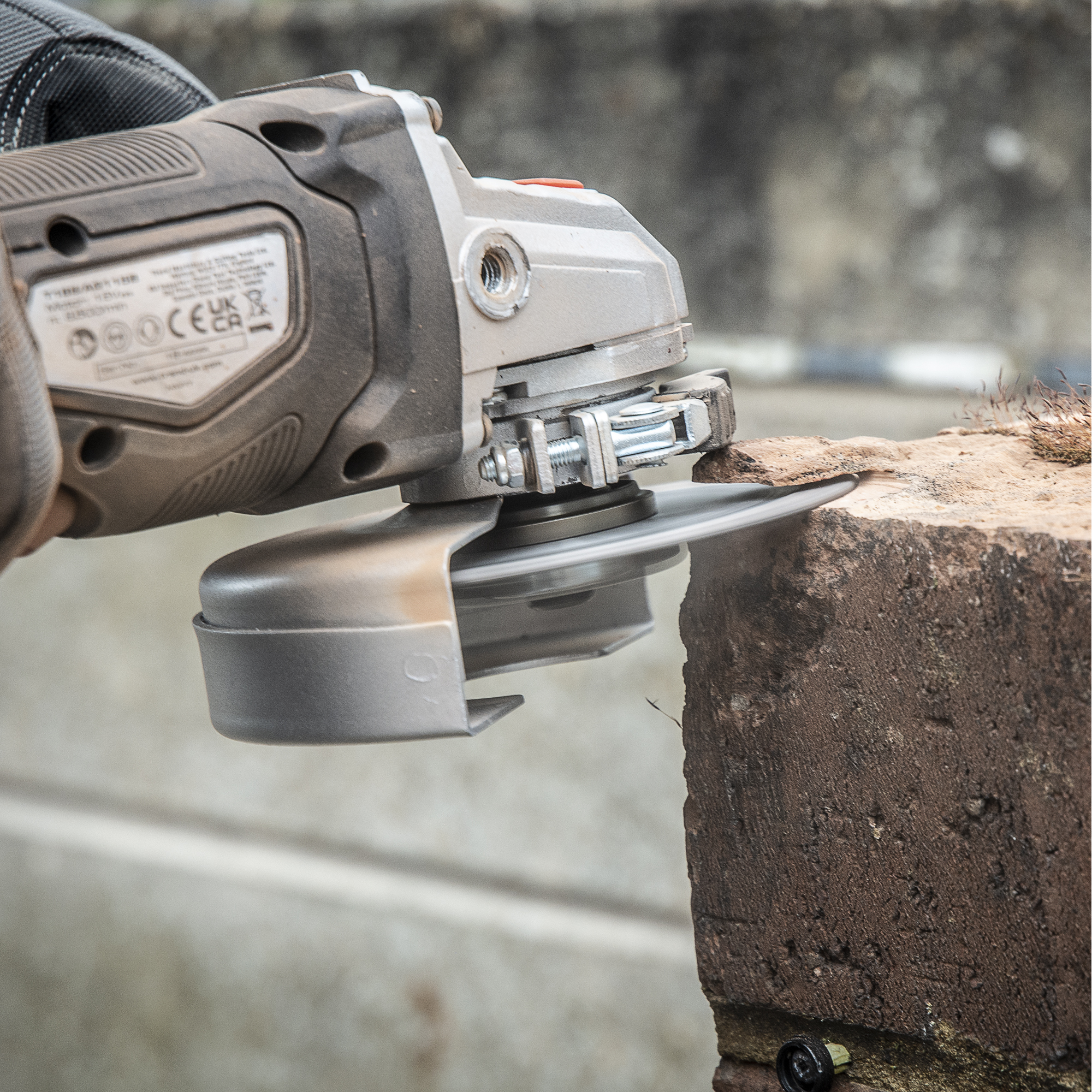 Dust filtration prevents dust ingress to protect the internal components.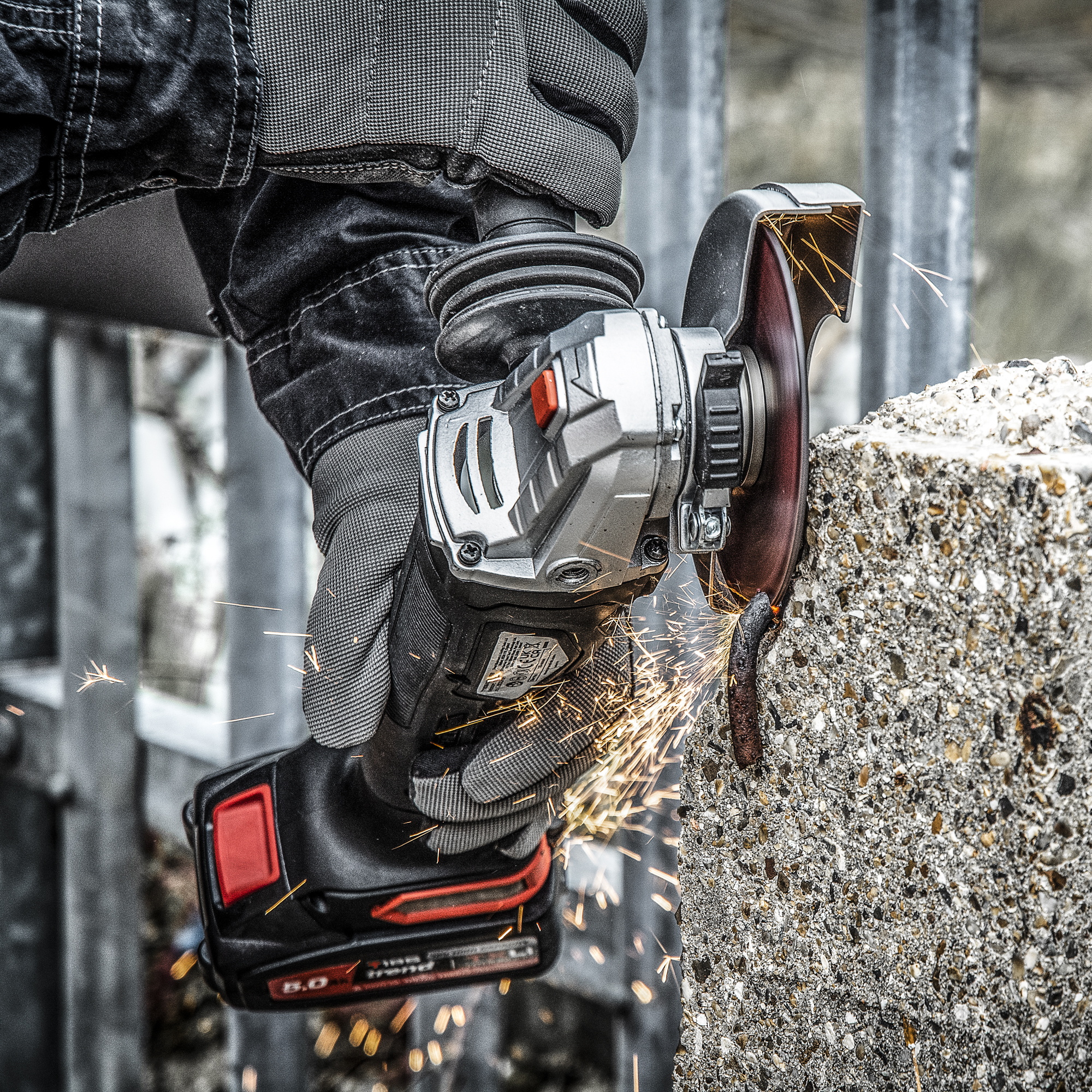 Multi-material use, ideal for tiles, stone, brick, concrete, ferrous metals, stainless steel, porcelain, ceramics, wood and more.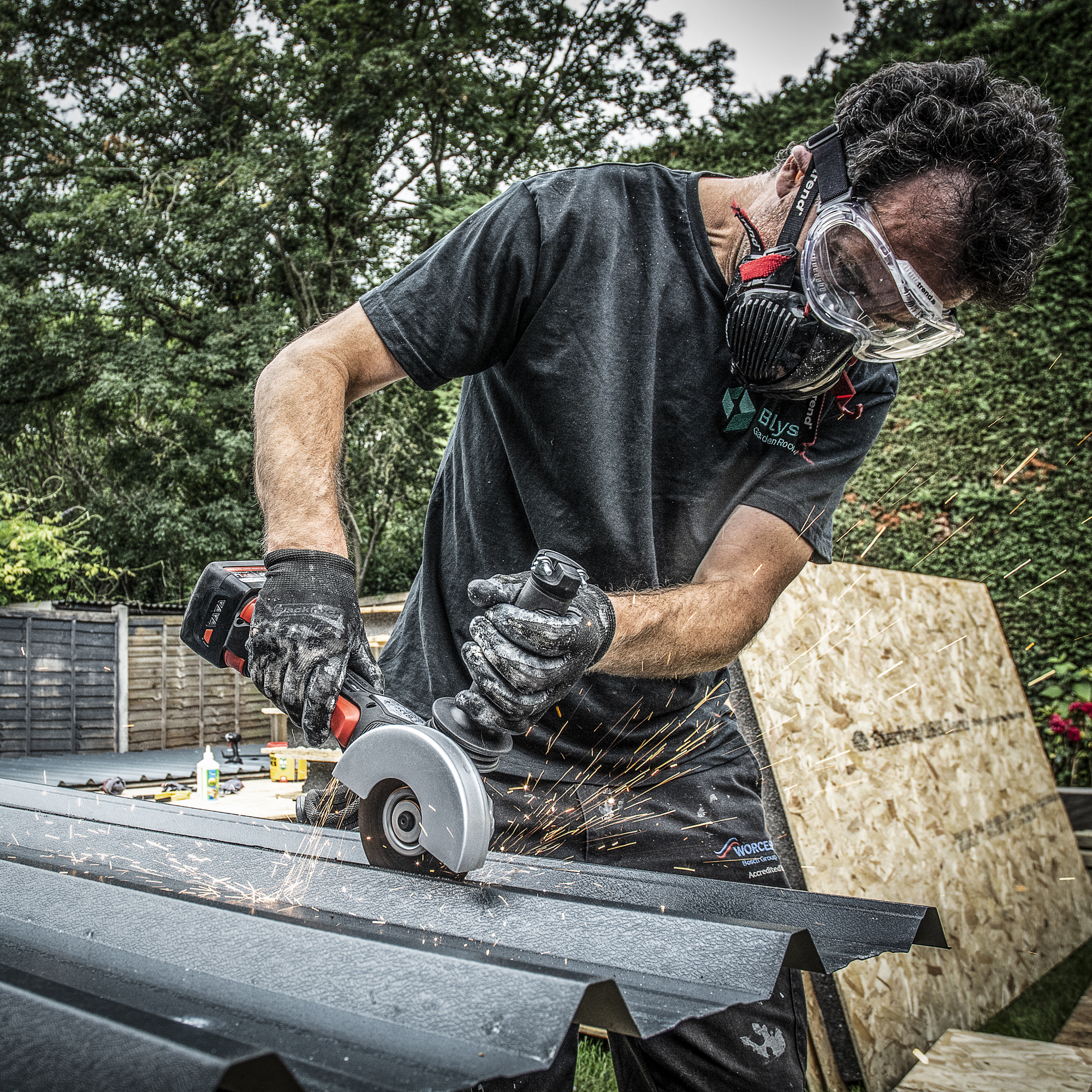 Easy tool free guard adjustments for faster and safer working.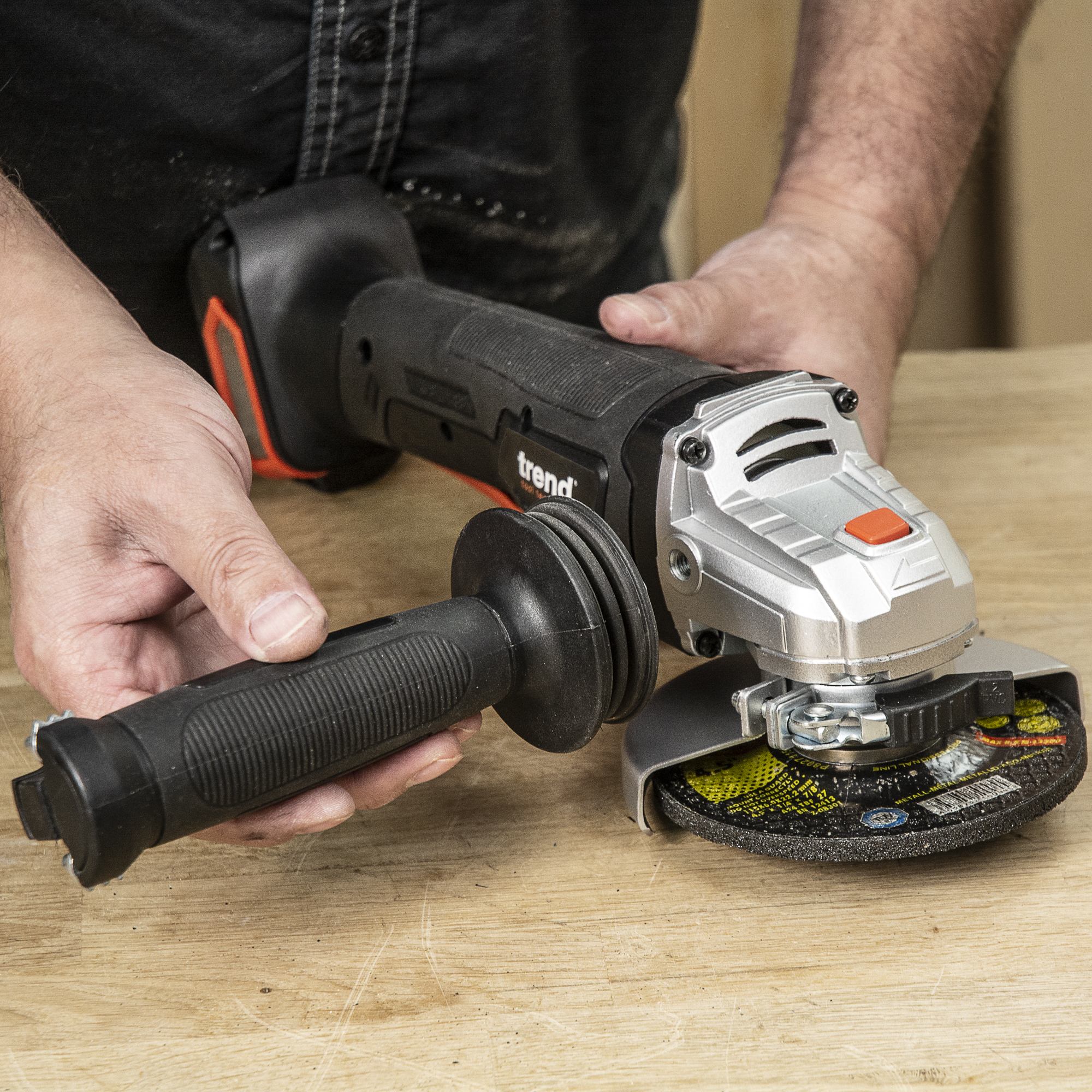 Ideal for left or right hand users with repositionable side handle.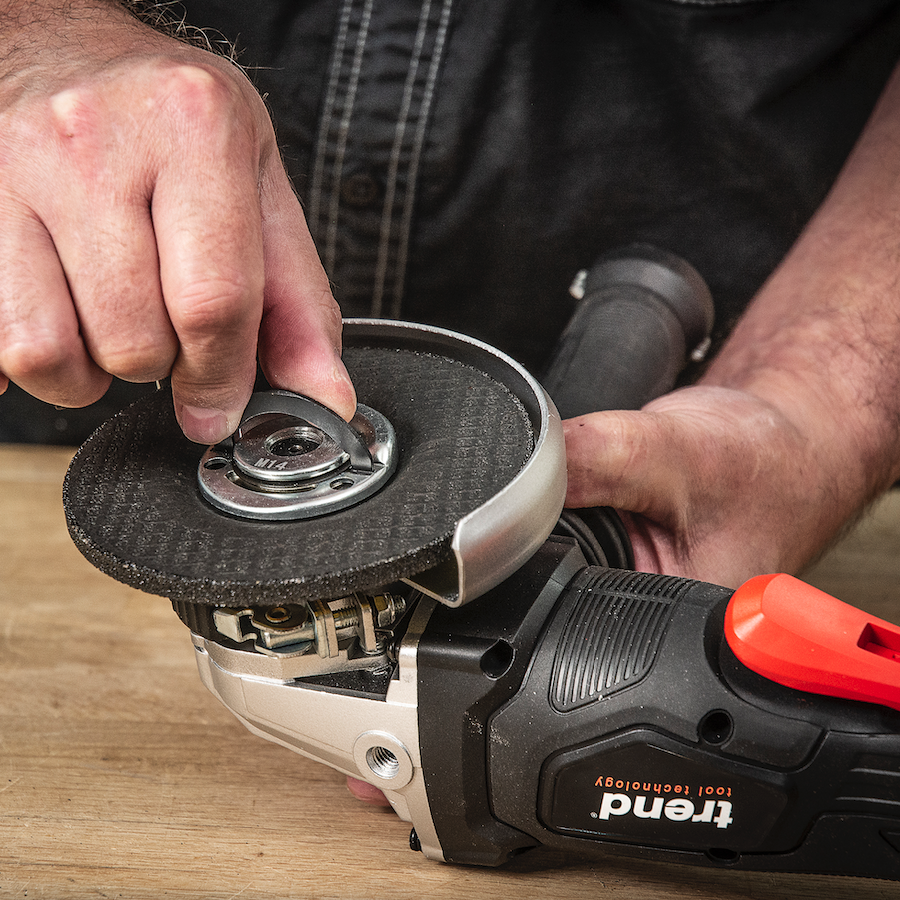 Quick release blade flange for fast blade swaps and minimal down time.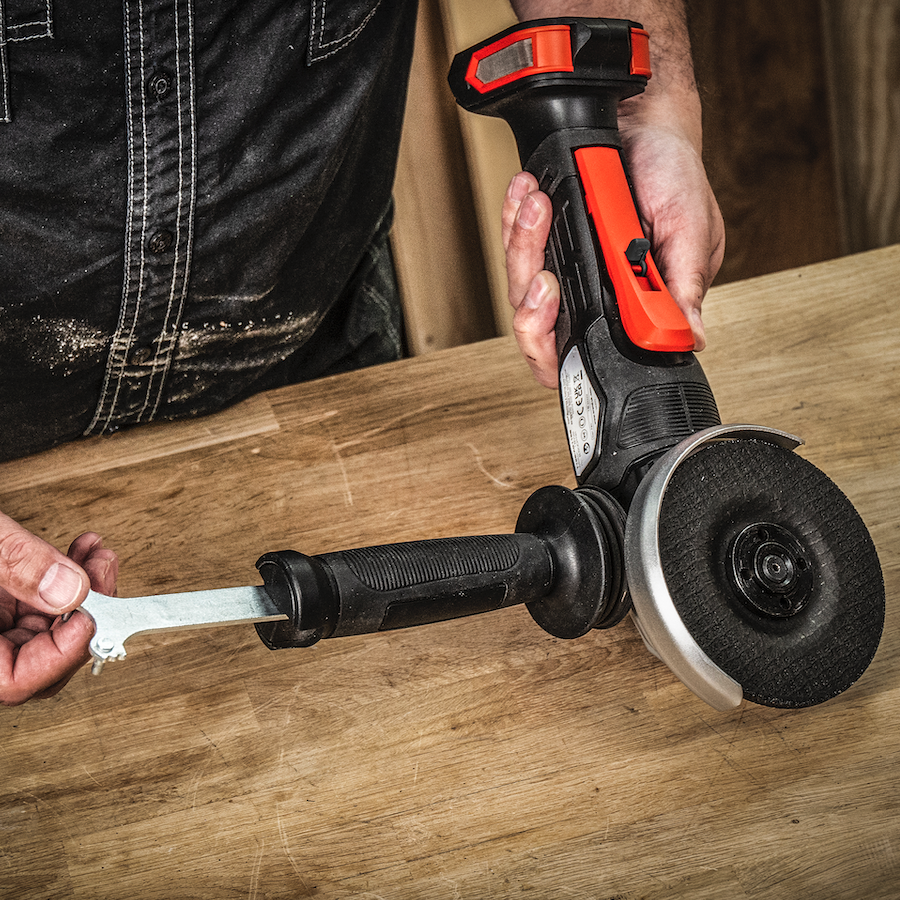 Spanner storage position within the side handle prevent loss and keeps it close to hand when required.
HIGH PERFORMANCE BRUSHLESS MOTOR – Longer motor life, More power, More run time.
ANTI-VIBRATION SIDE HANDLE – For increased user safety and reduced fatigue.
SLIMLINE TAPERED GRIP – Slim body for increased comfort and better handling.
ERGONOMIC PADDLE SWITCH – Long switch for comfort and easy operation on multiple applications.
REMOVABLE DUST FILTER SYSTEM – Protects the internal components from dust ingress for increased lifespan and performance.
CUTTING & GRINDING GUARDS - For a full range of cutting and grinding applications.
8500RPM – For highly efficient cutting and grinding in all materials.
FAST TOOL FREE GUARD ADJUSTMENT – Cam lock clamp secures the guarding in different positions.
TOOL FREE DISC CHANGE - Includes quick release for fast and easy disc changes.
TWO POSITION HANDLE – Side handle fits to either side of the tool for left or right hand use.
CORDLESS FLEXIBITY – Ideal for multiple trade use where a cabled tool isn't practical including chasing lead flashings, chasing cables, cleaning welds, grinding off seized fixings, tiling and more.
115mm BLADE CAPACITY – Popular size for all cutting and grinding discs including diamond tipped, stone, ceramic, stainless steel, ferrous metals and specialist wood shaping discs.
ON BOARD PIN WRENCH STORAGE – Side handle has built in storage slot for pin wrench to prevent loss.
SPINDLE LOCK – Top mounted spindle lock for fast, efficient and easy blade swaps.
RUBBER OVER MOULDS – Body and side handle have rubber grip areas for increased control and comfort.
T18S System – Compatible with all trend T18S 18V TXLI batteries.
18V BL 115mm Angle Grinder (bare): T18S/AG115B
Accessories for your product
AIR/PRO/M - TREND AIR PRO MAX APF40 POWERED RESPIRATOR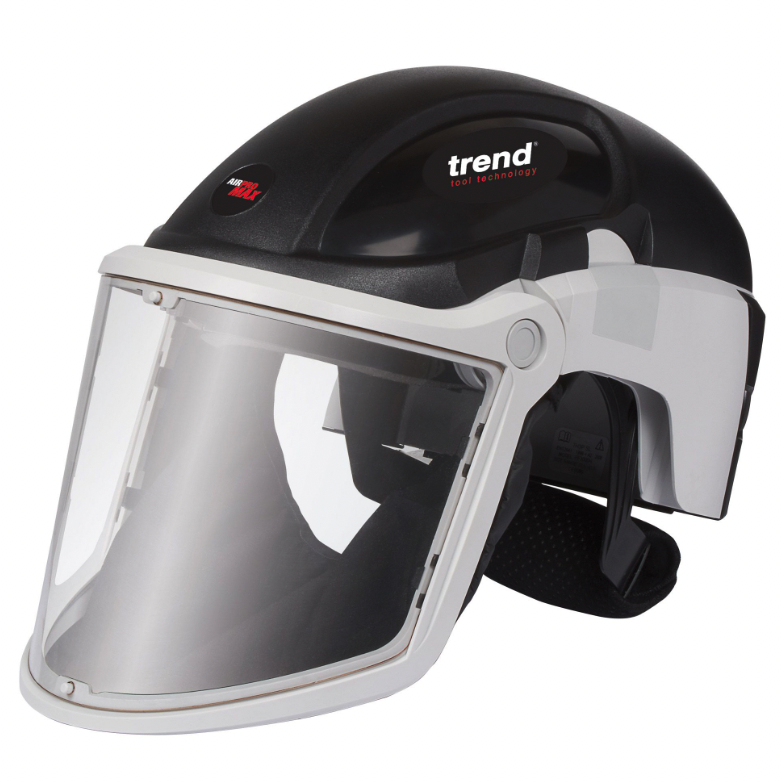 SAFE/SPEC/A - SAFETY SPECTACLE EN166 CLEAR LENS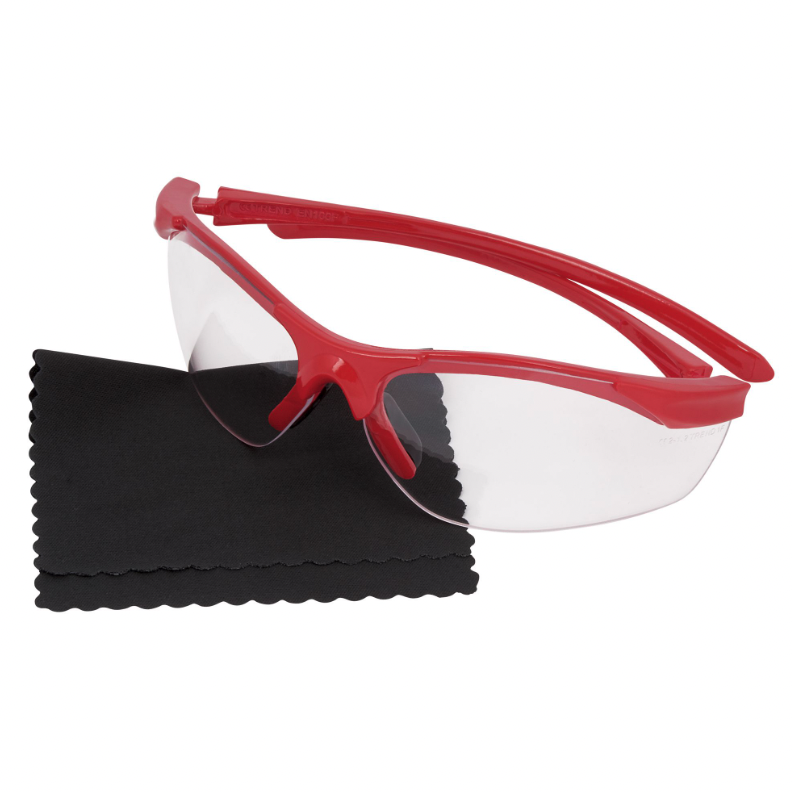 MS/P/SET3C - PRO MODULAR STORAGE 3 PIECE CART SET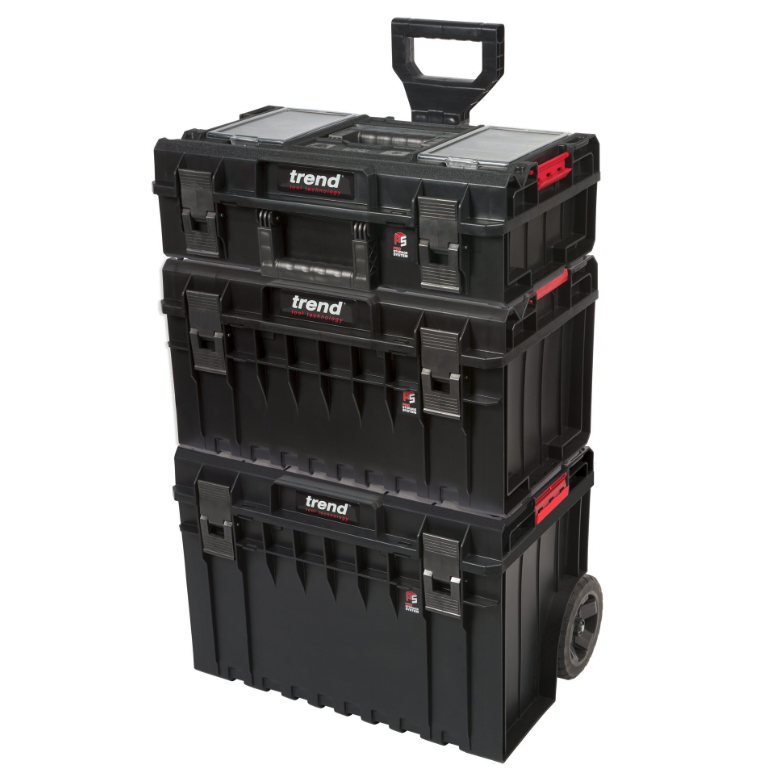 ---
Related Products
Click below to see the rest of the Trend cordless range: