T18S 18V CORDLESS 1/4" ROUTER
Class Leading 60mm Plunge Twin Base Trend Revolution Brushless Motor 18V Cordless Router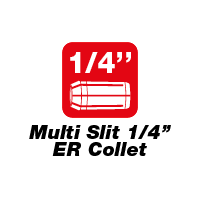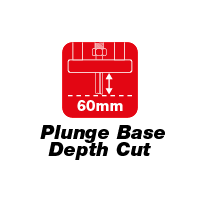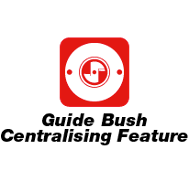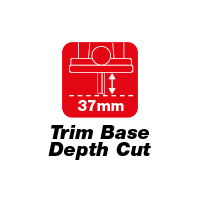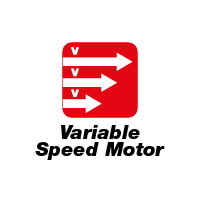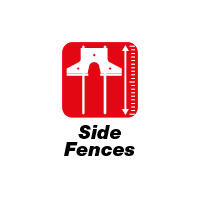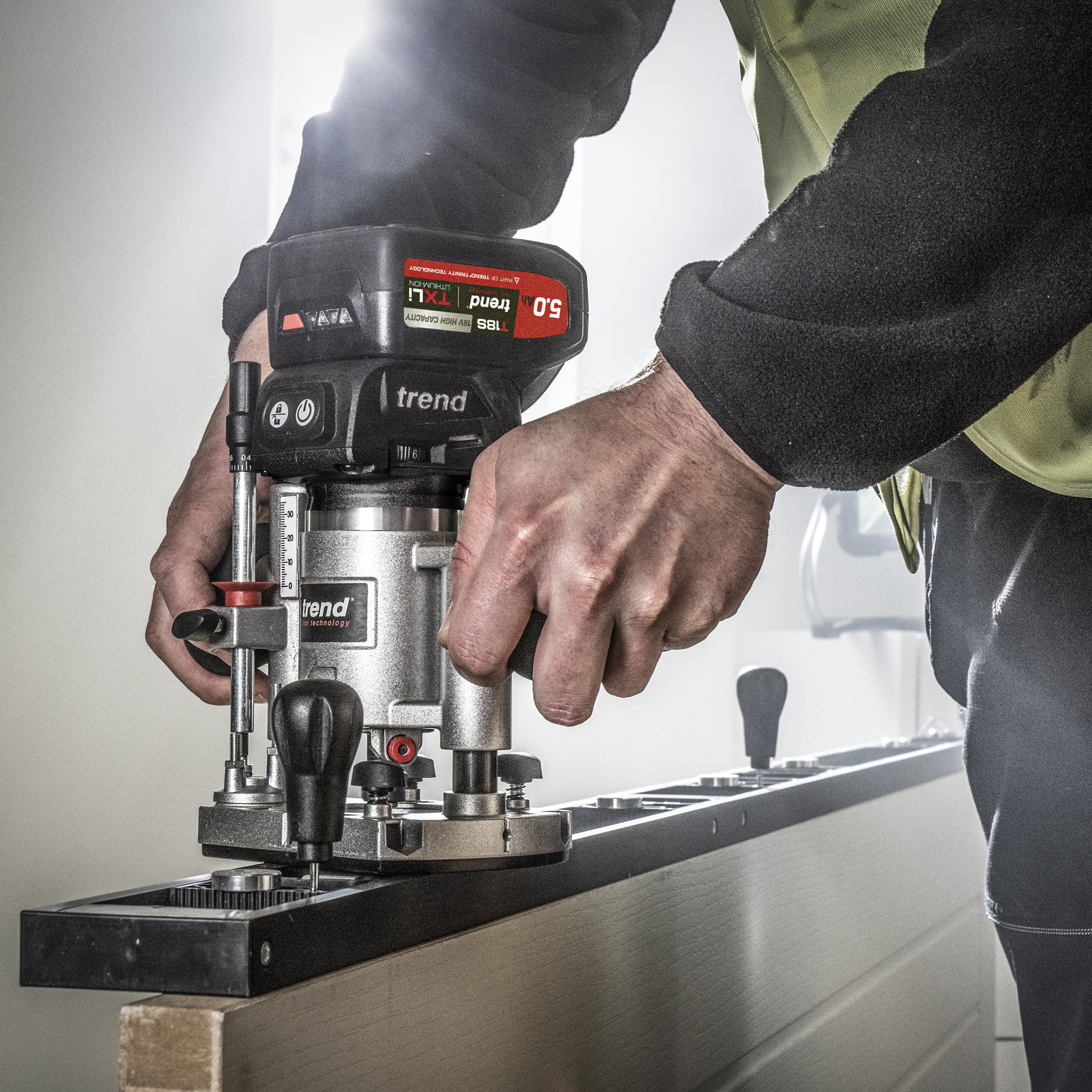 Best in Class 60mm Plunge Depth for maximum cutter options and superior cutting depth.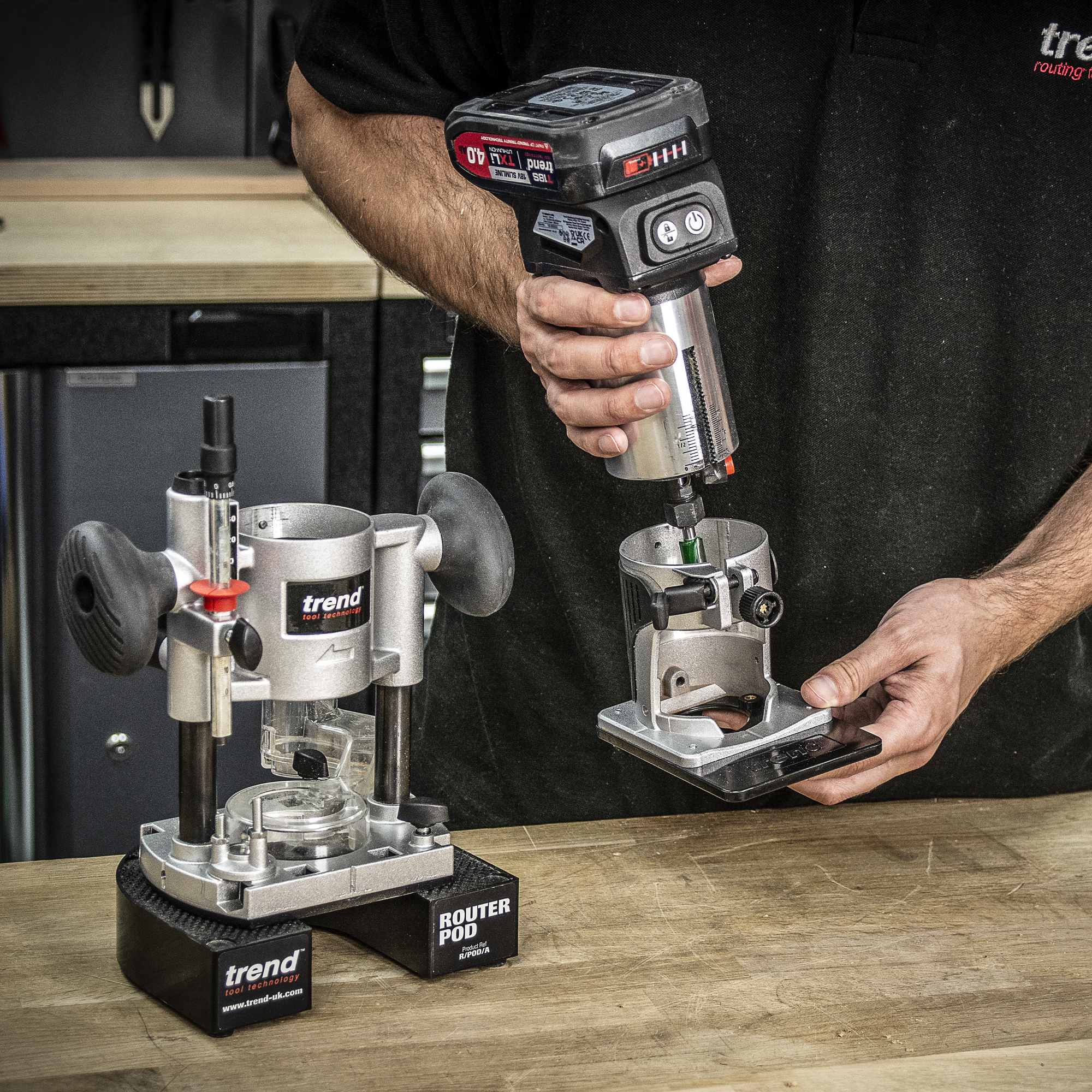 Interchangeable bases for different work applications, increased control and diversity.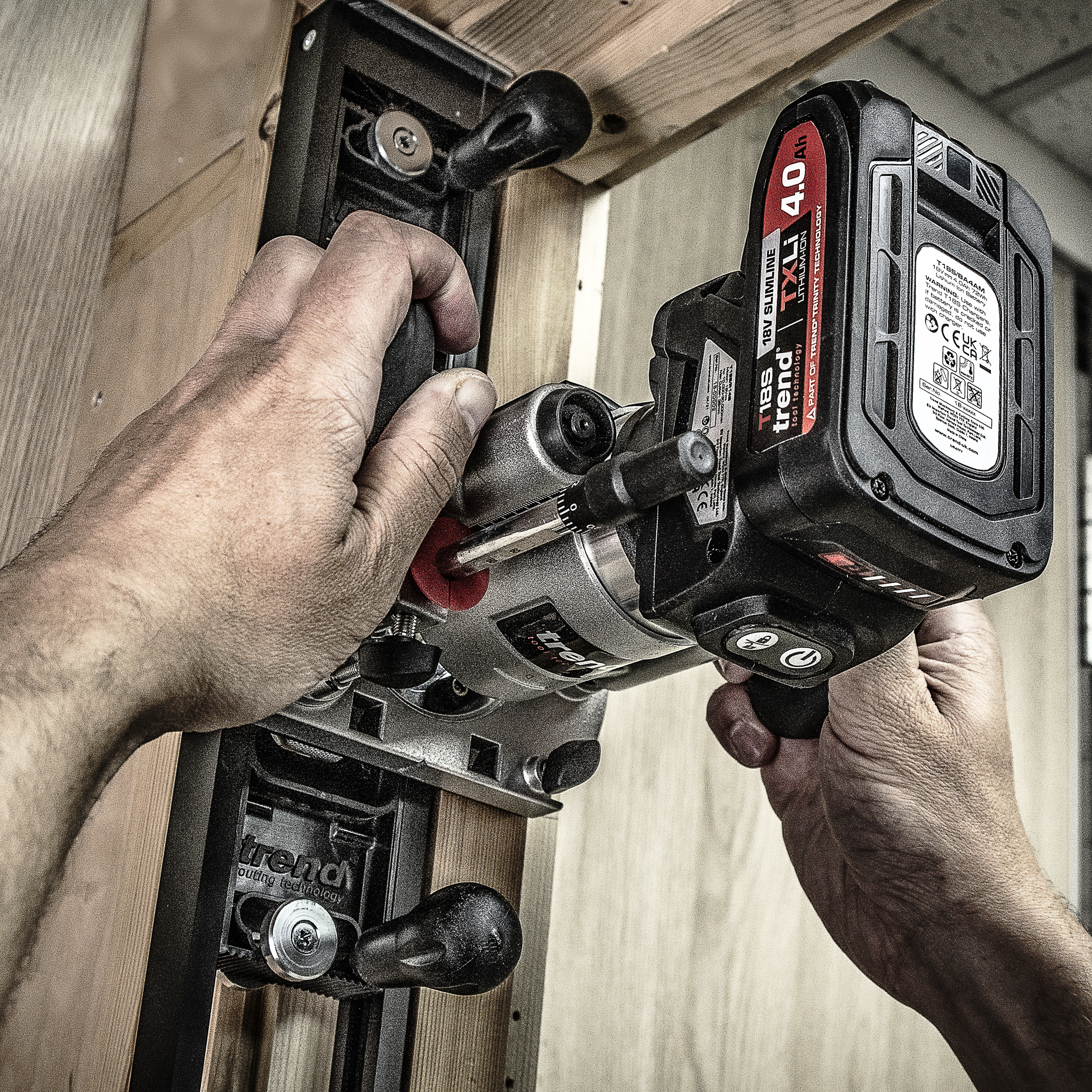 Brushless motor for increased battery performance, reduced wear and tear and a compact lightweight design.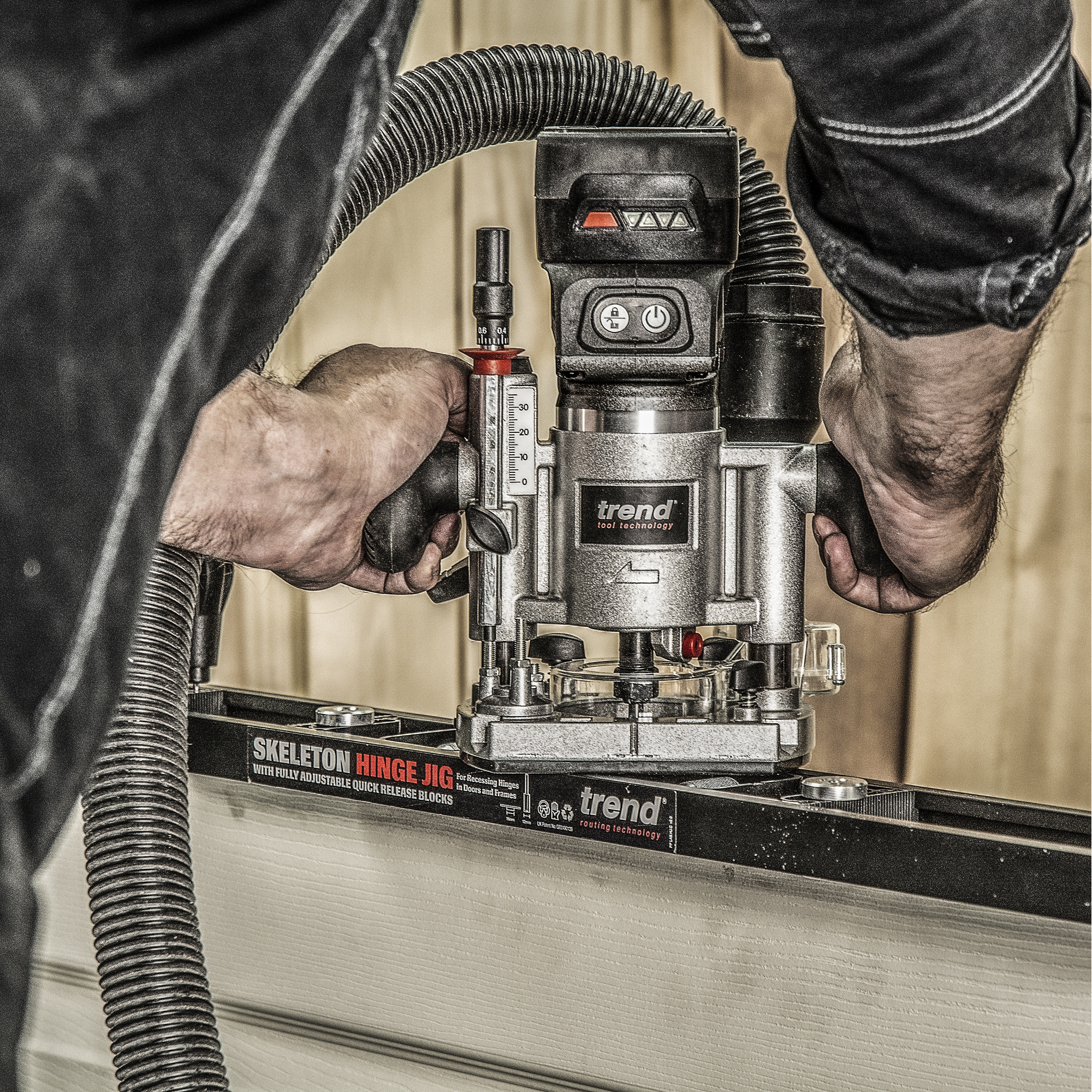 Dust Port available for effective dust extraction.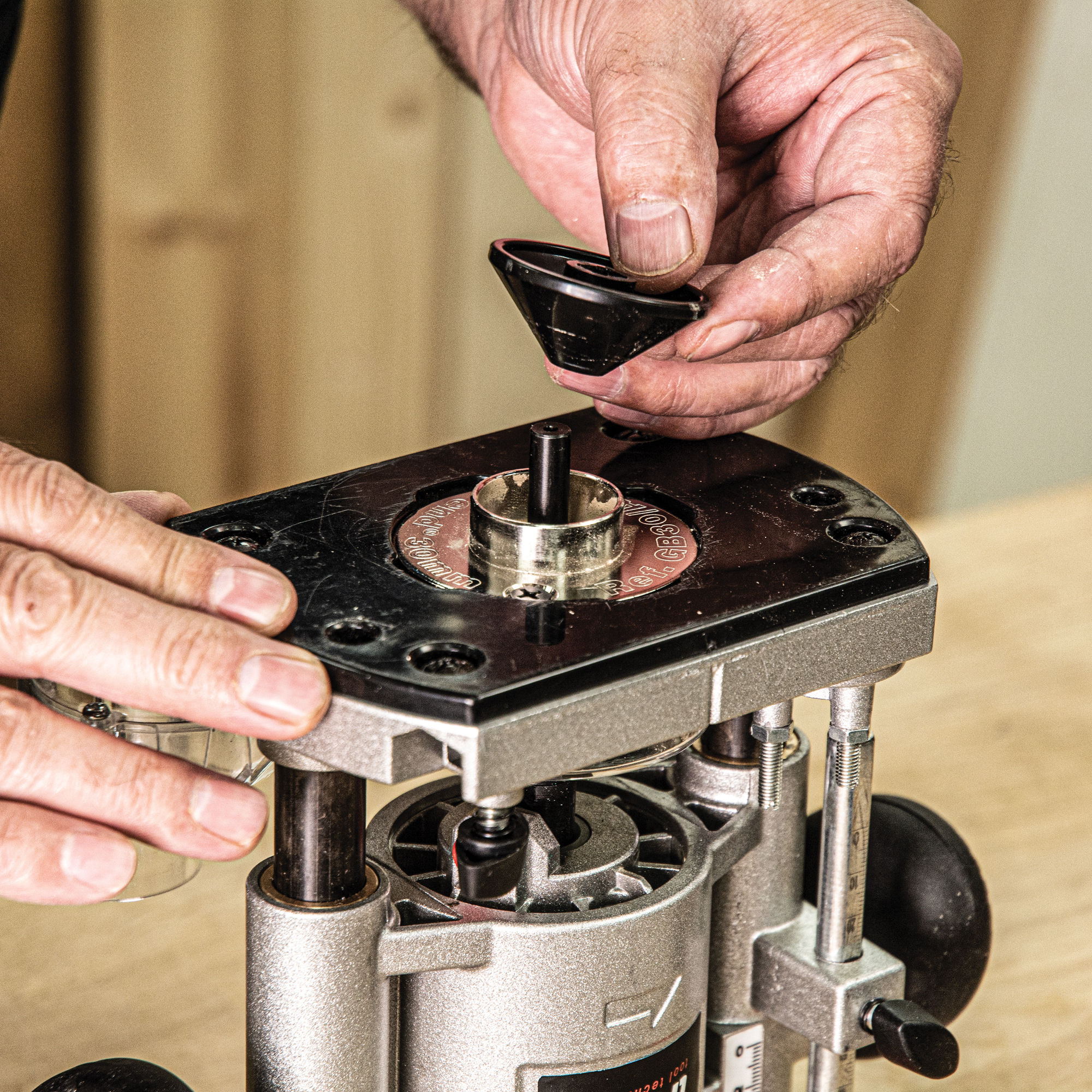 Guide bush centralisation feature ensures precision and consistency when used on template and jig routing applications.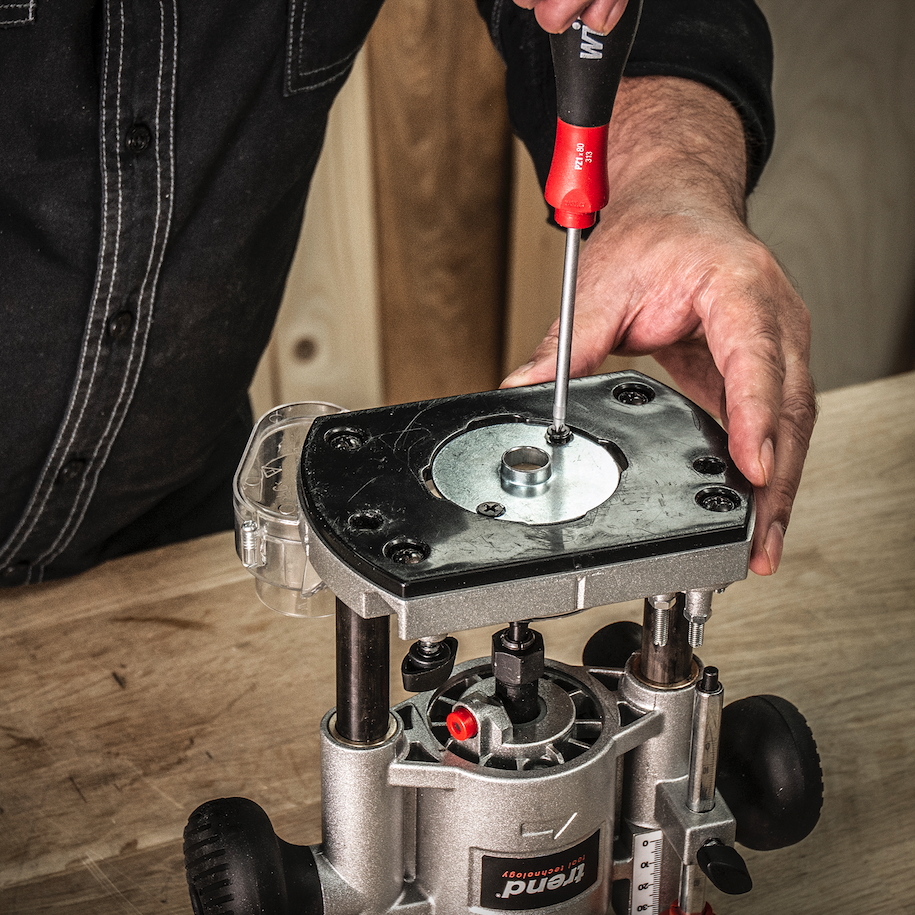 Trend Base Configuration allows all Trend Guide Bushes to fit directly to the bases to achieve more. 16mm Guide bush supplied for use with hinge jigs.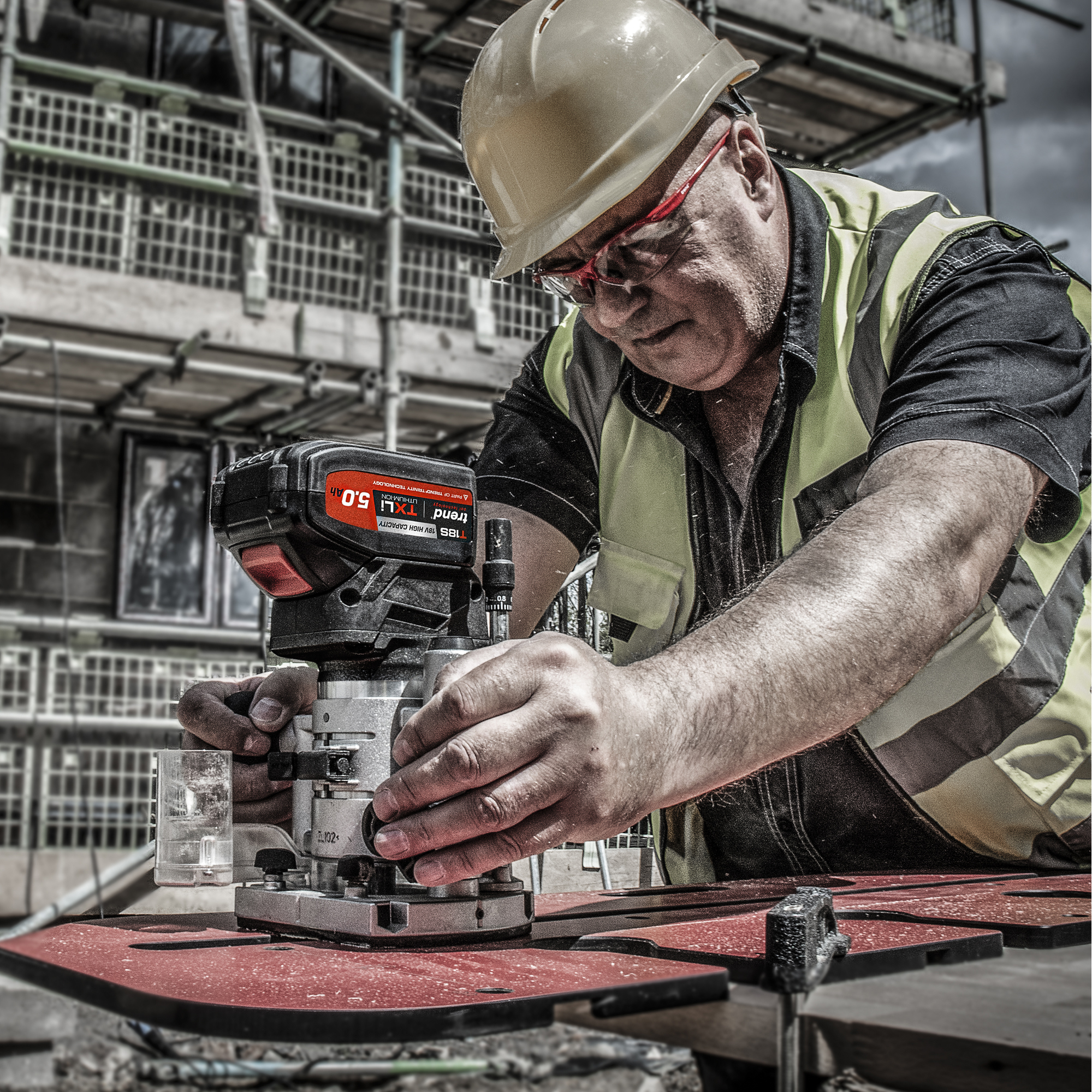 Plunge base allows full control with jigs, templates, mouldings, rebates and more.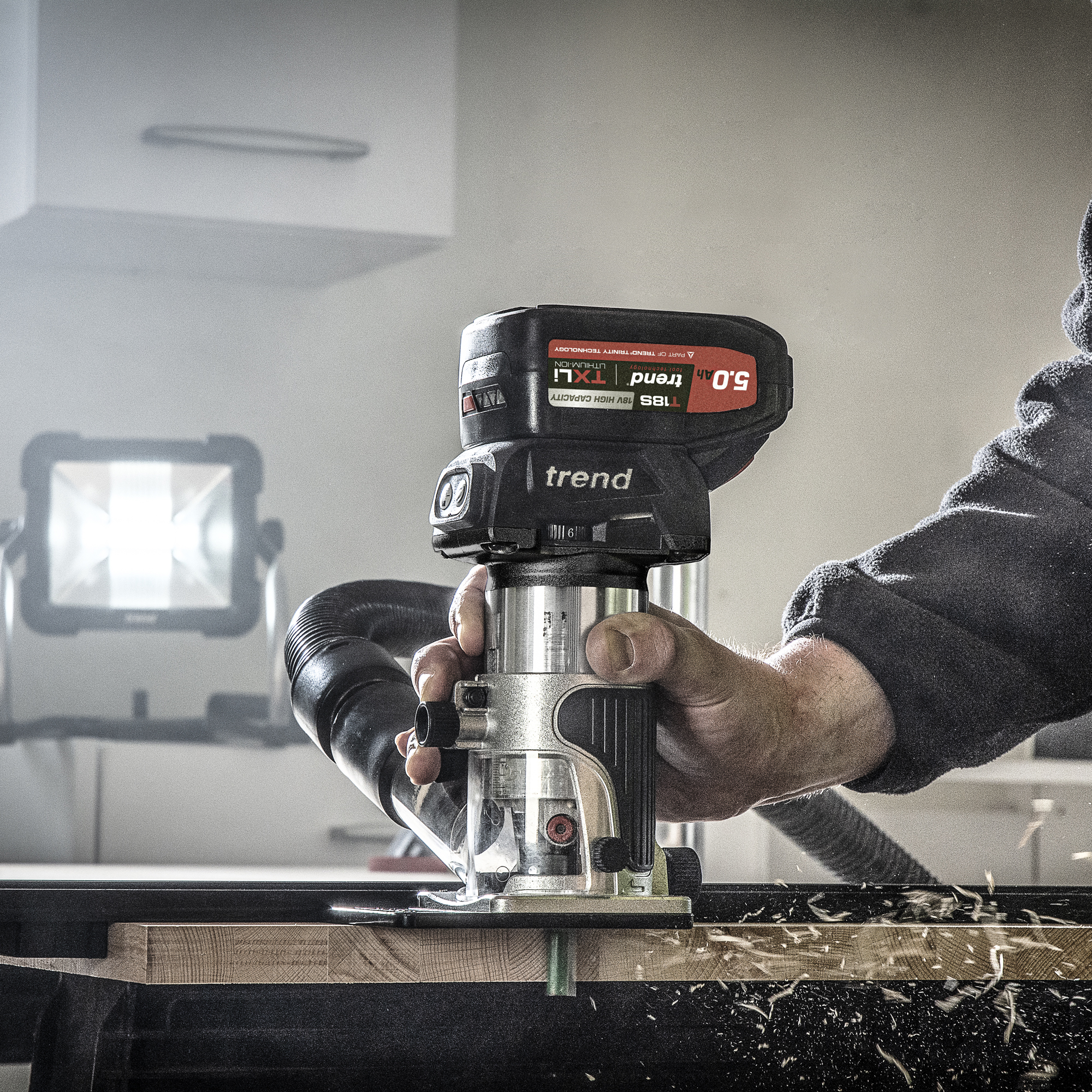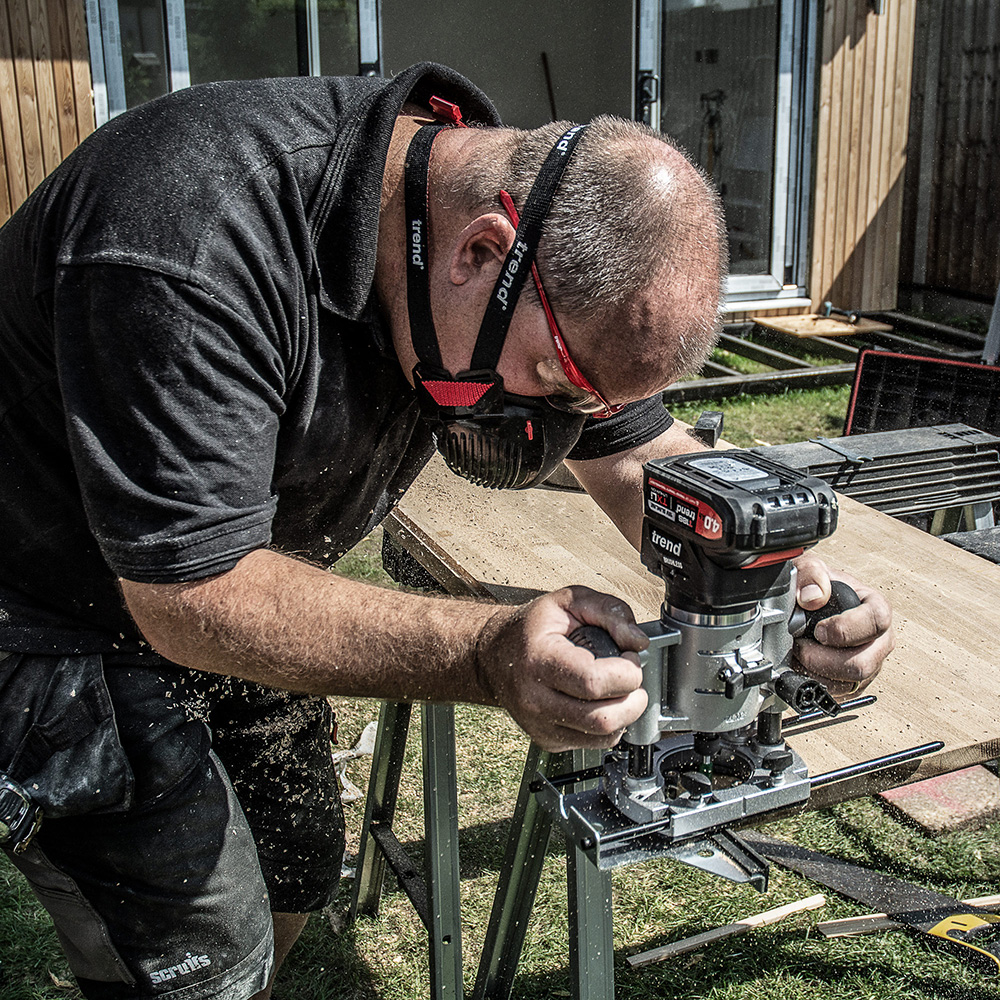 Fixed base keeps the cutter at a set position, perfect for repeat cuts including roundovers, chamfers, quirked moulds and trimming laminates.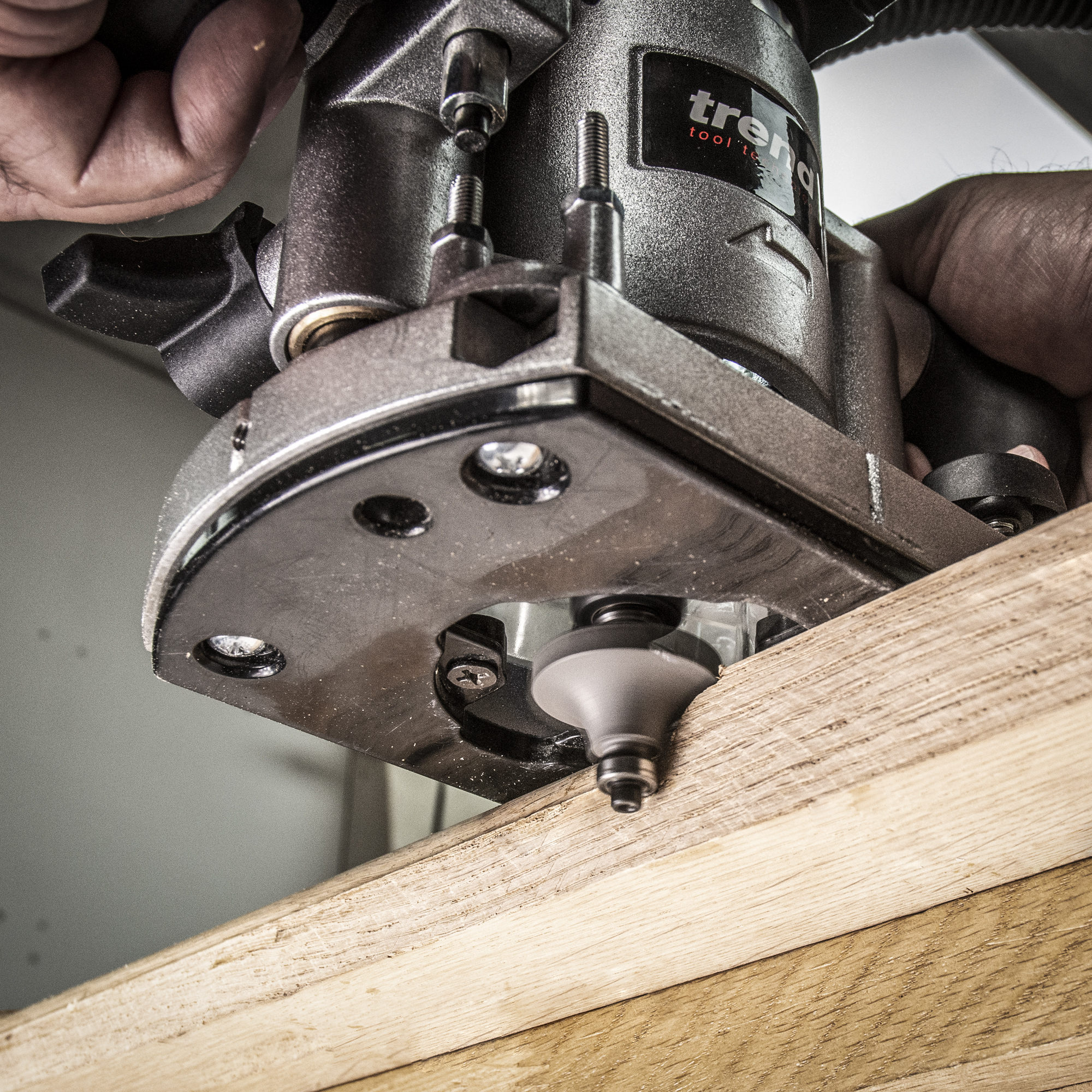 Constant speed control maintains the same cutter speed under load for consistent premium finishes.
Variable speed adjustment dial for controlled cuts in multiple materials including hard and softwood, sheet materials, laminates and plastics.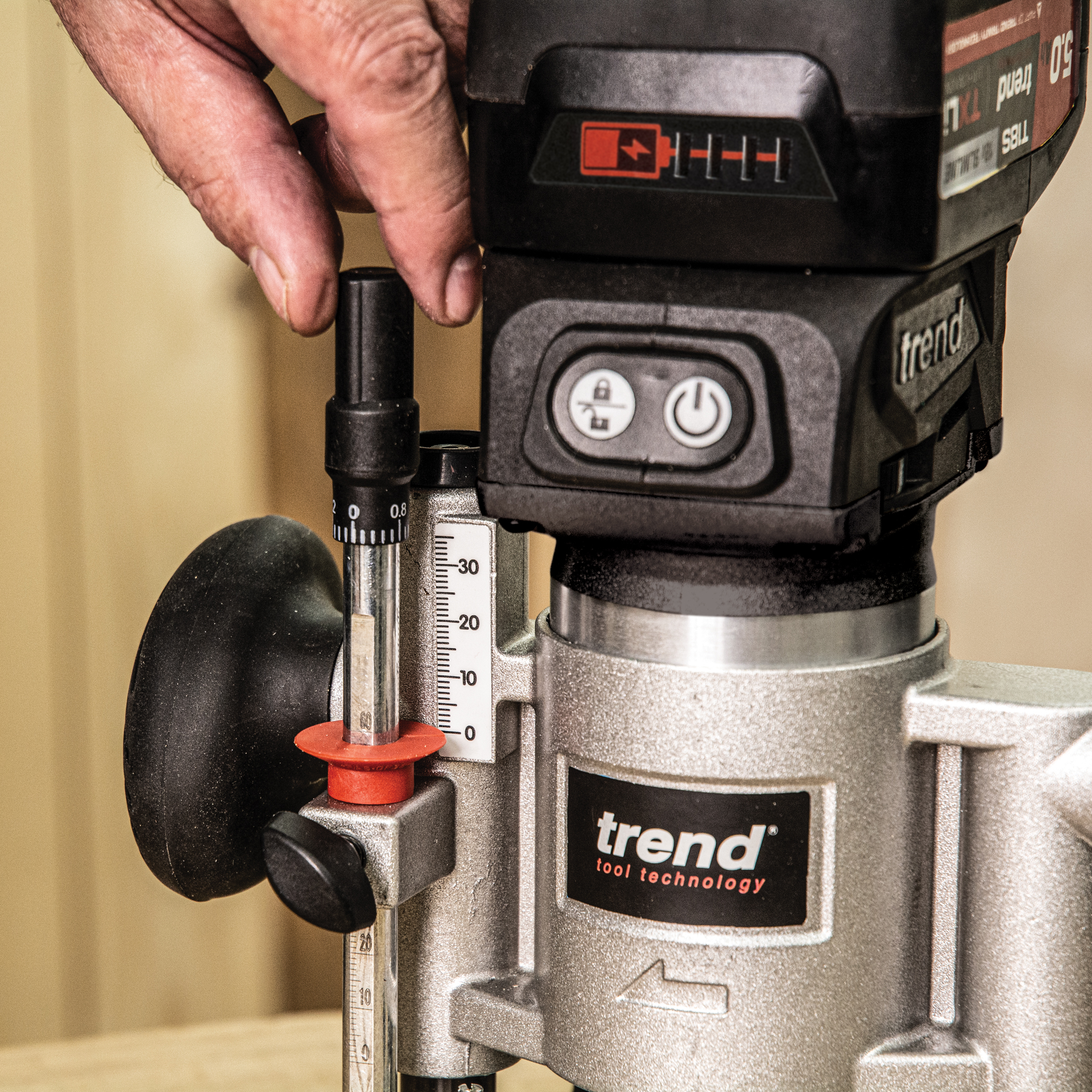 Micro depth adjustment to precisely set the cutting depth or fine tune a cut.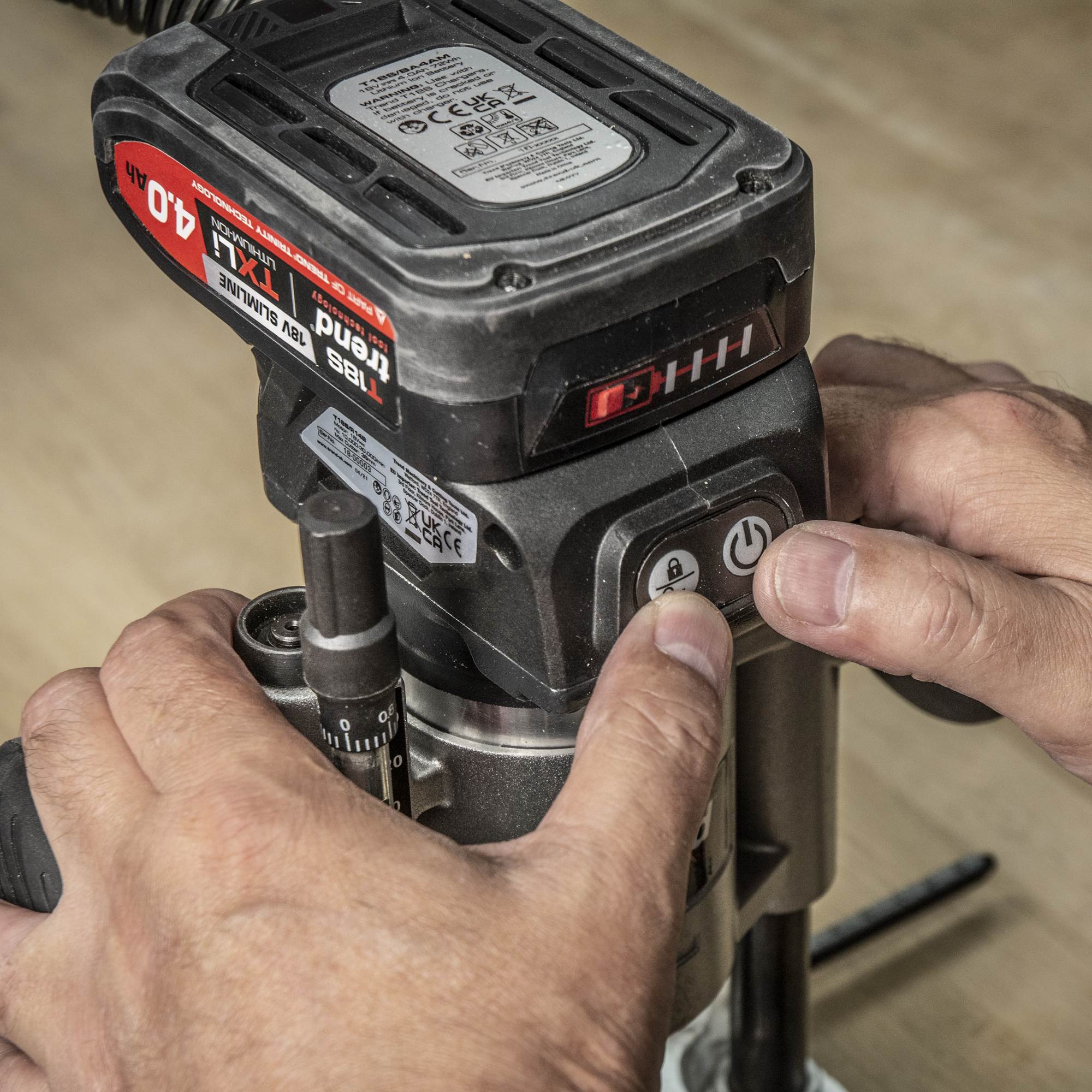 Safety On/Off switch keeps the router isolated until ready to use.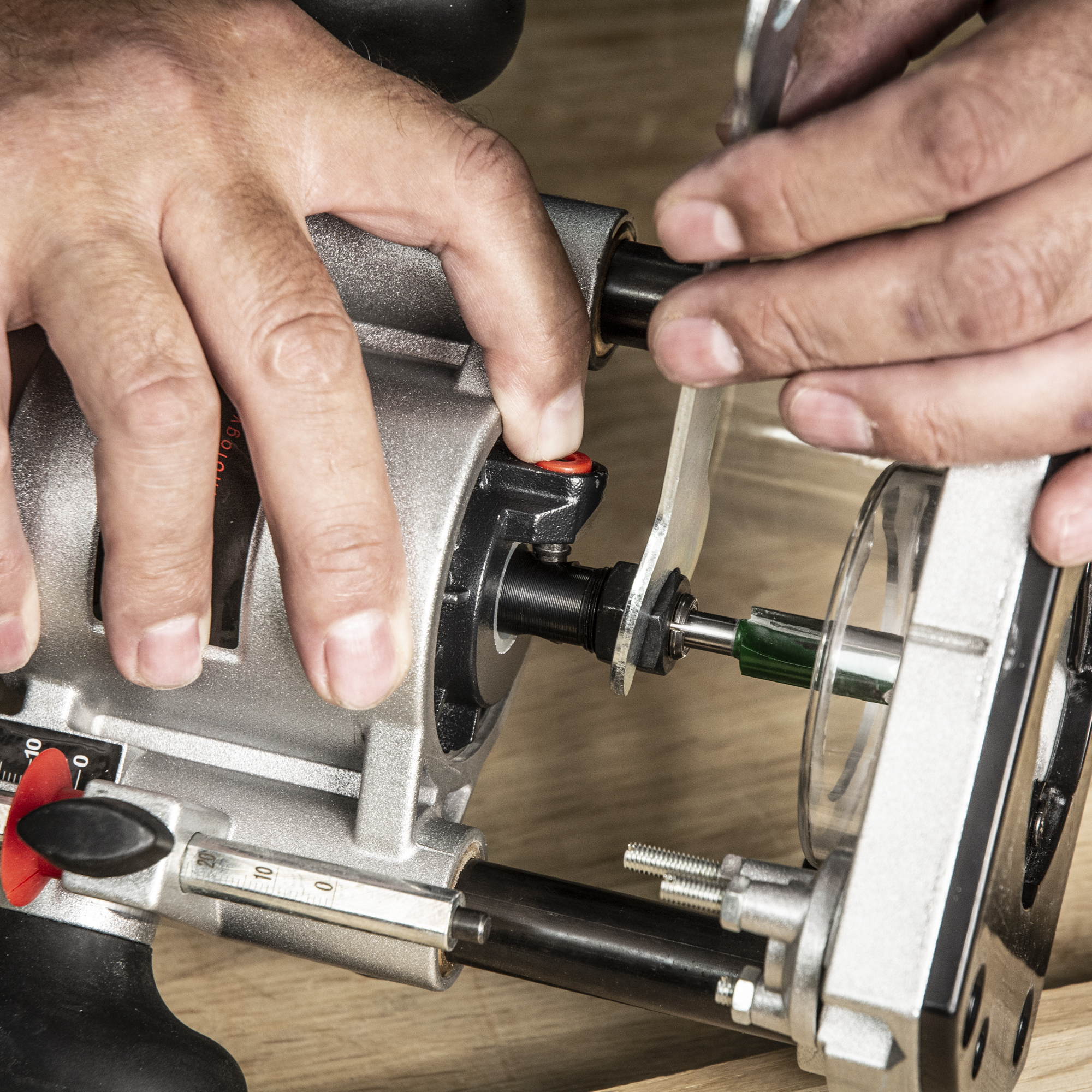 Spindle lock for fast, easy cutter swaps and minimal down time.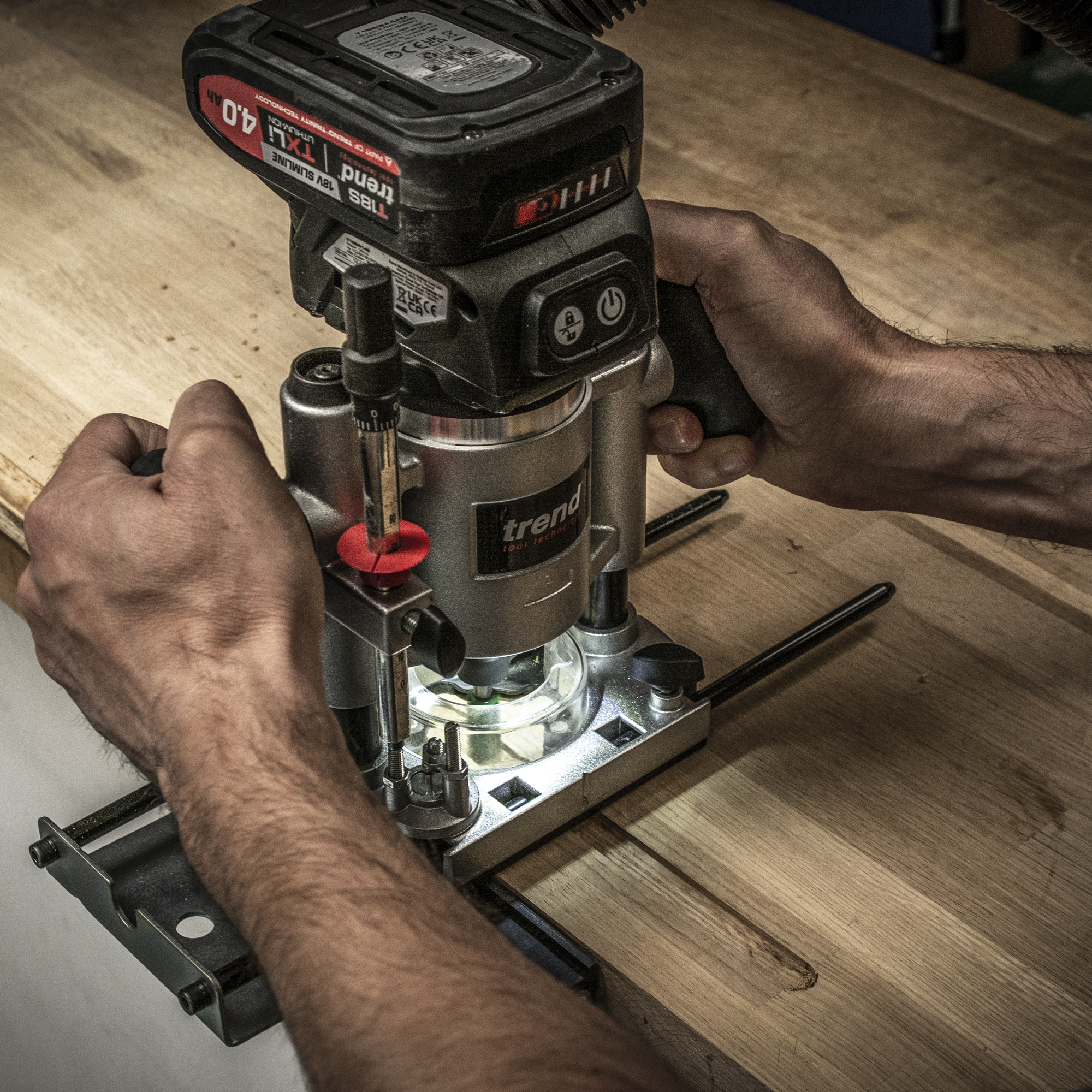 LED light floods the work area with light to assist alignment and positioning when starting and stopping cuts.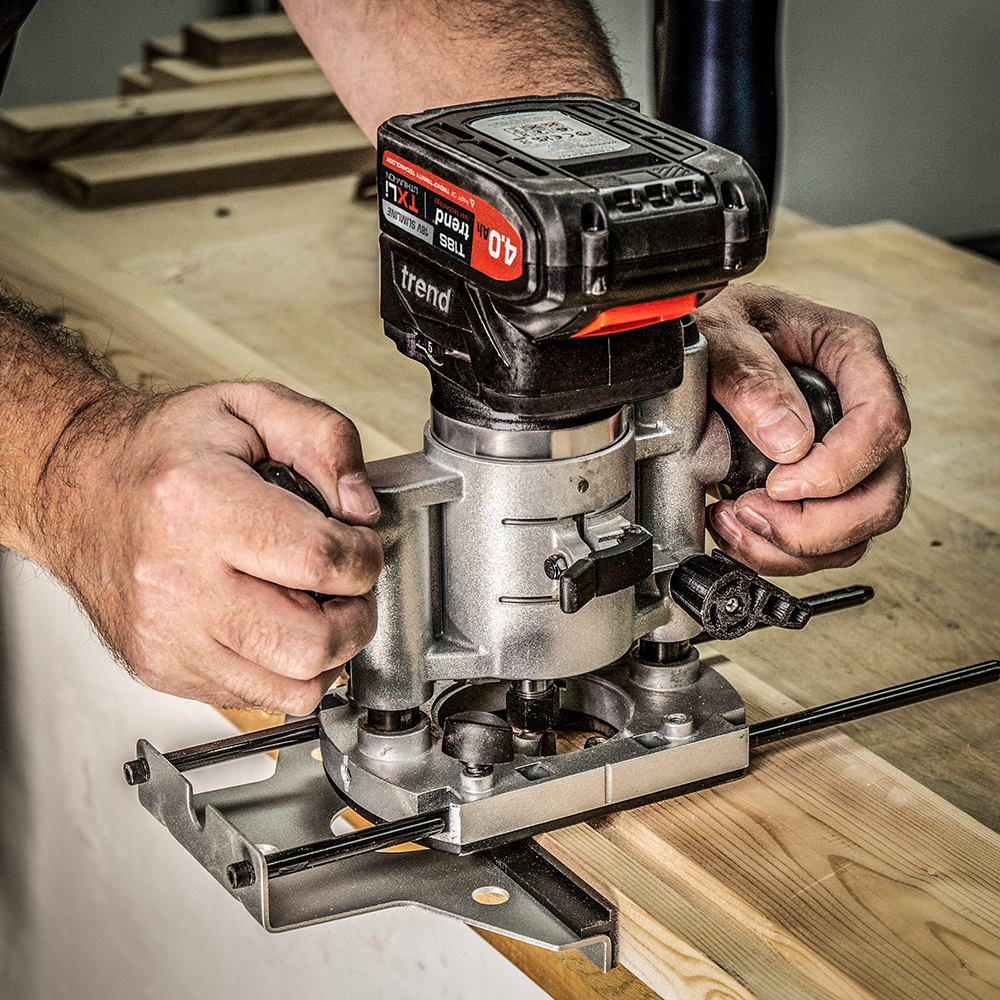 Side fences increase routing applications for jointing and moulding work.
TREND HIGH PERFORMANCE BRUSHLESS MOTOR – Longer motor life, more power, more run time

.

60mm PLUNGE DEPTH

- Market leading plunge depth gives access to a wider range of applications.

DUAL BASES - Plunge and Trim base options for a wide range of applications including Trend trade hinge jigs.
GUIDE BUSH CENTRALISING FEATURE - For accuracy and precision when using jigs and templates.
TREND BASE CONFIGURATION - Direct fit for Trend guide bushes to further enhance the range of routing applications.
VARIABLE SPEED MOTOR - Controlled cutting on materials including hard and soft woods, sheet materials, laminates and plastics.
MICRO-ADJUSTABLE DEPTH SETTING - For precision jointing and inlaying tasks.
QUICK RELEASE PLUNGE LOCK – For fast and controlled plunge routing.
QUICK RELEASE BASES – Cam locks grip the motor body to ensure a secure lock and fast release between base swaps.
FINE HEIGHT ADJUSTMENT PLUNGE BASE – Micro- adjuster for fine tuning cutting depth for maximum precision.
3 POSITION ROTATING TURRET – Allows cutter depths to be quickly and accurately set and altered, ideal when making multiple passes.
TWIN LED LIGHT – Built in LED illuminates the work area for finer control and accuracy when working to set positions.
RACK AND PINION FIXED BASE – Allows fine, controlled adjustments with fast cam lock, ideal for fixed settings on edge work such as roundovers, chamfers and quirked moulds.
EXTENDED TRIM BASE – Elongated base plate for controlled offset pressure to prevent tipping when working edge moulds and traversing corners.
ALUMINIUM BASE CONSTRUCTION – High Quality aluminium construction for durable, stable and accurate performance.
ERGONOMIC PLUNGE HANDLES – Forward facing oval grips for comfortable wrist positioning and easy access to the plunge lever.
SPINDLE LOCK – Allows fast cutter swaps with a single spanner.
SAFETY ON/OFF SWITCH – Safety switch locks the router to prevent accidental operation.
DUST KIT – Extraction adapter kit to help capture harmful dust particles.
SIDE FENCES – For grooving and moulding in from an edge.
16mm GUIDE BUSH – Allows the router to be used with hinge jigs straight out of the box.
TREND TOOL CONNECTION – Takes all Trend 18V Li Ion batteries.
18v 1/4" Router Kit (Battery & Charger 240V): T18S/R14K1
18v 1/4" Router Kit (2 x Battery & Charger 240V): T18S/R14K2
18v 1/4" Palm Router (Bare): T18S/R14KB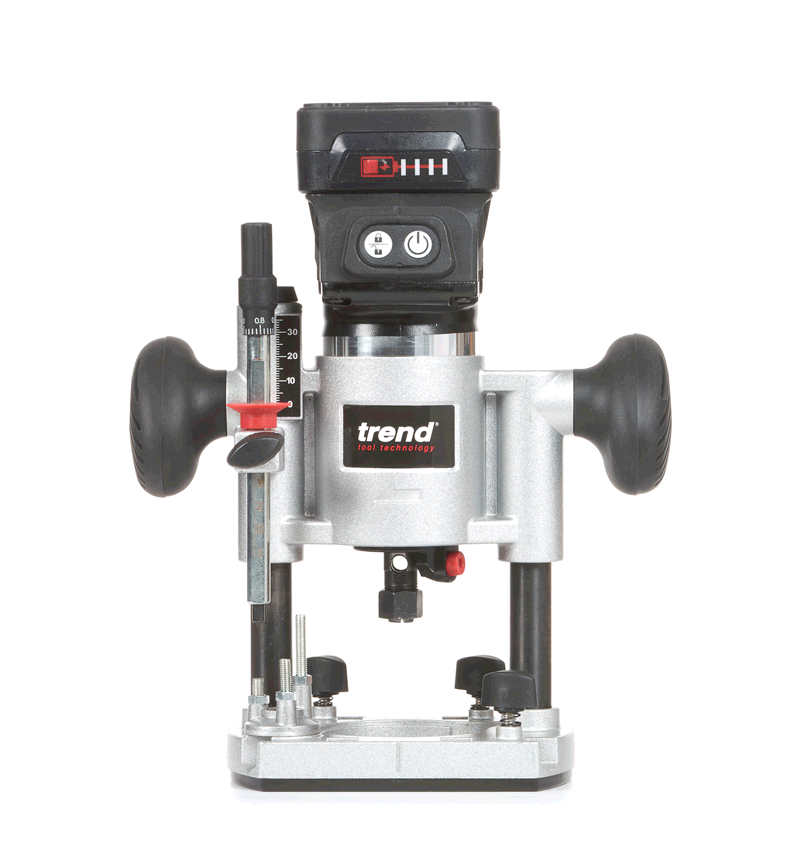 Click below to find out which dealers are participating in the Cordless Router Kit promotion

---
Accessories for your product
RS/JIG - ROUTER SURFACING JIG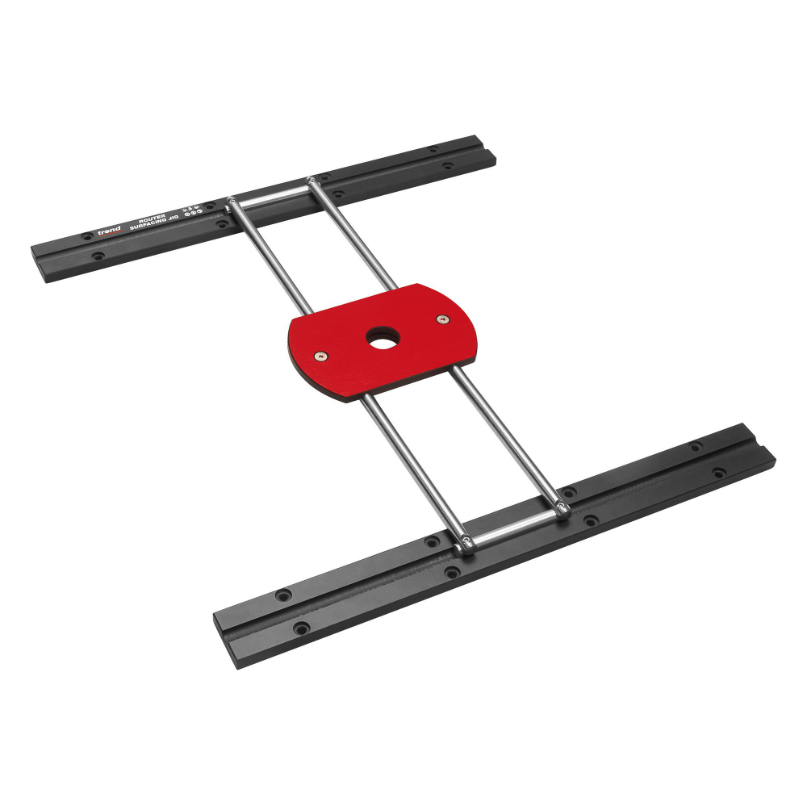 KWJ900P - MULTI-MATERIAL WORKTOP JIG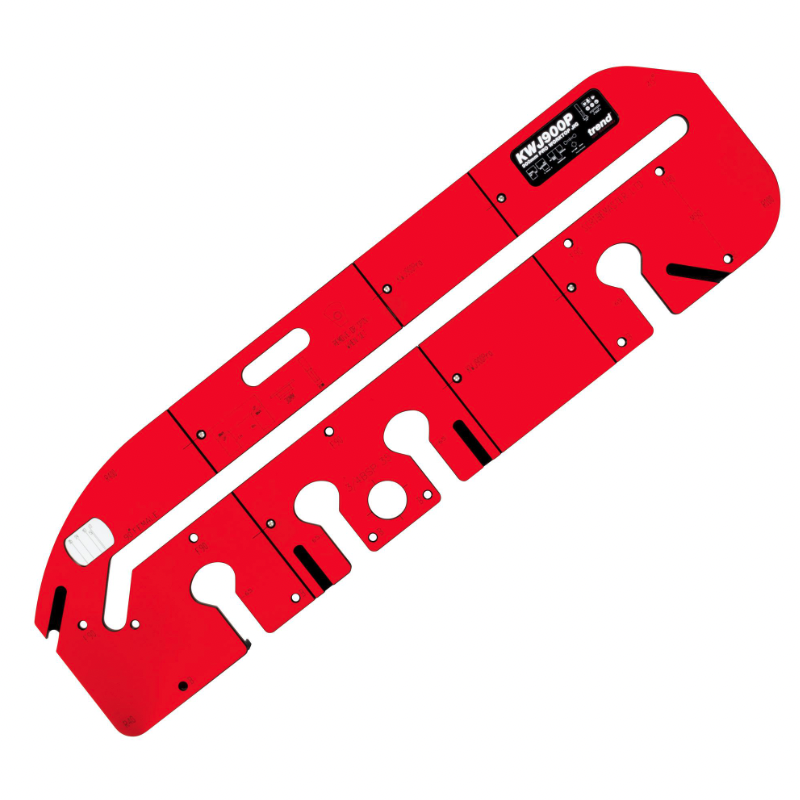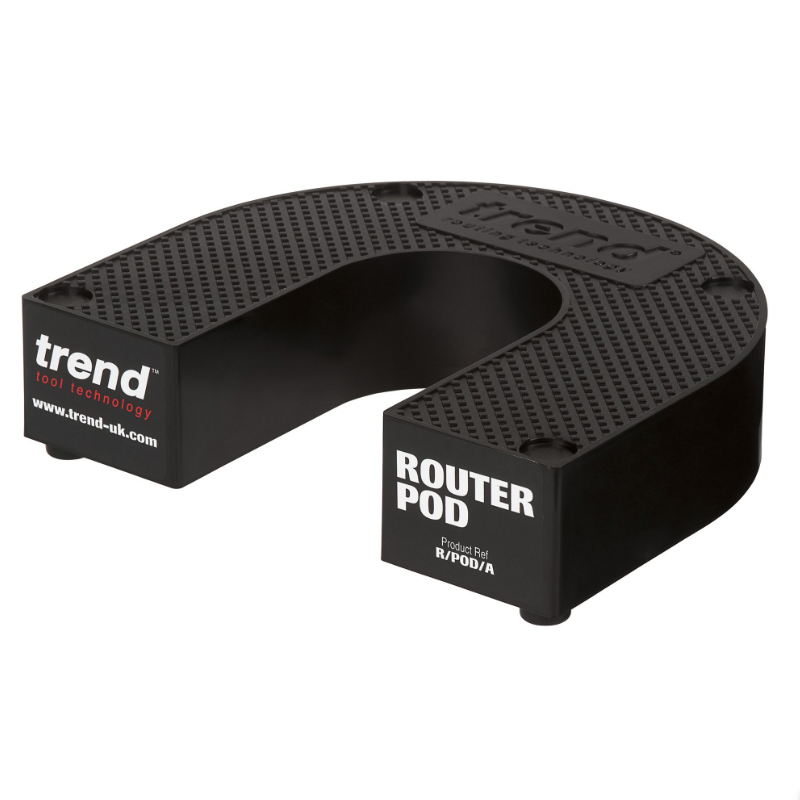 ---
Related Products
---
Click below to see the rest of the Trend cordless range:

Explore the Trend Router Range