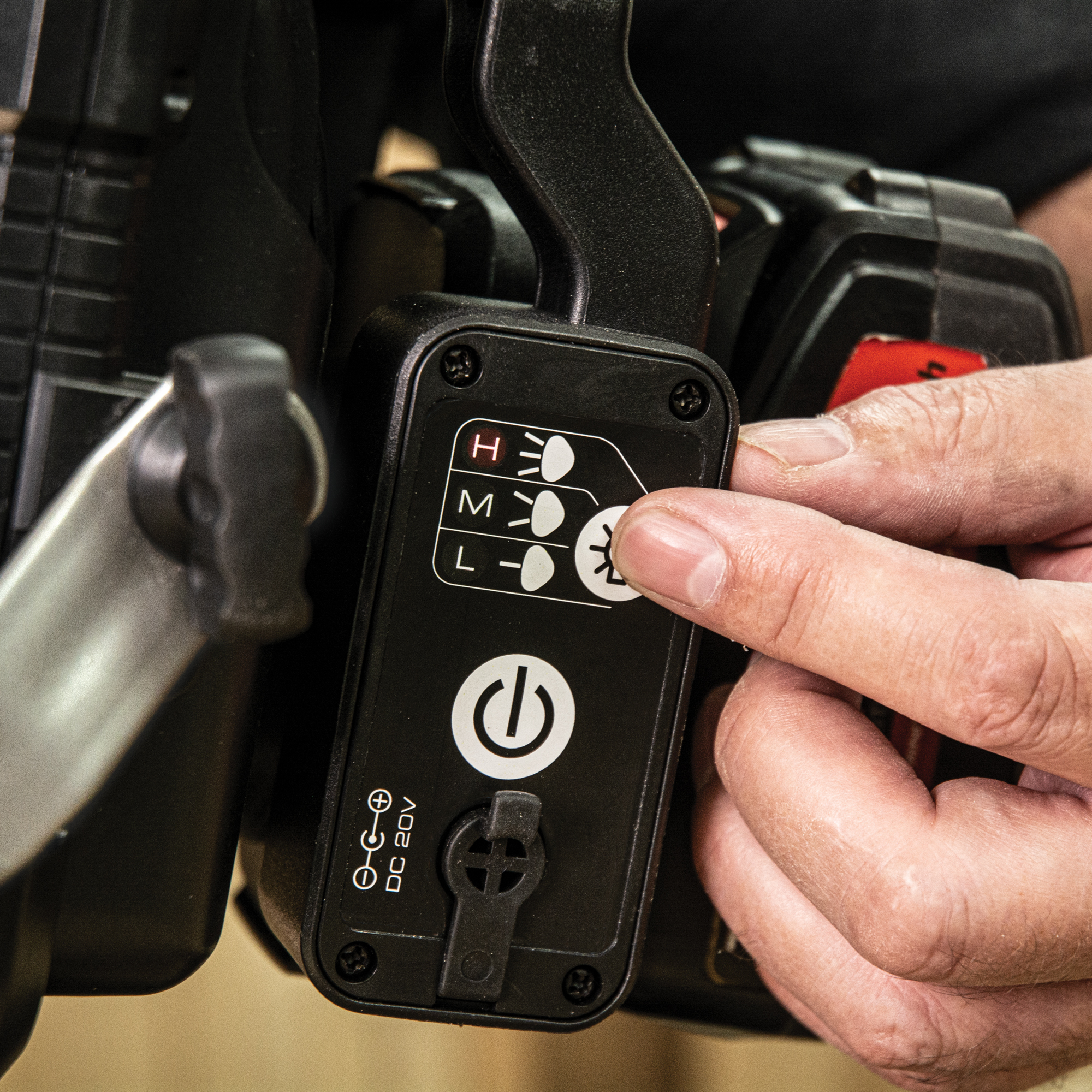 3 Switchable lighting levels for increased safety and user friendliness to provide the perfect light setting for each task.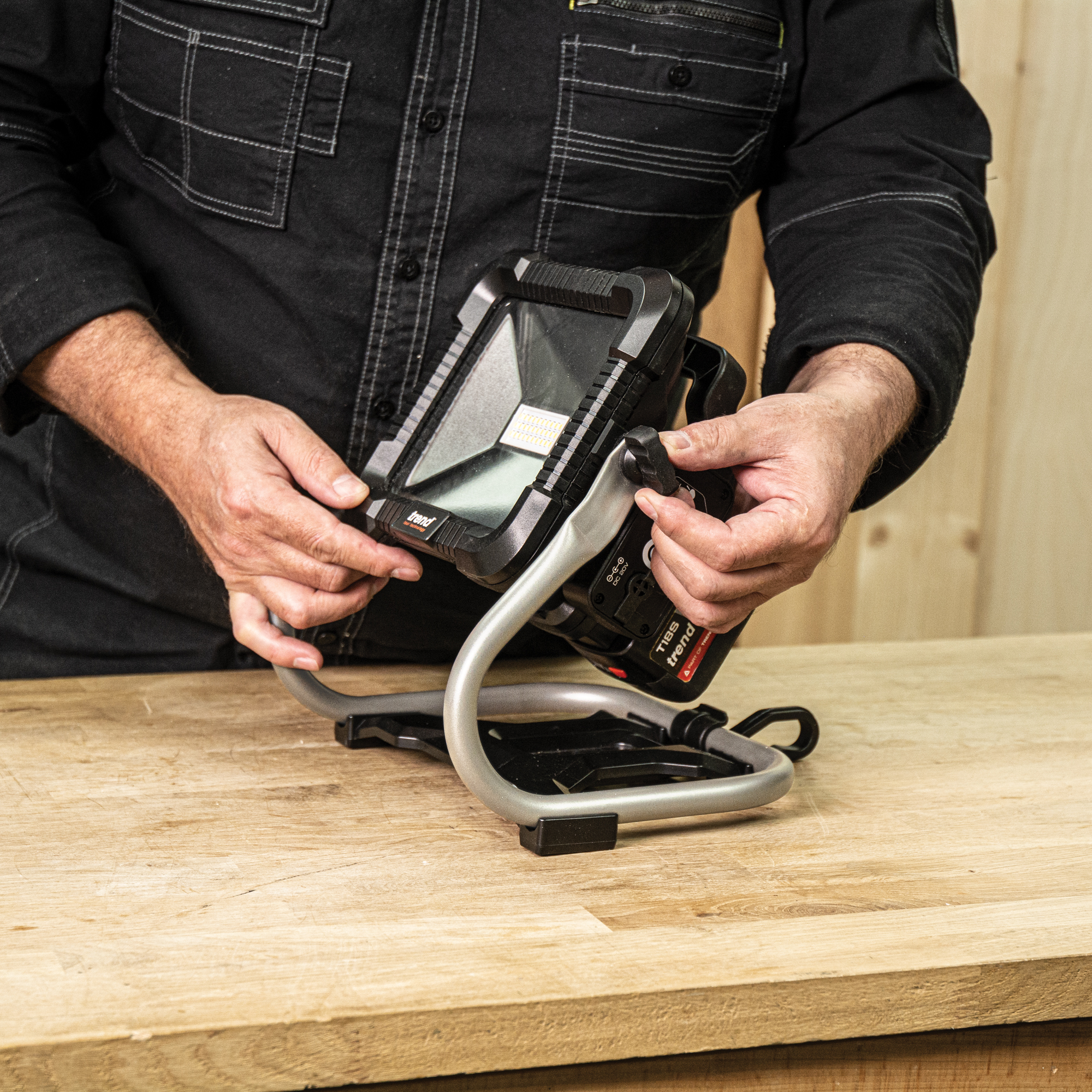 360 degree rotating light to direct and alter the illumination position without having to move the complete unit.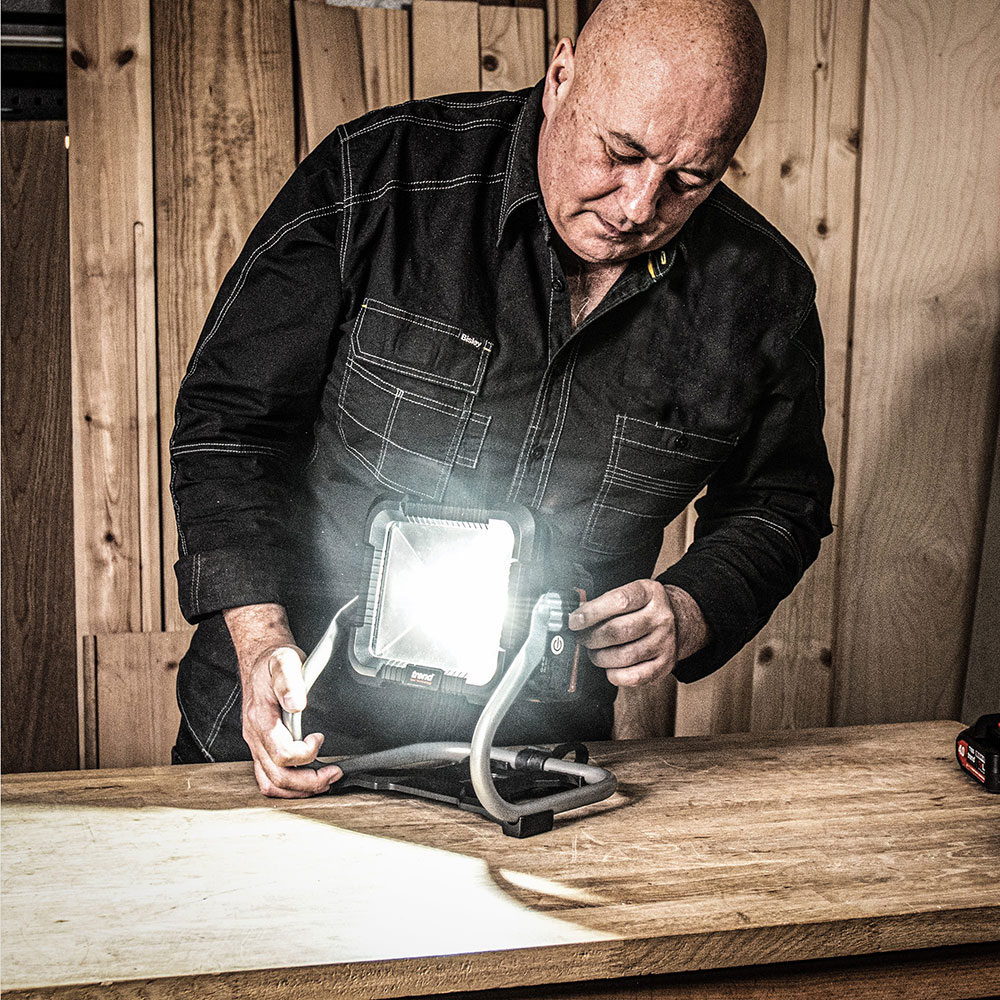 Day long light from a single charge, 10 hours at 10Watts of 5Ah Battery.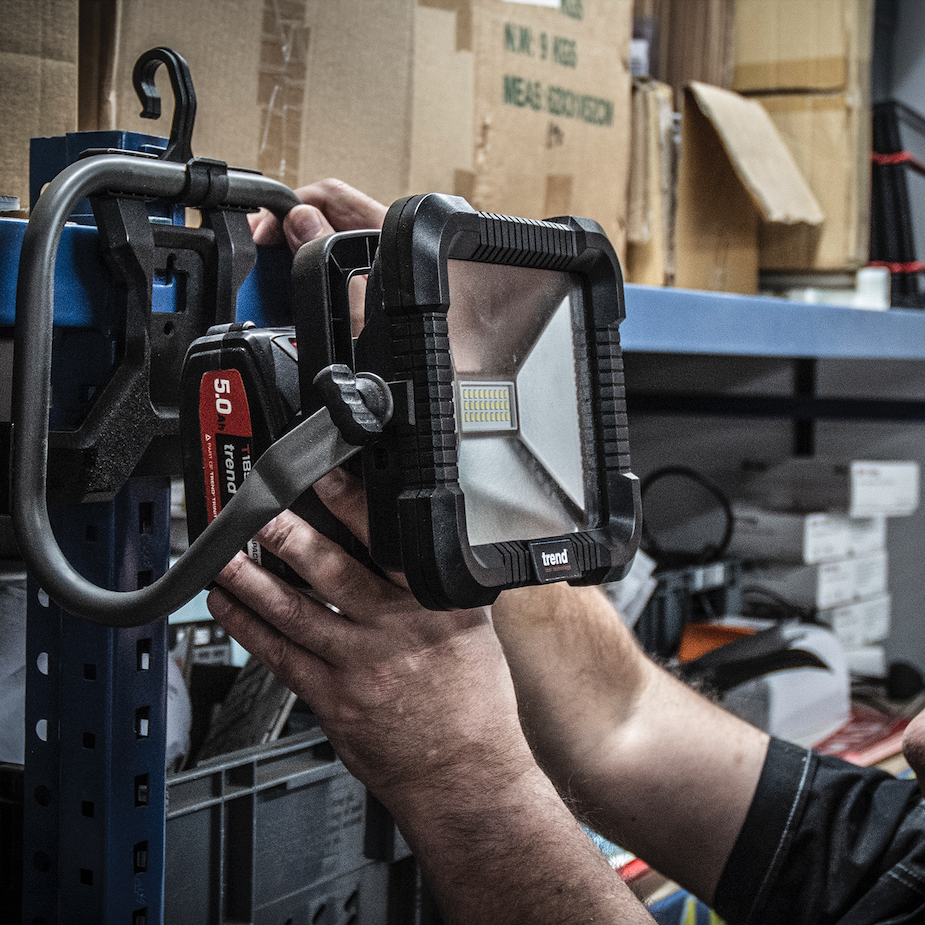 Hanging hook and tripod options increases the way the light can be positioned and directed for maximum flexibility.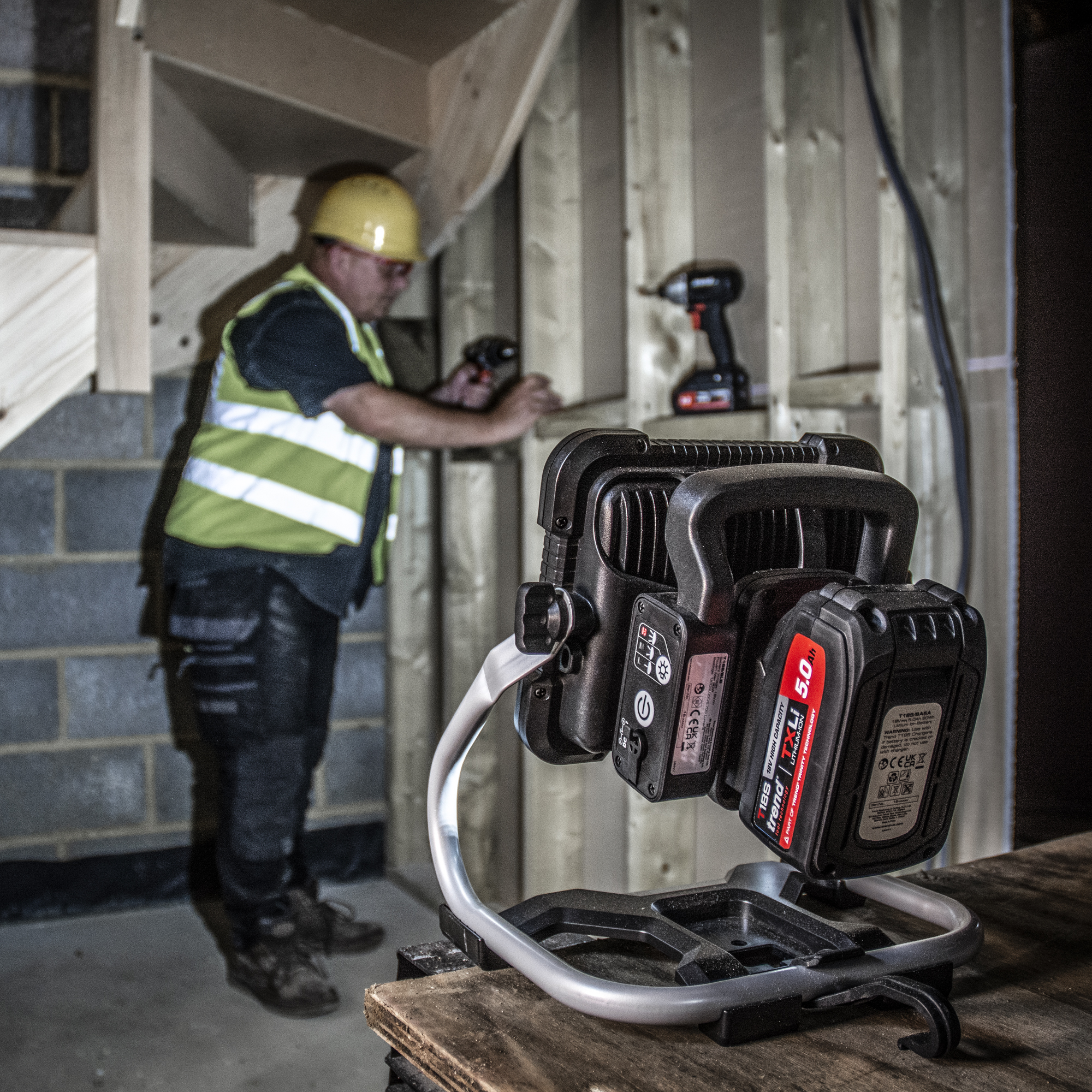 Non marring plastic feet protect surfaces and provides sure footing to prevent slipping on uneven surfaces.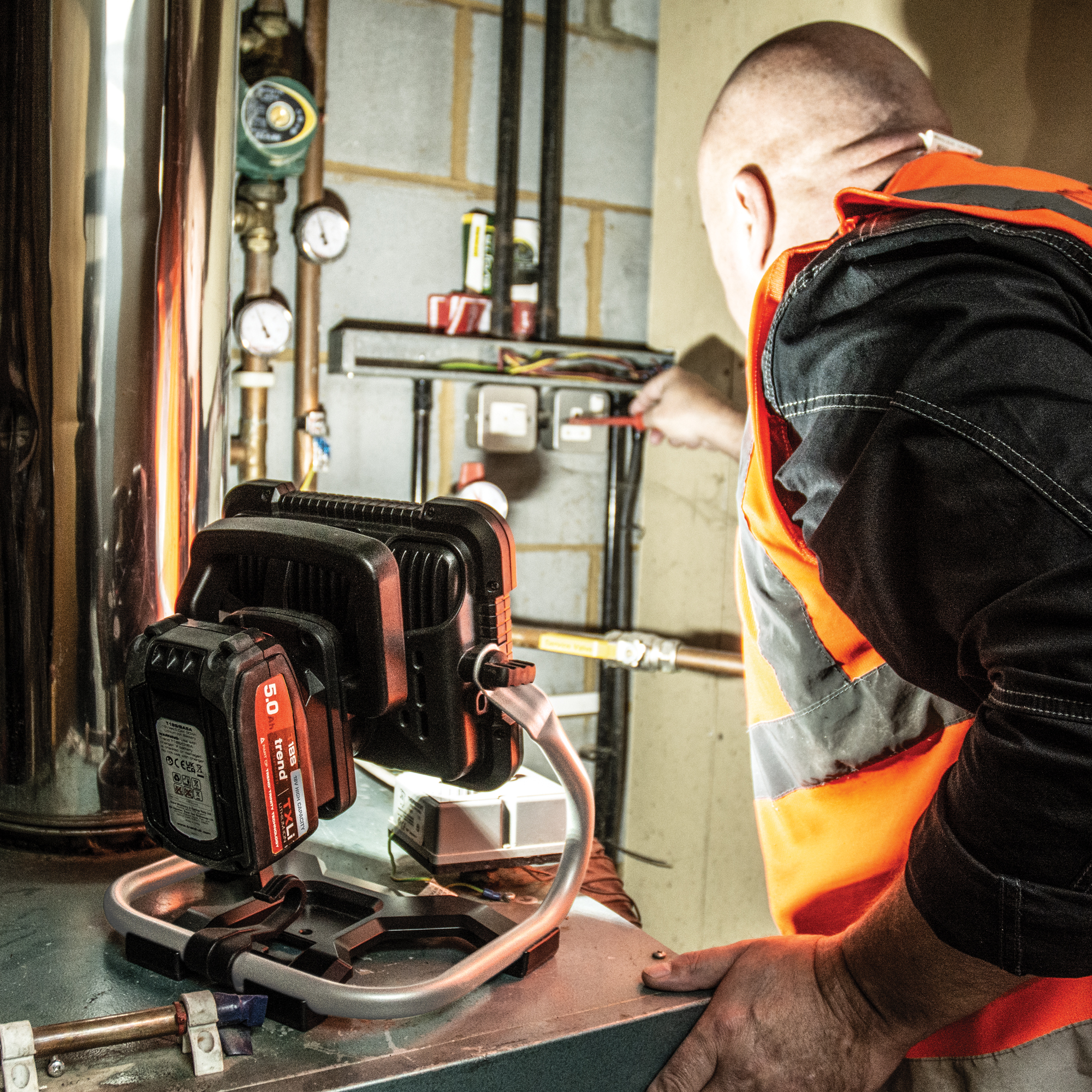 Mains power adapter allows dual power supply options to preserve battery life when needed.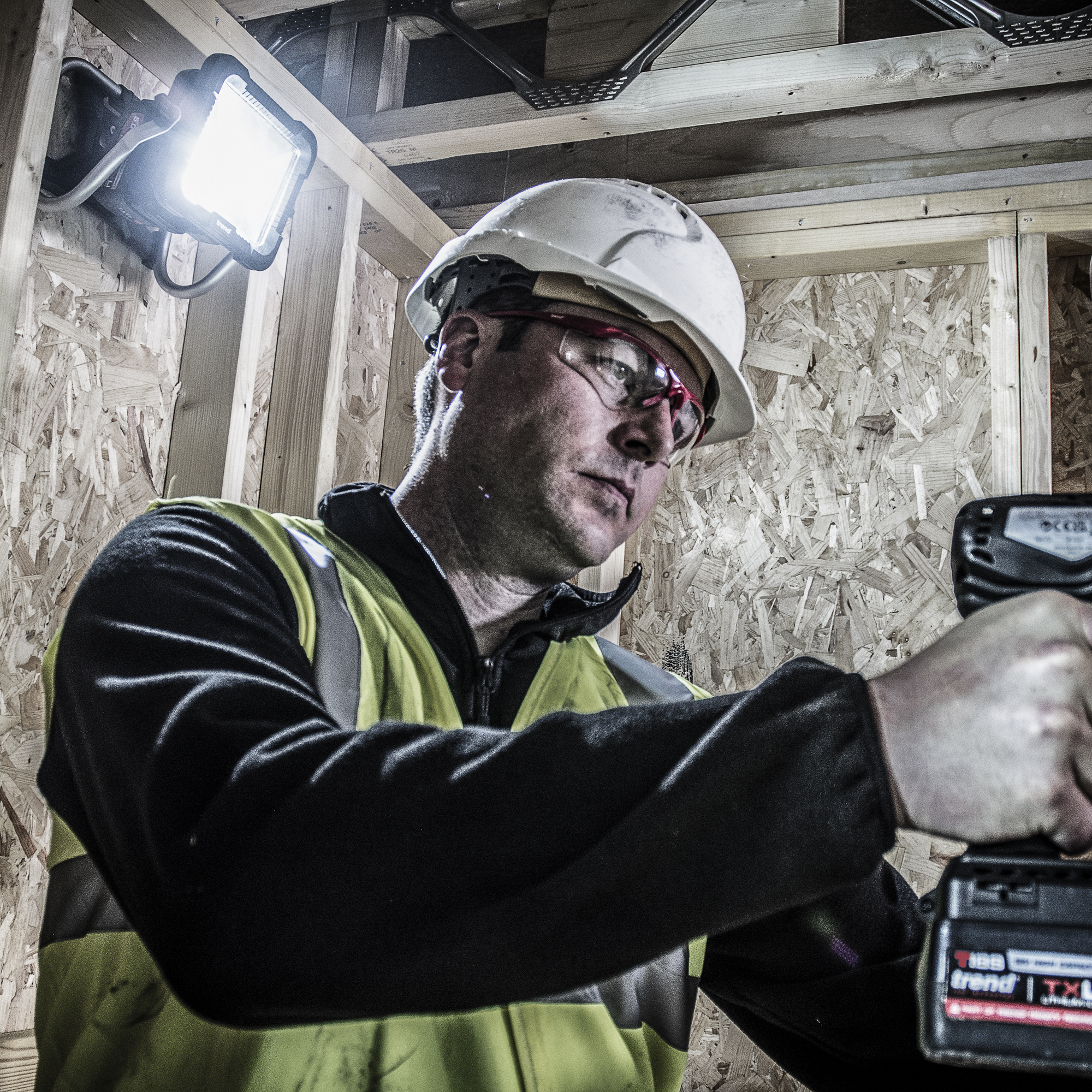 Screw mount allows user to fix the light to surfaces above head head for area lighting.
3 LIGHT LEVELS – User can tailor brightness to suit runtime and light output required.
10W, 20, & 30W SETTINGS – Low, Medium and High light levels equivalent to 1100, 2000 and 2700 Lumens.
EXCEPTIONAL RUNTIME – Up to 10 hours of continuous lighting for all day runtime.
360 DEGREE ROTATION - To reposition the beam and project the light effectively.
TRIPOD MOUNT – Light can be placed on a standard tripod for extra lighting options and positioning.
HOOK MOUNT – Additional positioning options to direct the beam.
RUBBER STAND – Heavy rubber feet protect against scratching of surfaces and prevent slipping.
CARRY HANDLE – Built in handle for easy transport to and from the workplace.
WEATHERPROOF DESIGN – For external use and in wet conditions.
TREND TOOL CONNECTION – Takes all Trend 18V Li Ion batteries.
18V LED Site Light 20W (bare): T18S/SLB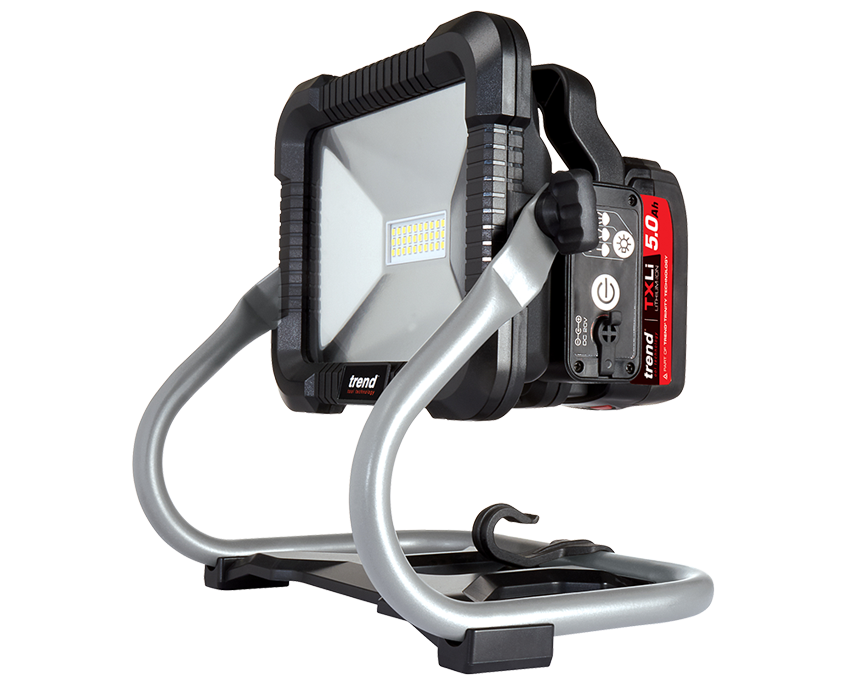 ---
Related Products
Click below to see the rest of the Trend cordless range: