´M´ Class Certified Professional 800W Site Vac
Compact, lightweight high efficiency 'Professional Certified' dust extractor with 'M' Class rating for controlling and capturing hazardous dusts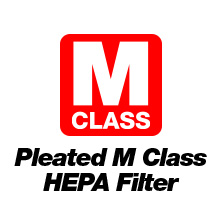 Essential for effective control of fine, microscopic hazardous dust. Captures 99.9% of dust particles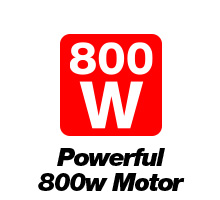 Professional Certified Powerful 800 watt site vac/dry pick up dust extractor
Manual shake down filter button keeps the filter efficient and free from dust build up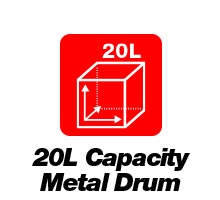 Site tough drum for durability & 15.3 litre capacity microfibre dust collection bag
Register your product for an extended warranty (UK & Eire Only)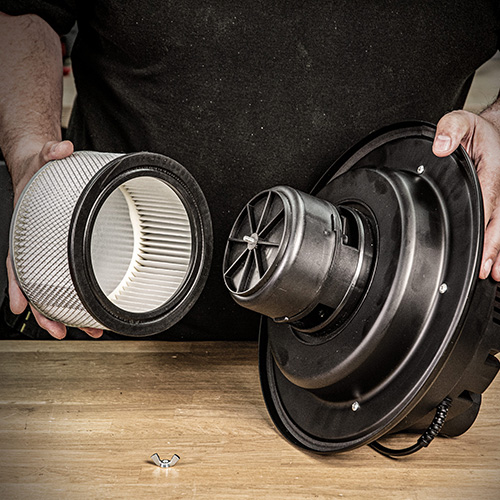 The M Class HEPA Filter fits directly over the fan housing for easy access and changeover.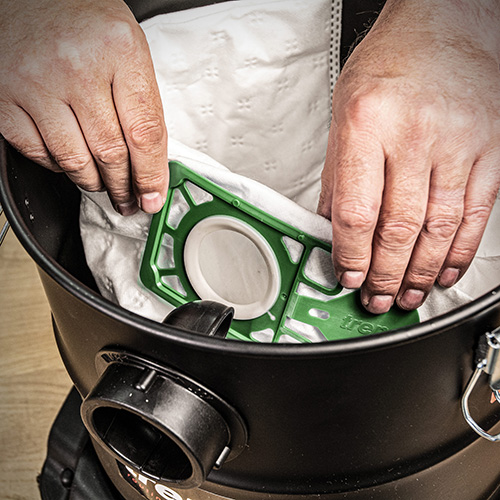 Bigger dust particles and debris is captured by the large microfibre collection bag.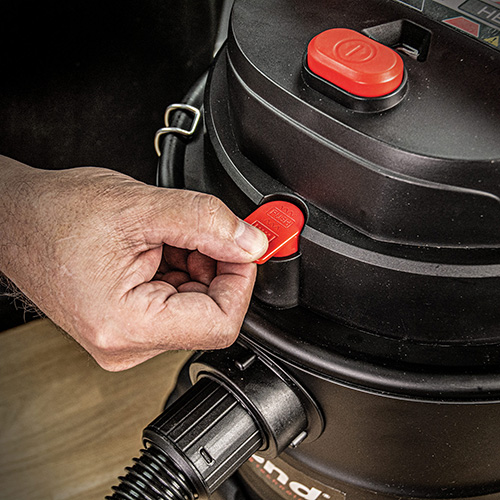 The filter is cleaned manually using this simple 'push/pull' switch.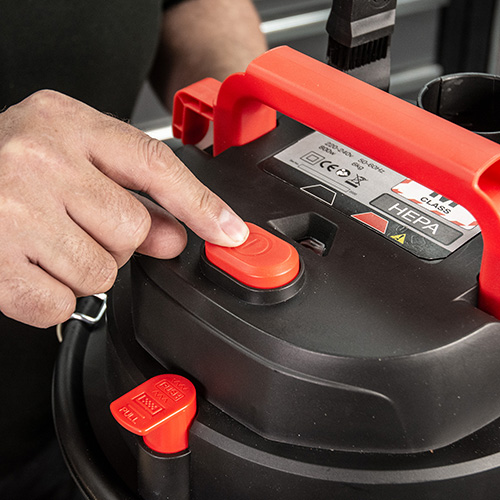 Power is easily accessible with the large top mounted button.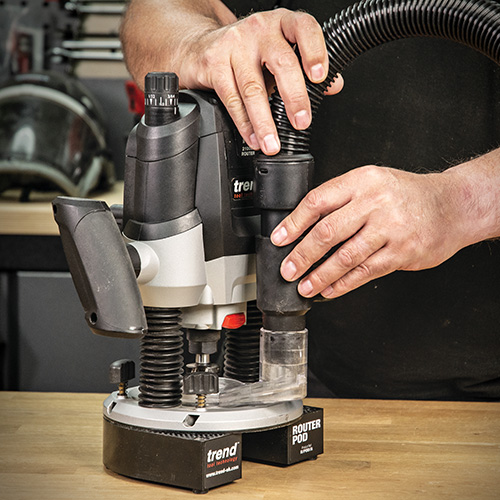 A flexible tapered hose adaptor is supplied to fit into power tool dust ports.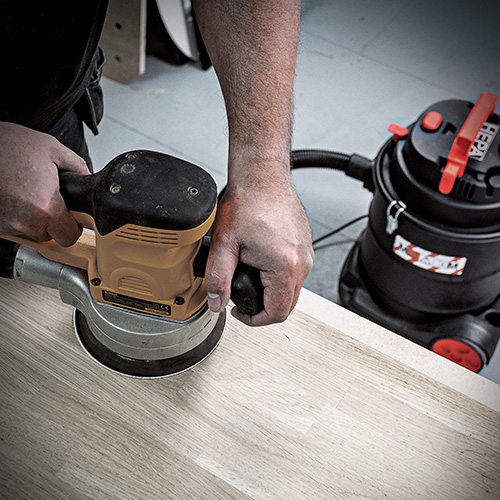 The T32 is ideal for fine dust control such as sanding hardwoods.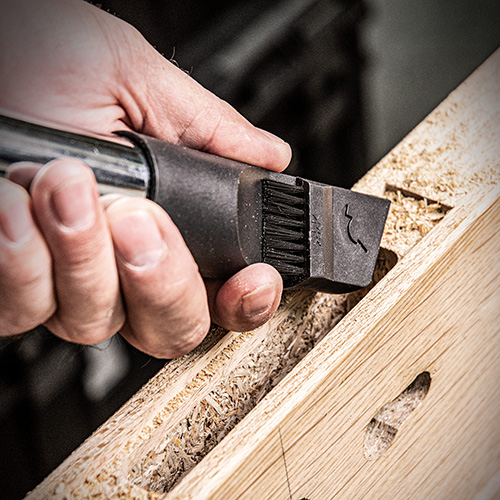 A set of tools are supplied for different dust and debris removal applications.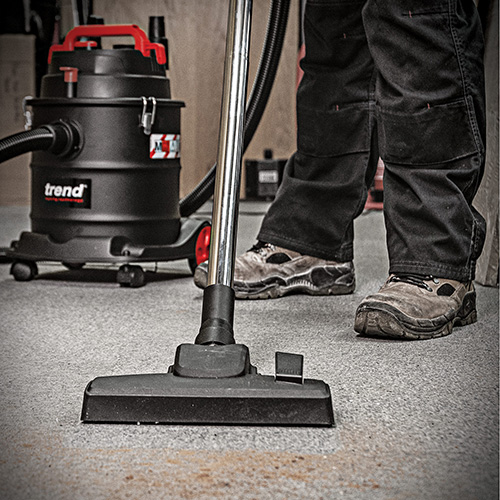 The floor cleaning head is ideal for general dust management around the workshop.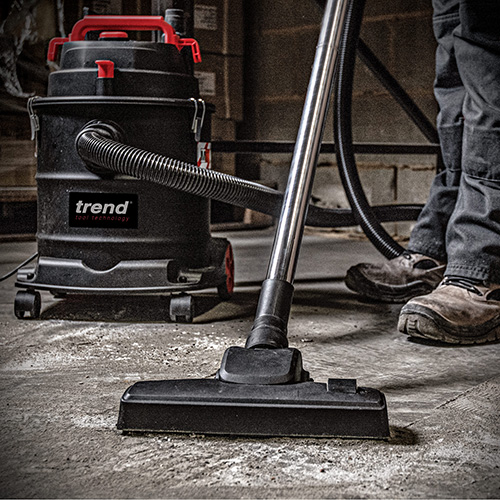 For industrial and site work, harmful stone and masonry dust can be controlled effectively.
HEPA filter system with 99.9% efficiency, features a filter shaker to clean the filter and maintain maximum filter efficiency.
Ideal for on-site use, the T32 M Class rated dust extractor meets the legal requirement set by HSE.
Dust class category M rated to EN60335-2-69, for dust with workplace limit values > 0.1 mg/m3.
Professional Certified: Meets standard 2006/42/EC.
20 litre capacity steel container and 15.3 litre bag
capacity with dust full indicator.
Base includes wheels/castors for easy manoeuvring.
Long 3 metre x 39mm outside diameter flexible hose for long reach and 5 metre long power cable with onboard storage.
Includes micro filter bag, floor cleaning kit, combined crevice & brush tool and power tool adaptor.