---
What is TBC?
Trend Base Configuration (TBC) features 3 screw holes for easy, direct mounting of Trend and other compatible routers.
A standardised fixing pattern of holes that allows routers to be attached to a range of compatible tables, jigs and accessories.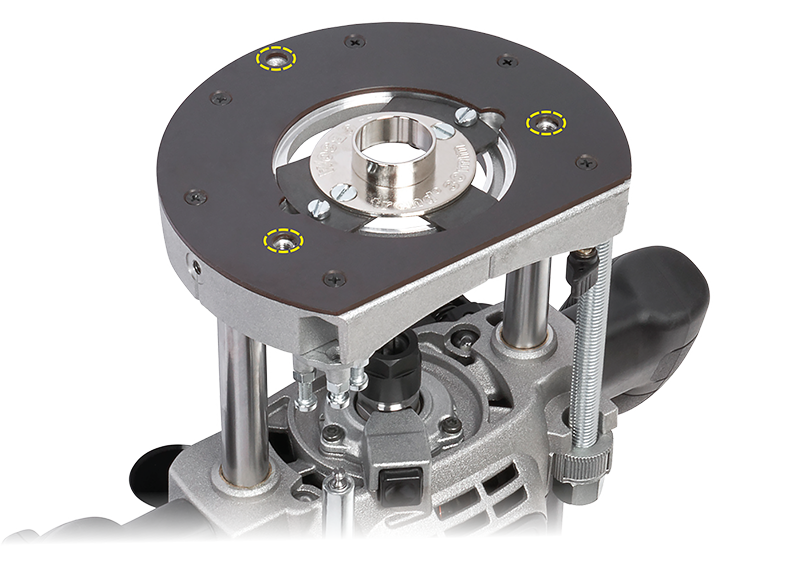 See below a few examples of how TBC is used in application.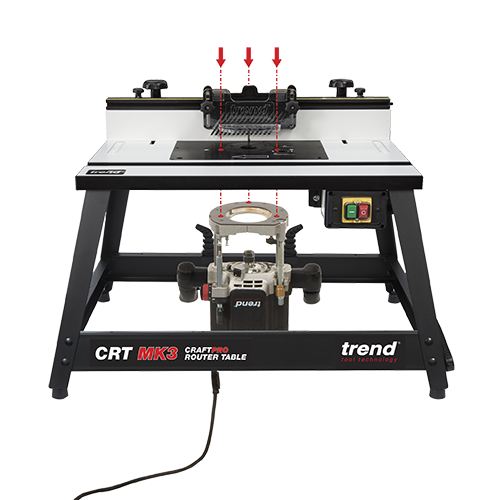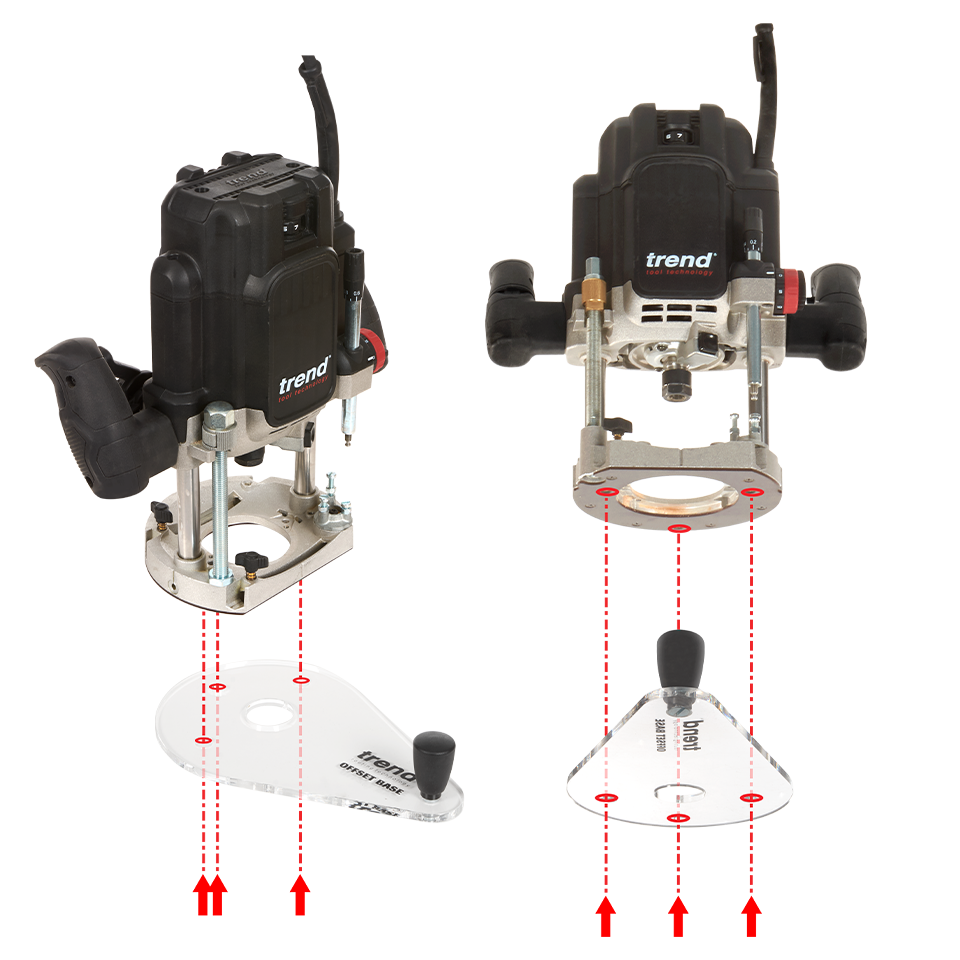 What does this mean?
A number of routers have the facility to bolt on sub-bases, however, these may need to be specially drilled. These fixing points can also be used for mounting the router onto jigs and router tables.
All Trend routers use the TBC (Trend Base Configuration), which provides a common format fixing point for routing jigs and tables. The TBC standard logo appears on the applicable Trend product packaging.
By choosing a router with a TBC base there is no issue with compatibility with the wide selection of Trend routing jigs and accessories.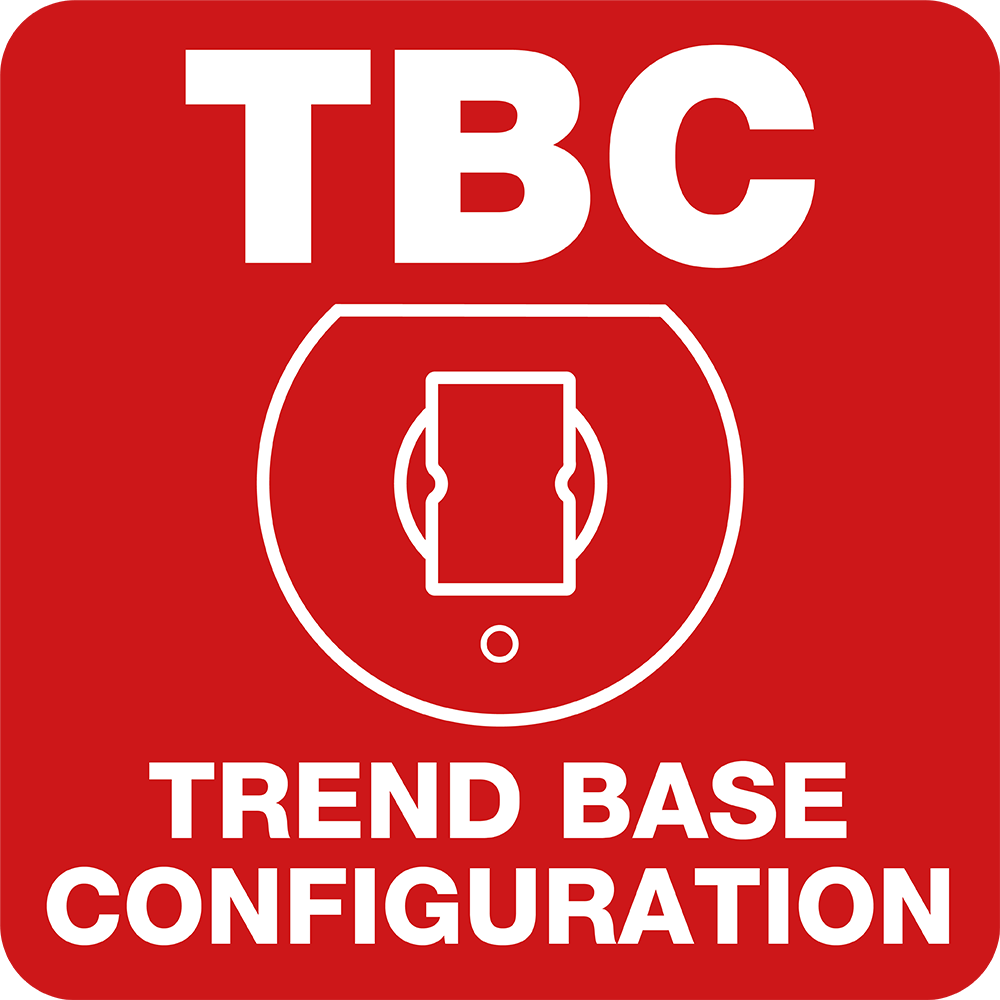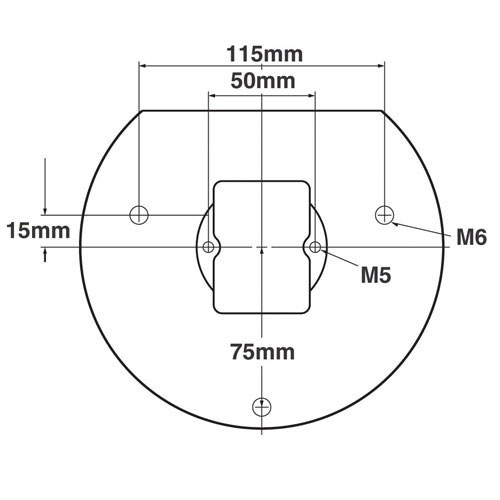 Dimensions
The guide bush recess should fit a guide bush 60mm in diameter with two 5mm countersunk holes at 50mm centre to centre. The thickness of the guide bush plate should be a maximum of 2mm and the spigot projection a minimum of 6mm.

Router table fixing positions should have either 2 or 3 M6 fixing points. The 3rd apex hole need only be used for larger heavy-duty routers.
Dimensions for these tapped holes are as shown.
---
TBC History
There are many routers on the market and a multitude of accessories designed to fit them. Unfortunately, a number of different fixing hole positions have evolved, both for the guide bush and for securing the router base to a table or jig. One particular format often referred to as the Trend/Elu configuration emerged as the ´defacto´ standard, and was adopted by other manufacturers in the early days, notably on some Bosch and DeWalt routers. This was later defined as the TBC standard and a TBC logo was then used to identify routers' jigs and accessories that conformed to this standard.
The TBC router base fixing format originally was introduced on the Elu MOF 11 and MOF 31 in the early 1970s to enable these machines to be mounted in a router table and to fit various Trend accessories.
The guide bush fixing format came about when the MOF 96 was launched in 1974. Trend have developed accessories for these Elu routers over a period of 40 years and although most of their accessories will fit other makes, the primary fixtures tended to be for these machines.
When Trend later introduced their own range of routers, they naturally incorporated the TBC configuration. We recommend that router users buy routing products conforming to this standard to reduce duplication of accessories and to prevent modifications being required to the base of the router, table or jig.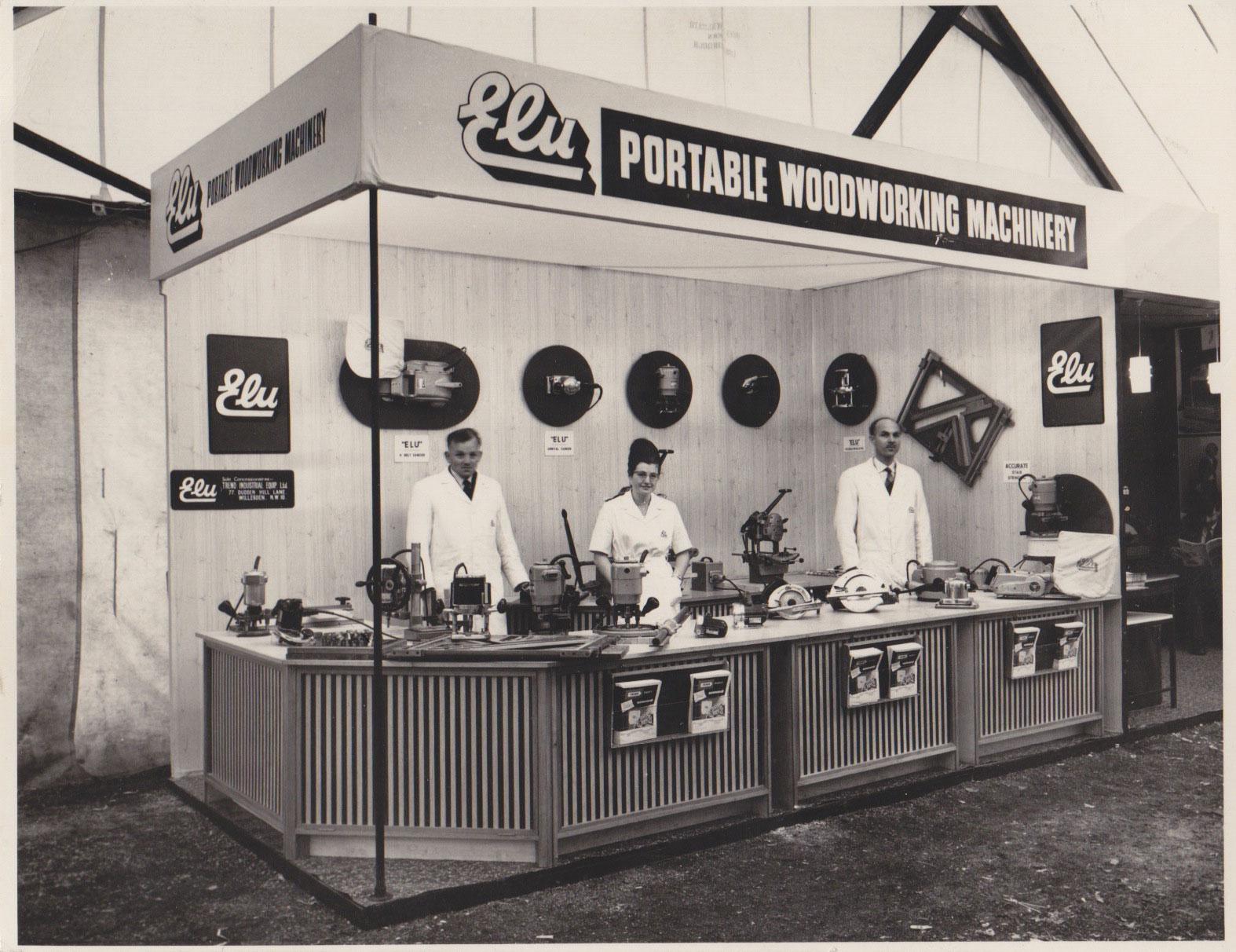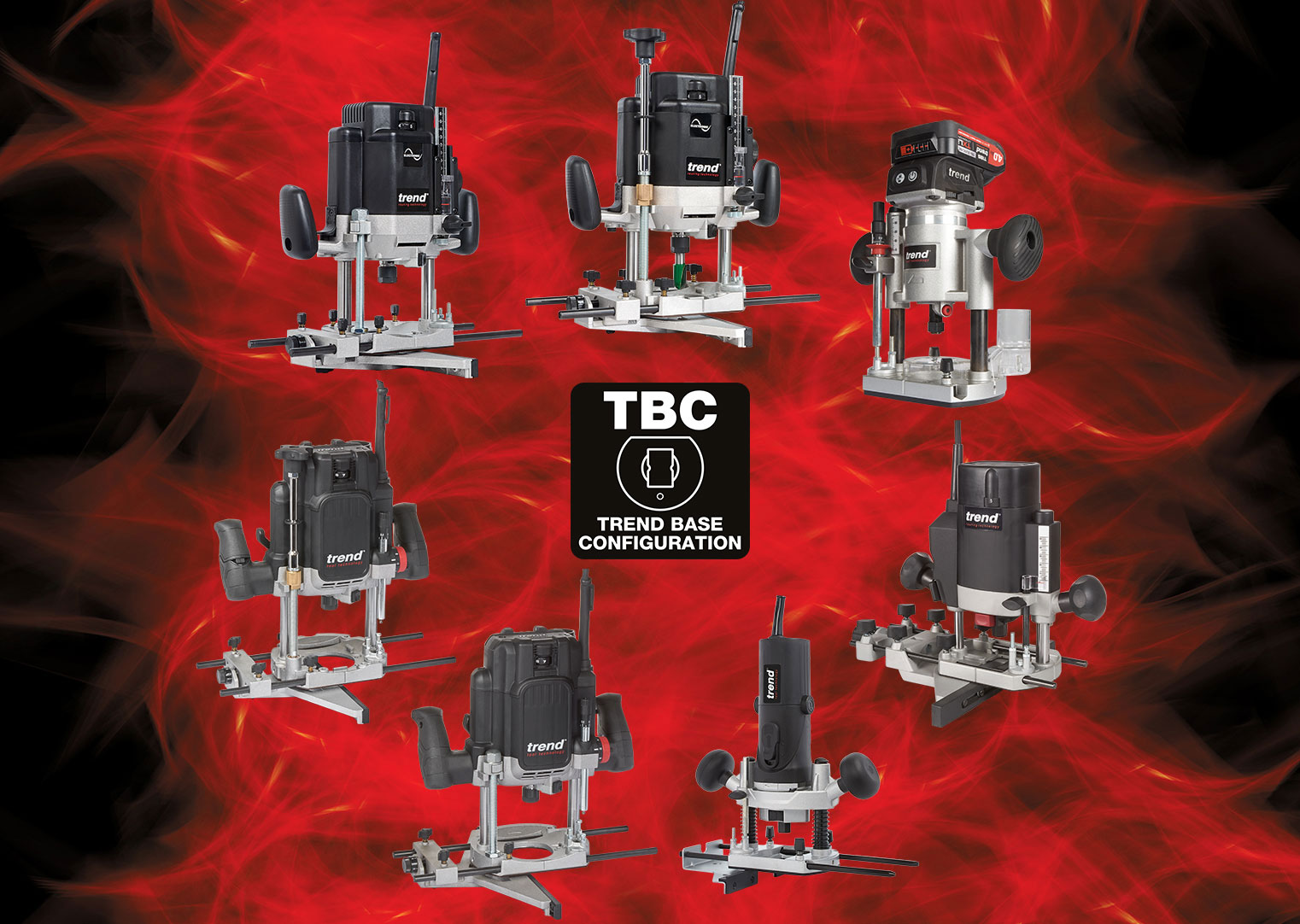 Then if a number of different makes of router are owned, only one set of guide bushes would be required. Router tables or jigs would only need one set of fixing holes. And it would become unnecessary with certain makes of router, for the router base to be modified or drilled to suit a router table or jig.

However, for router owners wishing to purchase the Trend range of guide bushes, the Unibase is available. This is pre-drilled to fit all popular makes of routers.
Which products are TBC compatible?
See below some Trend products which use the Trend Base Configuration
If you own a Trend Router, you can find out which Trend accessories are TBC compatible with your model of Router. See our compatibility page to discover more.