Compact interchangeable storage boxes for tools and accessories
Stackable with lock-together side clip connectors for easy transportation, now featuring NEW organiser modules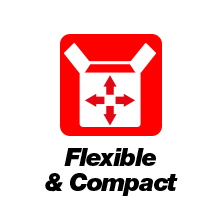 Comprehensive range of options to suit trade, professional and hobby use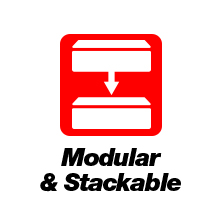 A 'Mix and Match' solution to build the perfect system to work and grow with you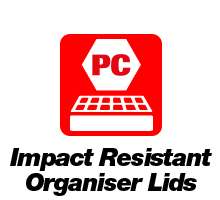 High impact polycarbonate lids and durable Polyamide side clips and latches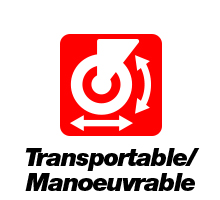 Compact design for easy transportation and manoeuvrability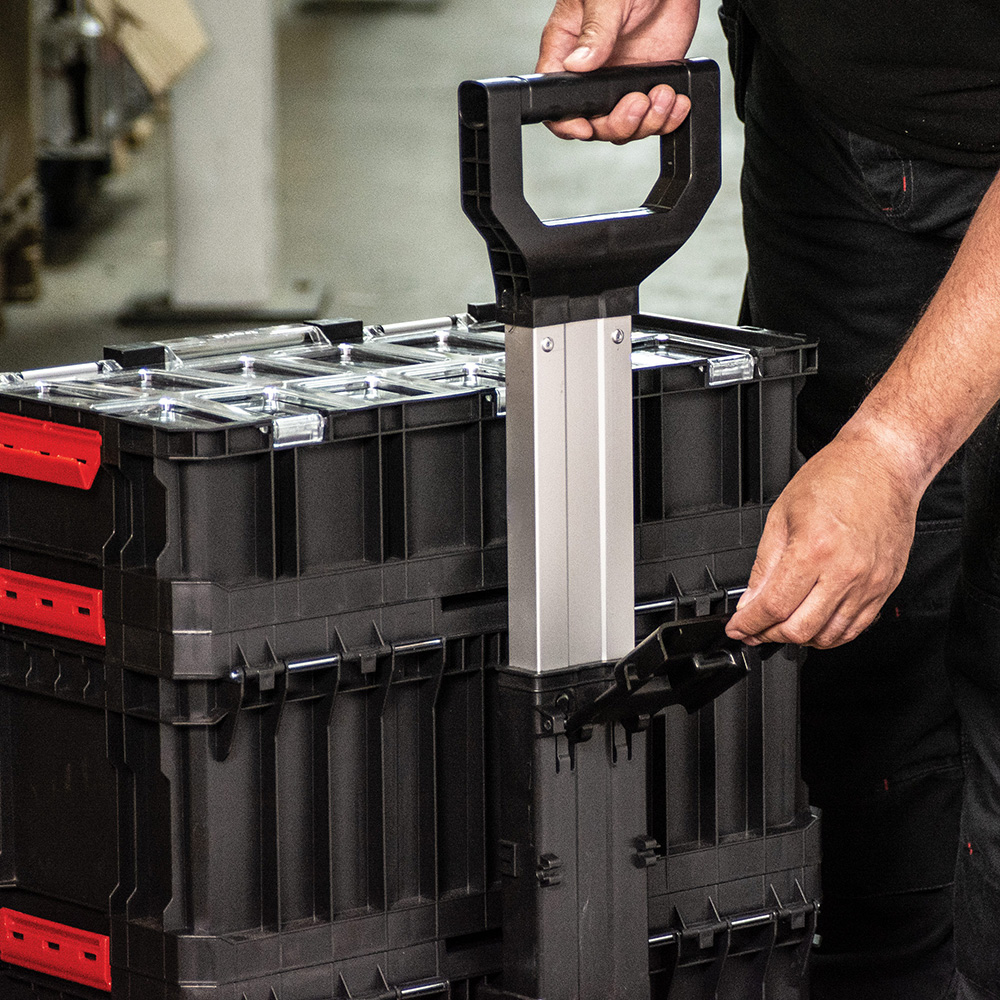 Extendable handle with locking function can be easily adjusted to suit height requirements.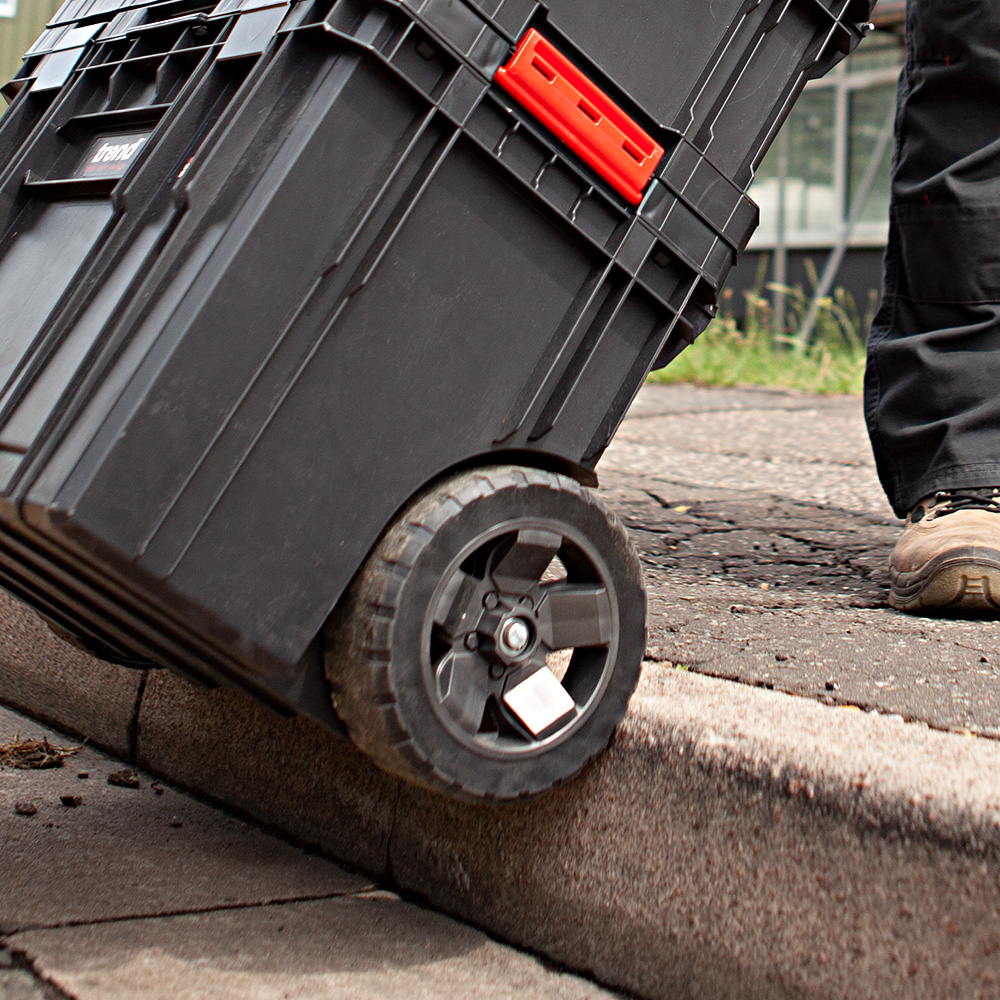 Robust cart base wheels for easy movement across different terrain.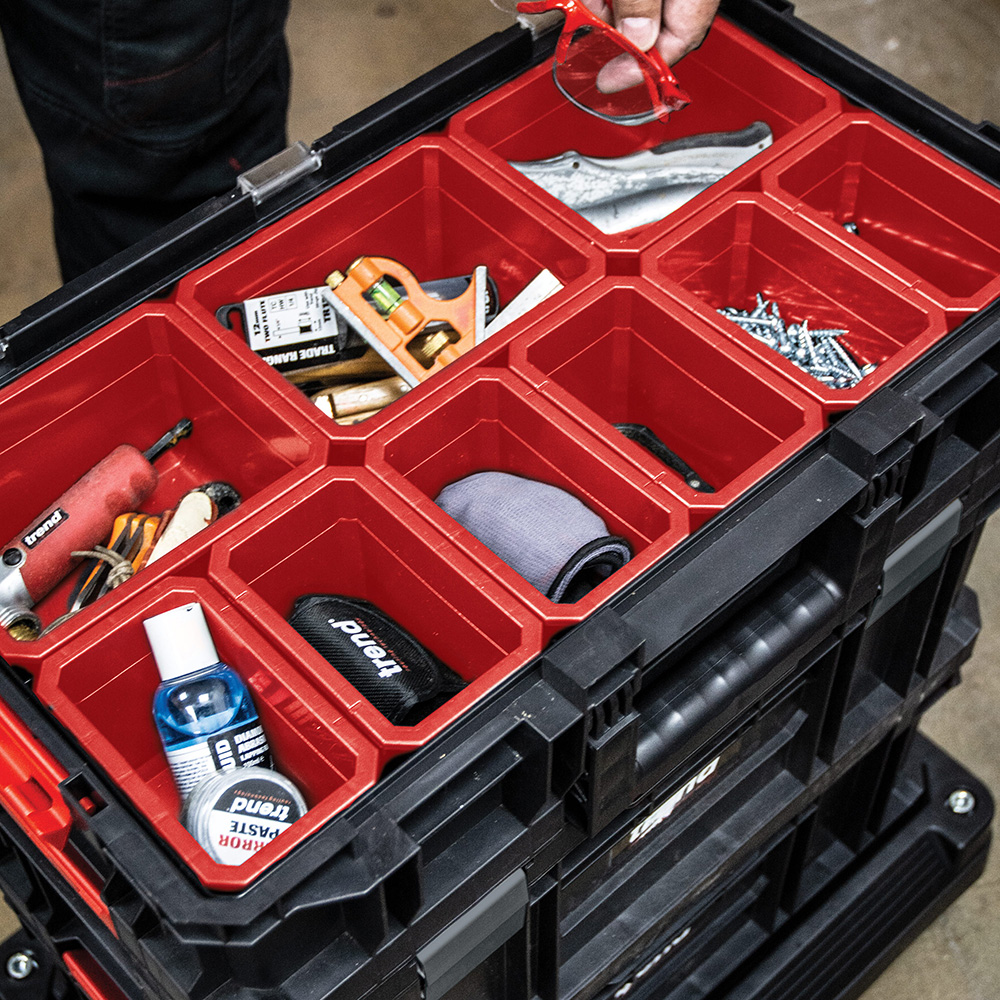 9 separate bins for storage of smaller tools, accessories or fixings.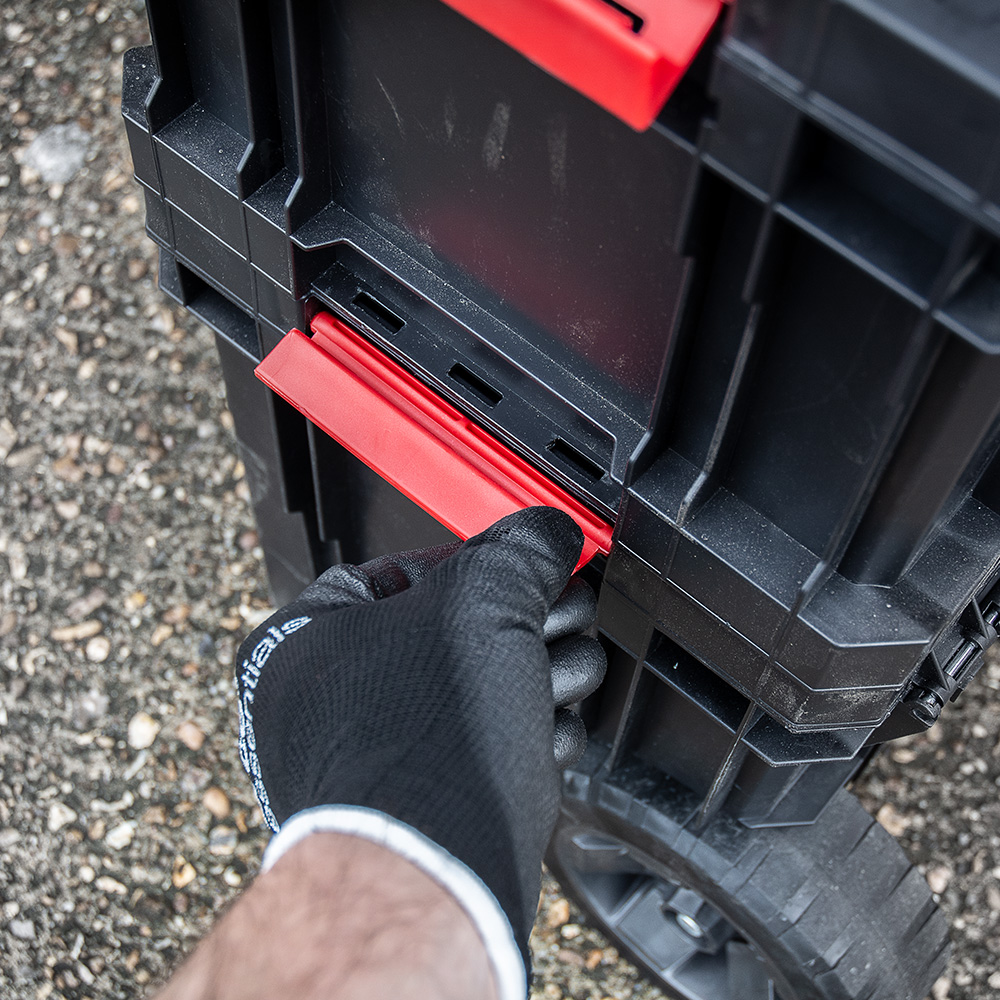 Tough polyamide latches ensure secure connection between modules when transporting.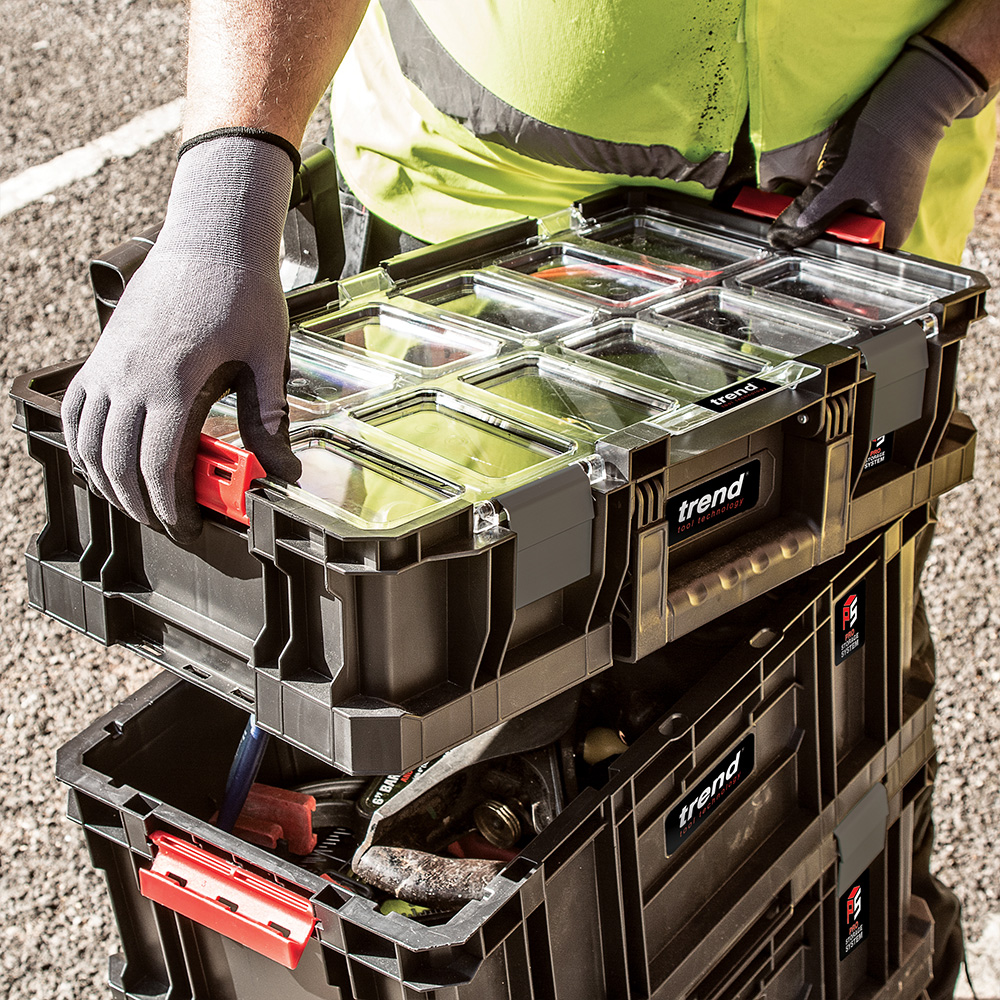 Location lugs between each module for fast, easy alignment when stacking.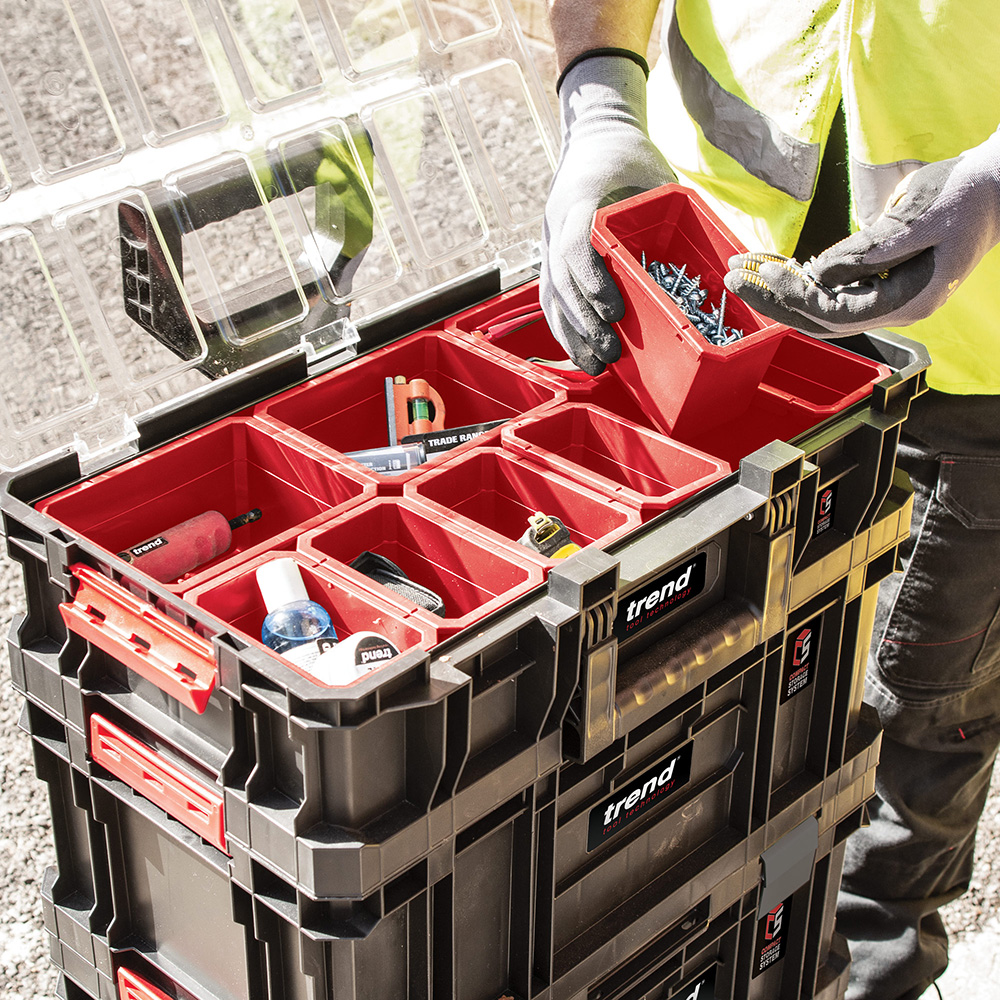 Lift-out bins to take specific parts, tools or accessories to the jobsite as needed.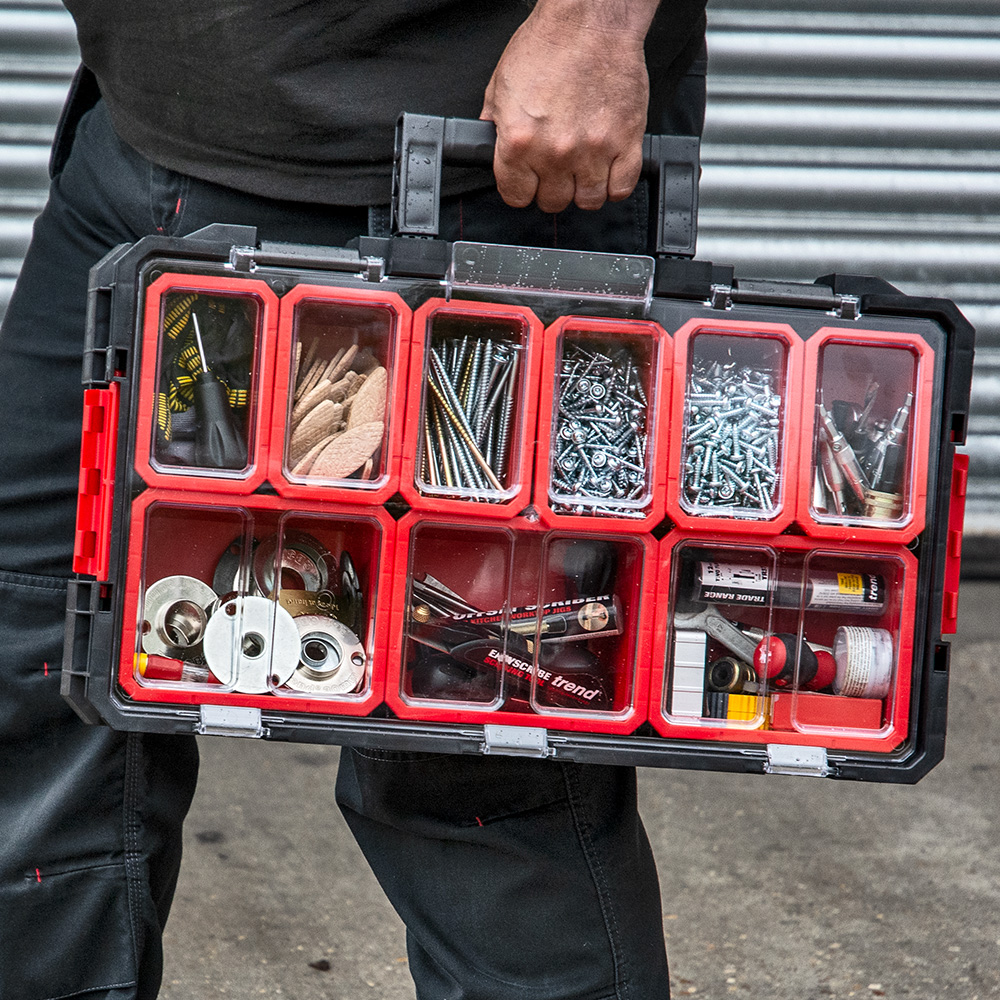 Close fitting lid design ensures all the bin contents remain in place when transporting using the handle.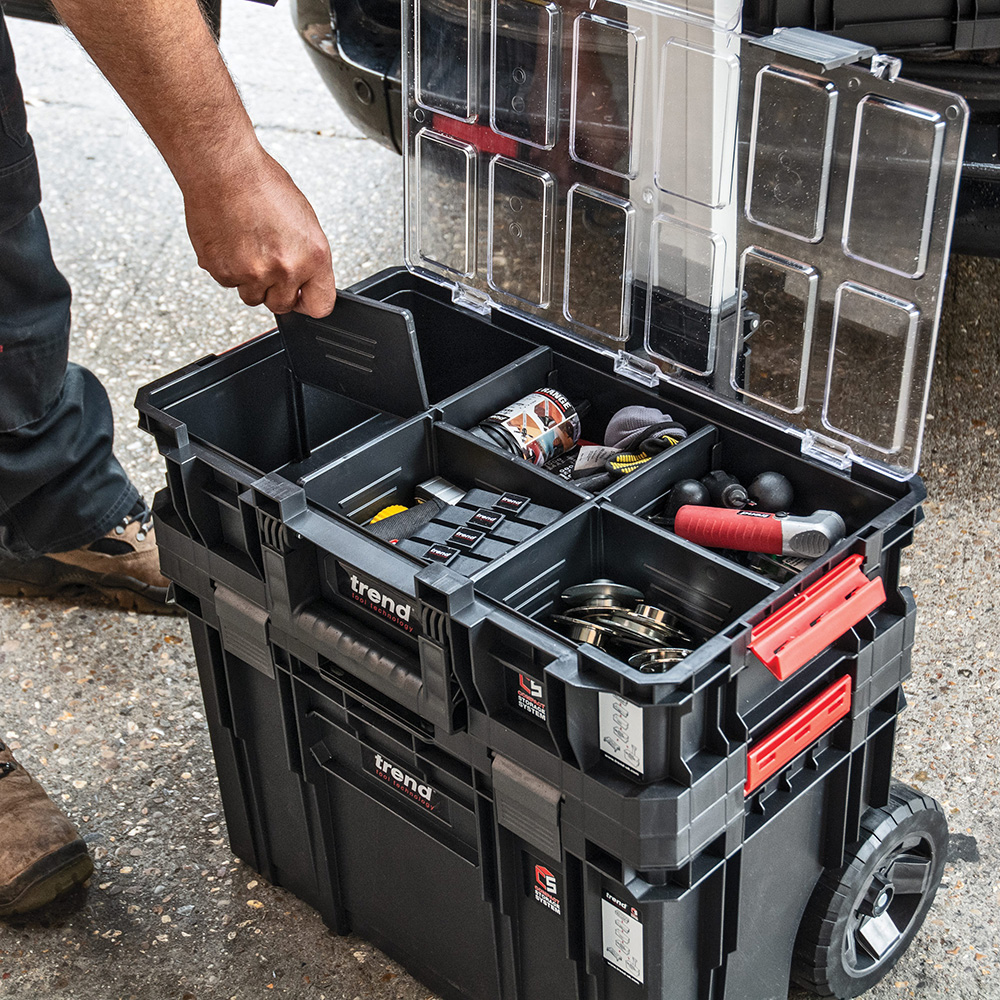 Modules with removeable dividers to adapt the storage positions as required.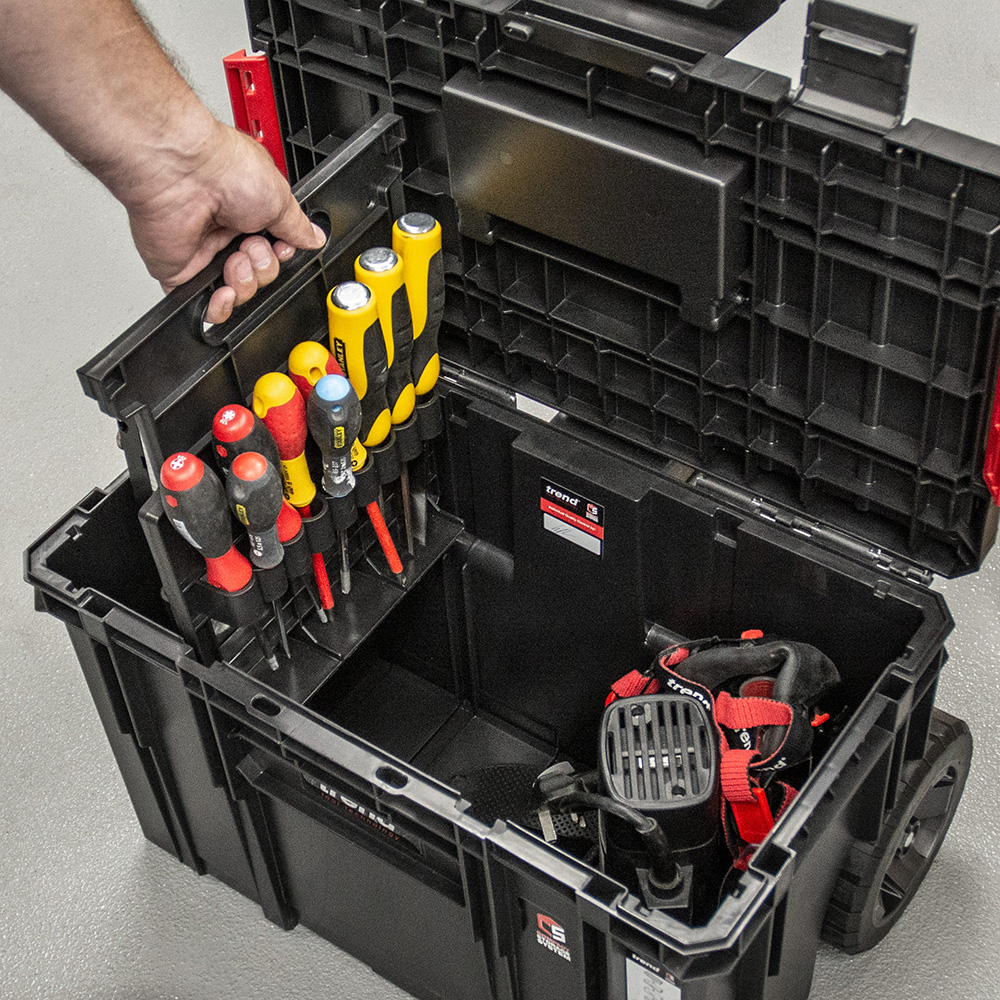 Base cart lift out tool divider for easy access and storage for screwdrivers, chisels and other tools.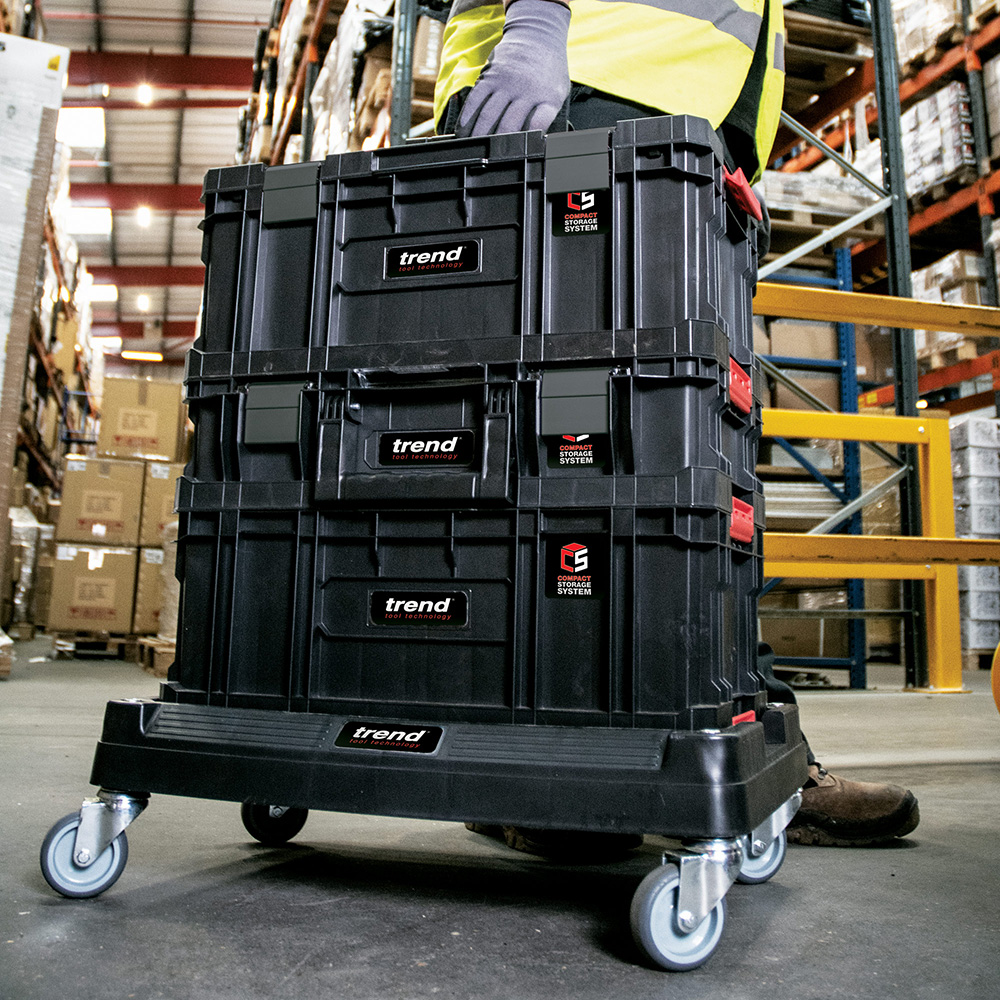 4 Wheeled platform base highly manoeuvrable design that can carry up to 100kg.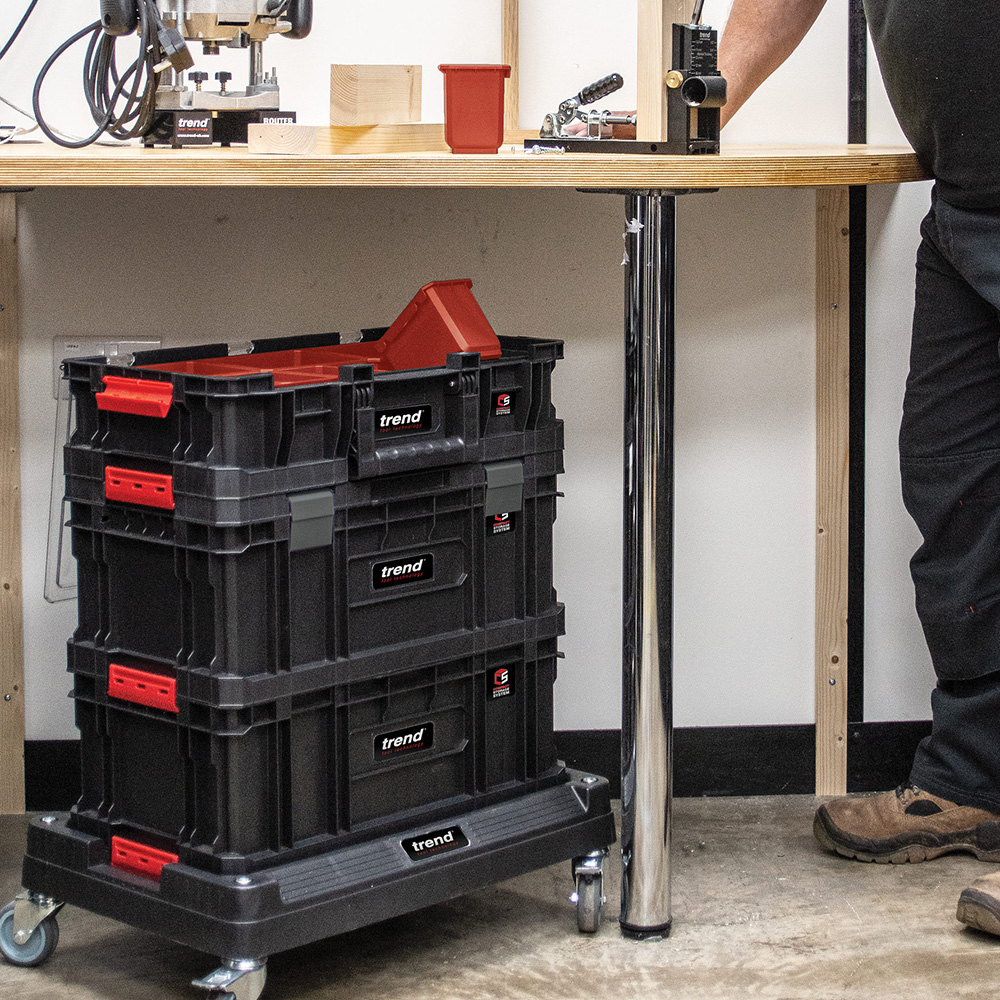 Ideal for workshop or garage use and easily stores under bench tops.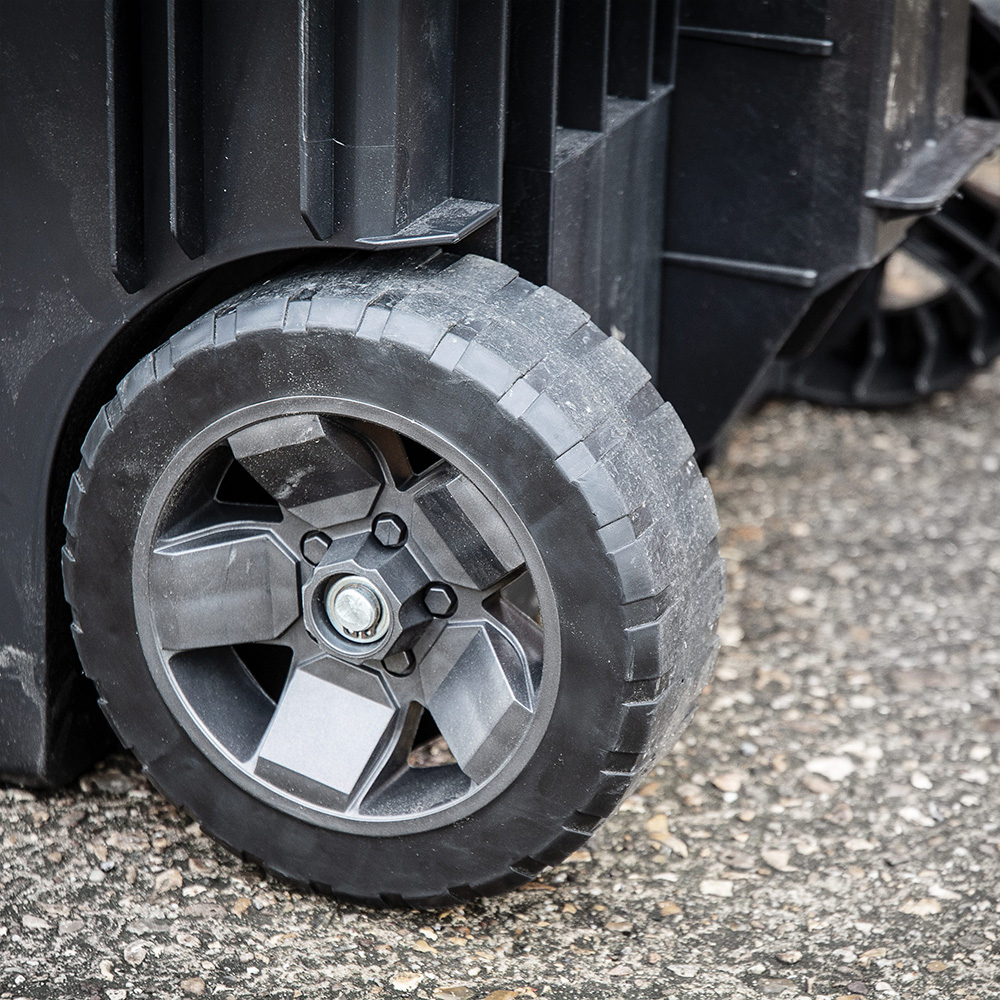 Full length solid steel axle and solid centre wheels for increased strength and can hold up to 35kg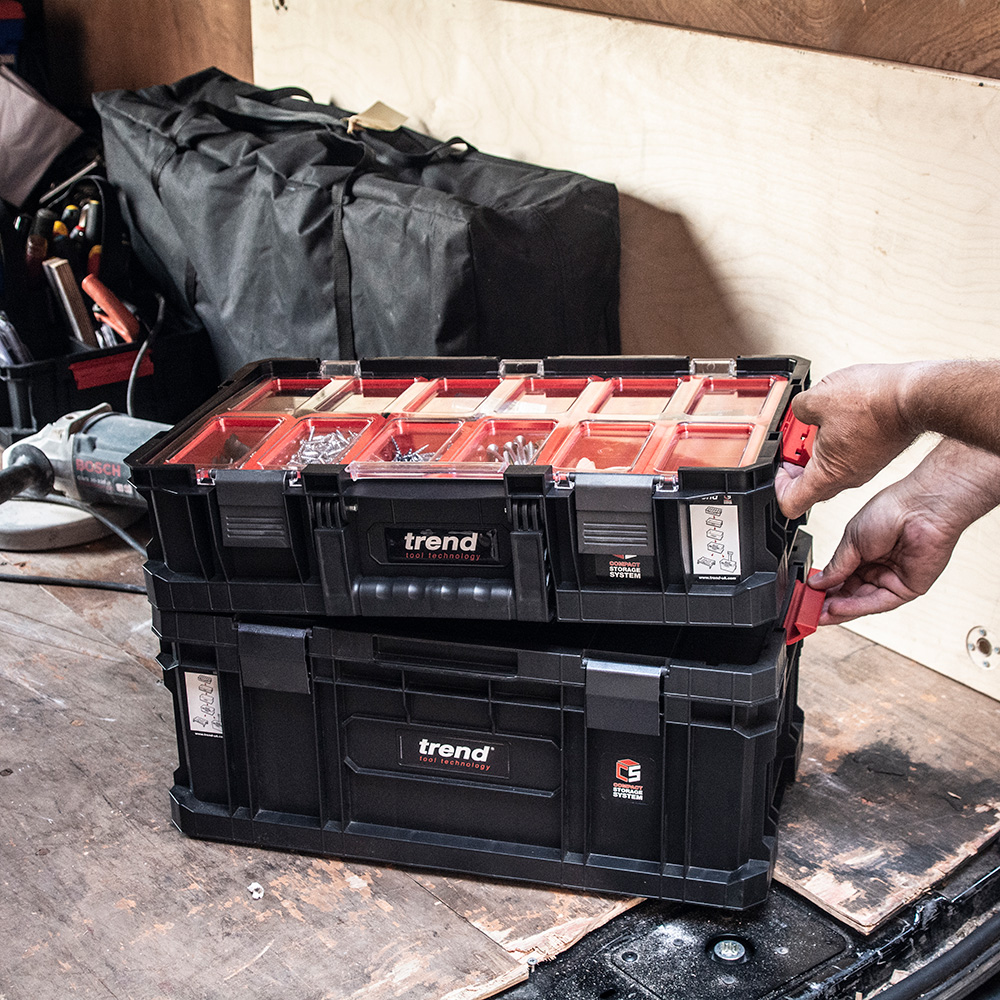 Modules can be connected in different combinations allowing you to build your perfect set.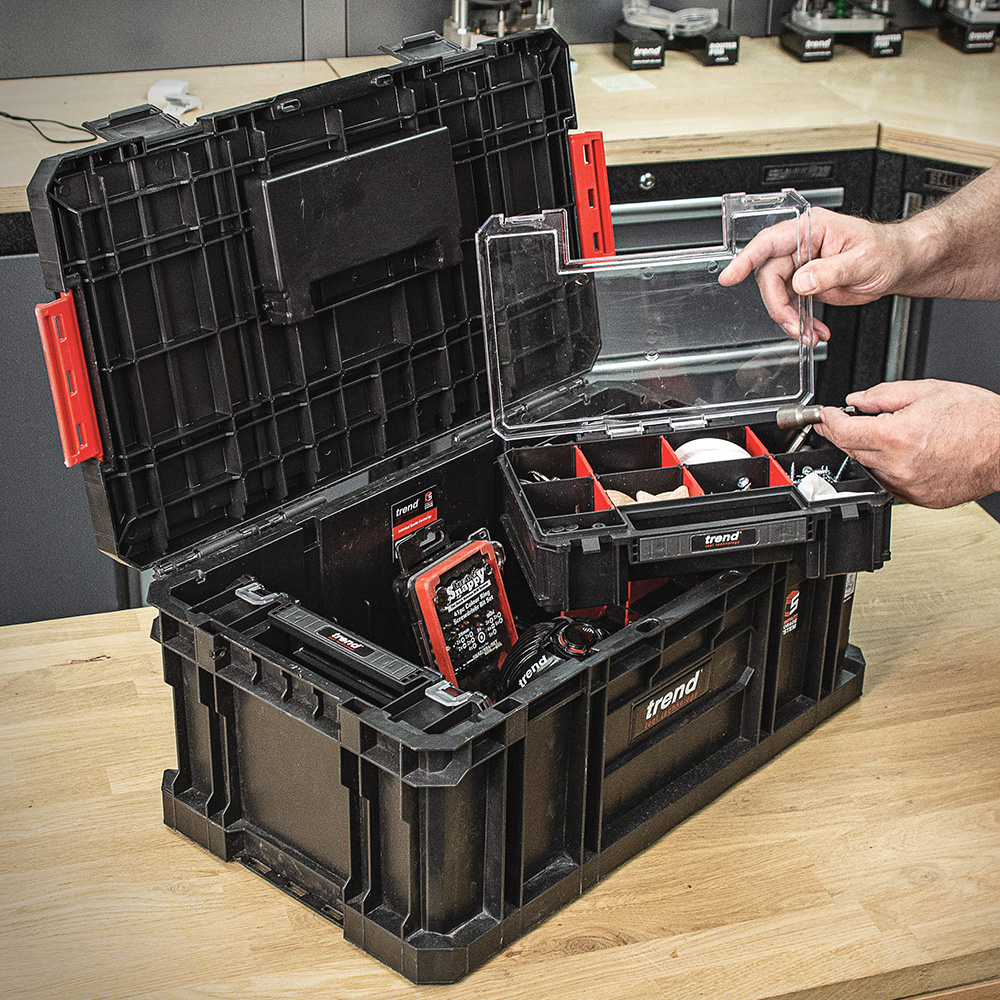 With six removable inserts, any organiser can be easily adapted to store longer items for increased diversity in kit sizes.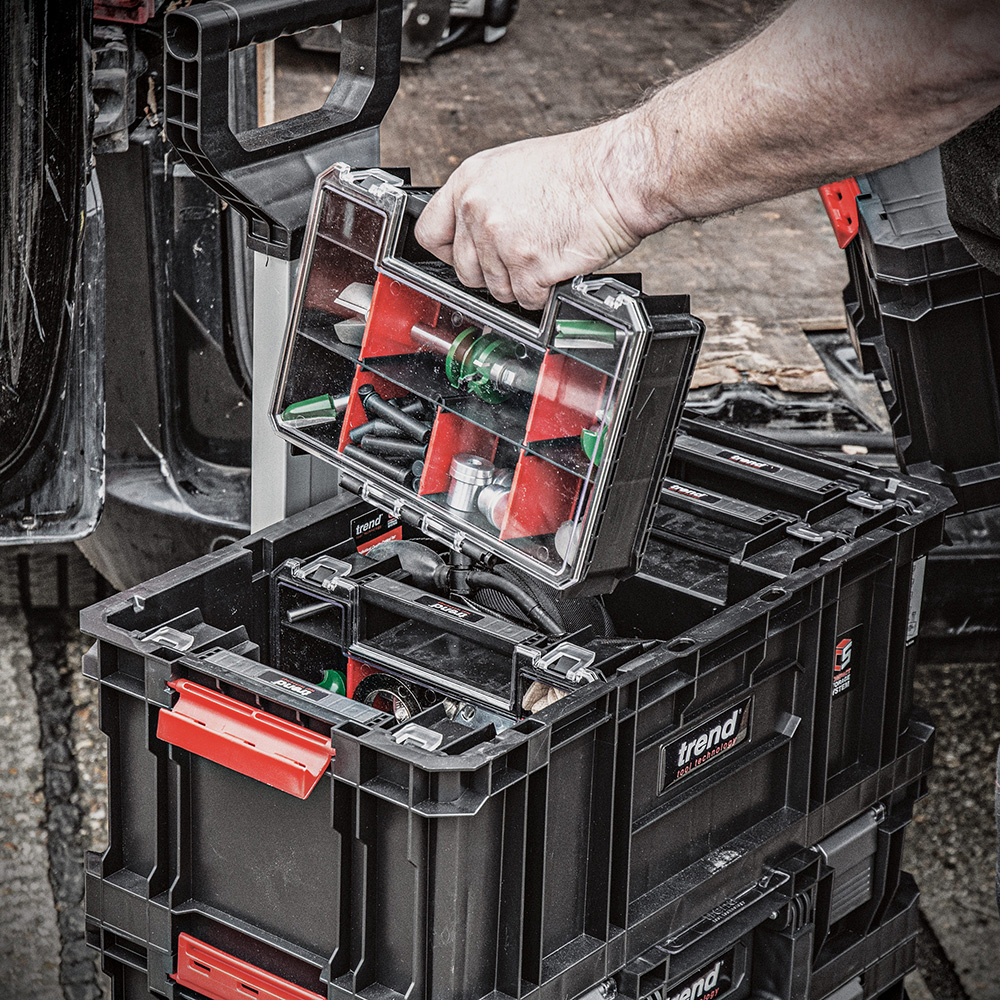 The Organisers versatility enables it to slot directly into the Tote 200 and Toolbox 200, taking up to six and four respectively.
---
Click a product below for more information
---
Platform and cart base options to suit workshop or mobile applications.
Available as separate modules or as kit options.
Perfect for transporting and keeping specialised tools, equipment or collections safe and secure such as photography, electronics, computer and DJ equipment.
Extendable aluminium handle fitted directly to Cart Base for maximum strength.
Each box is constructed from robust polypropylene for durable long life performance with external strengthening ribs for optimal internal storage space.
Impact resistant polycarbonate lids protect the contents from accidental damage.
Tough polyamide latches for positive and secure lid closure.
Interlocking polyamide side clips for secure transportation from job to job.
Removeable dividers allow the boxes to be easily compartmentalised for extra adaptability and quicker access.
Designed to fit easily through standard domestic doorways for easy manoeuvrability.
Ideal for commercial, trade, hobby and domestic use.
9 Bin module with lift out bins to take smaller fixings, tools and accessories to the job site.
Comprehensive range of options to suit hobby, trade and professional use.
Now with even more kit options, 4 piece Cart set, 3 piece Cart set, 4 Piece Platform Base set, 2 piece Toolbox set and a couple of organiser mini sets.
Platform base has locking swivel wheels for easy movement and safe docking in use and supports up to 100kg.
Cart base has full length solid steel axle and solid centre wheels for increased strength and can hold up to 35kg.
Individual totes, organisers and tool box are capable of holding 19kg each.
Organisers with ten compartments are ideal for small tools, cutters, fixings and other accessories.
Range of 10 modules comprising Cart Base, Platform Base, open tote, tote with dividers, toolbox with lid, organiser with dividers and clear lid, organiser with storage bins and clear lid and organiser mini.
---
Related Products
---