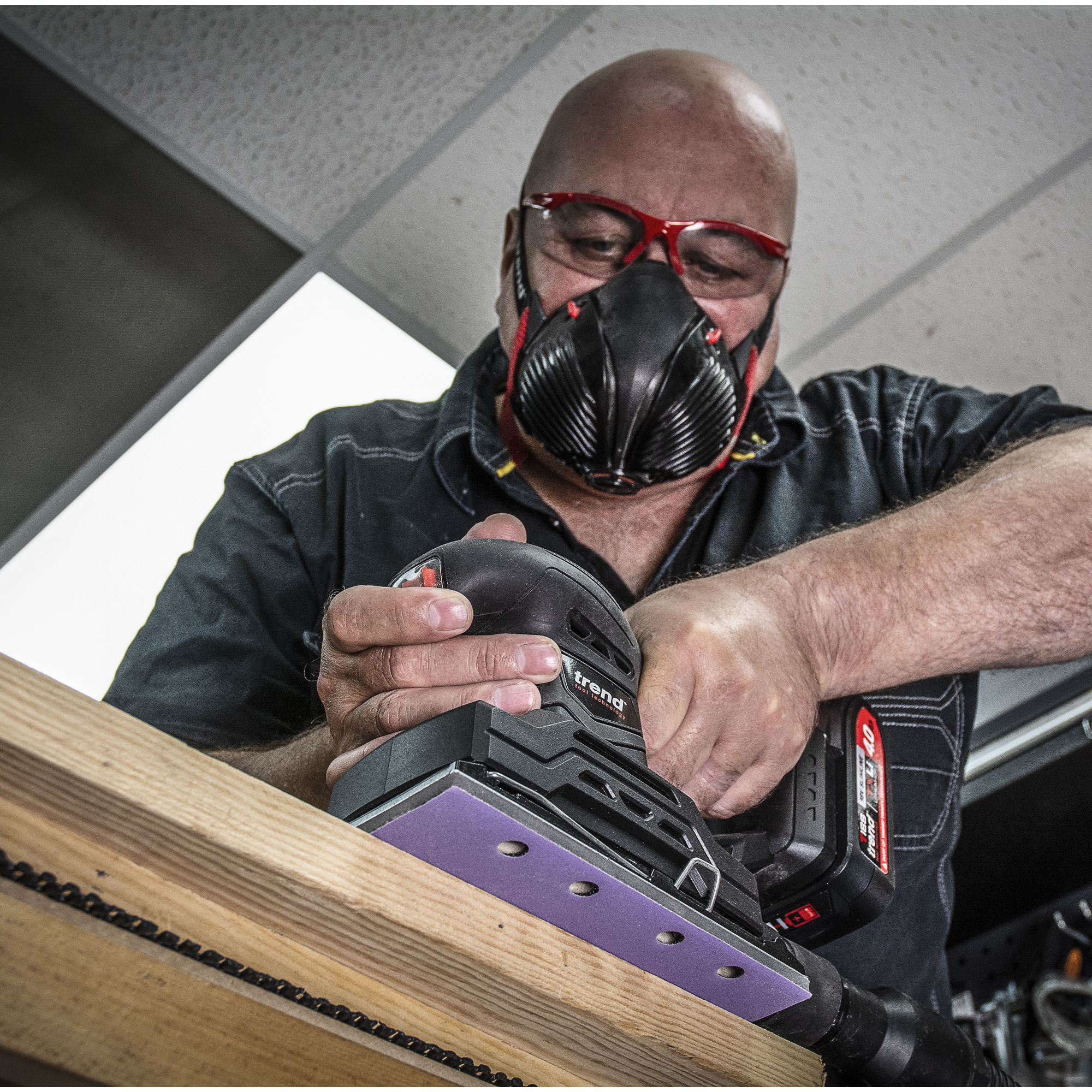 Trend High Performance Motor for maximum efficiency on all materials.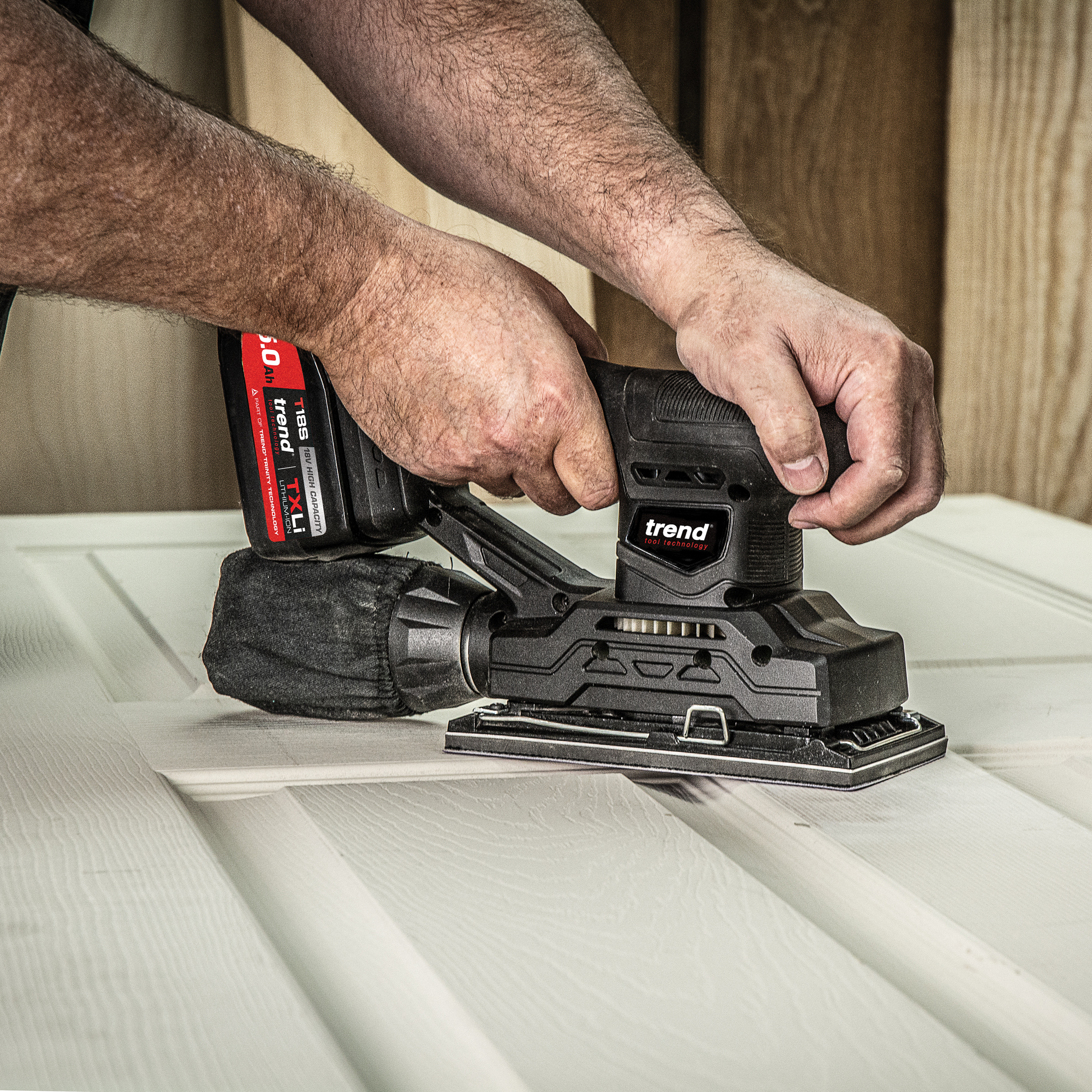 2.0mm orbit for fine control on delicate surfaces.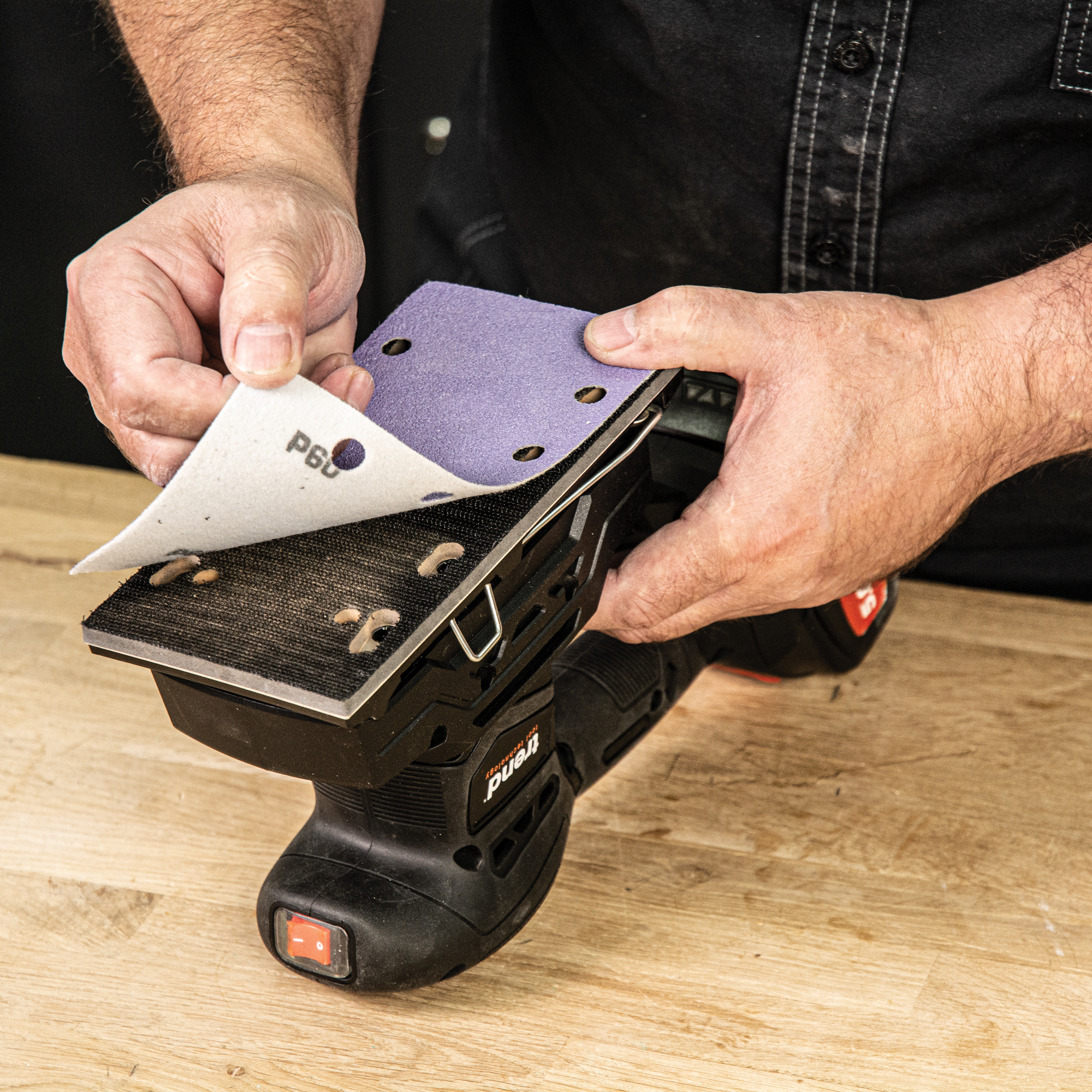 Hook and loop base allows fast efficient swaps when moving between grits for increased productivity.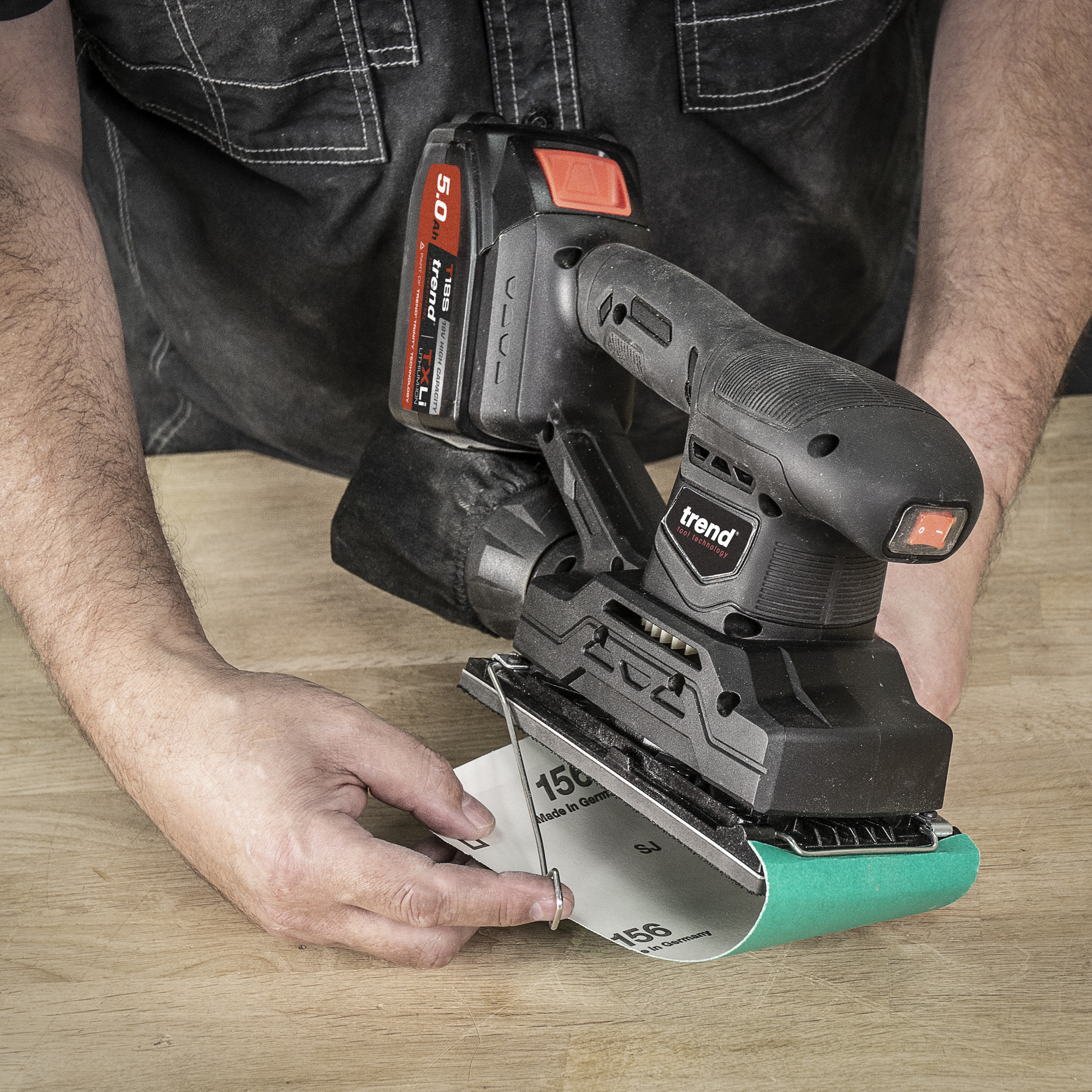 Wire retention clips allow the use of sheet and roll paper backed abrasives.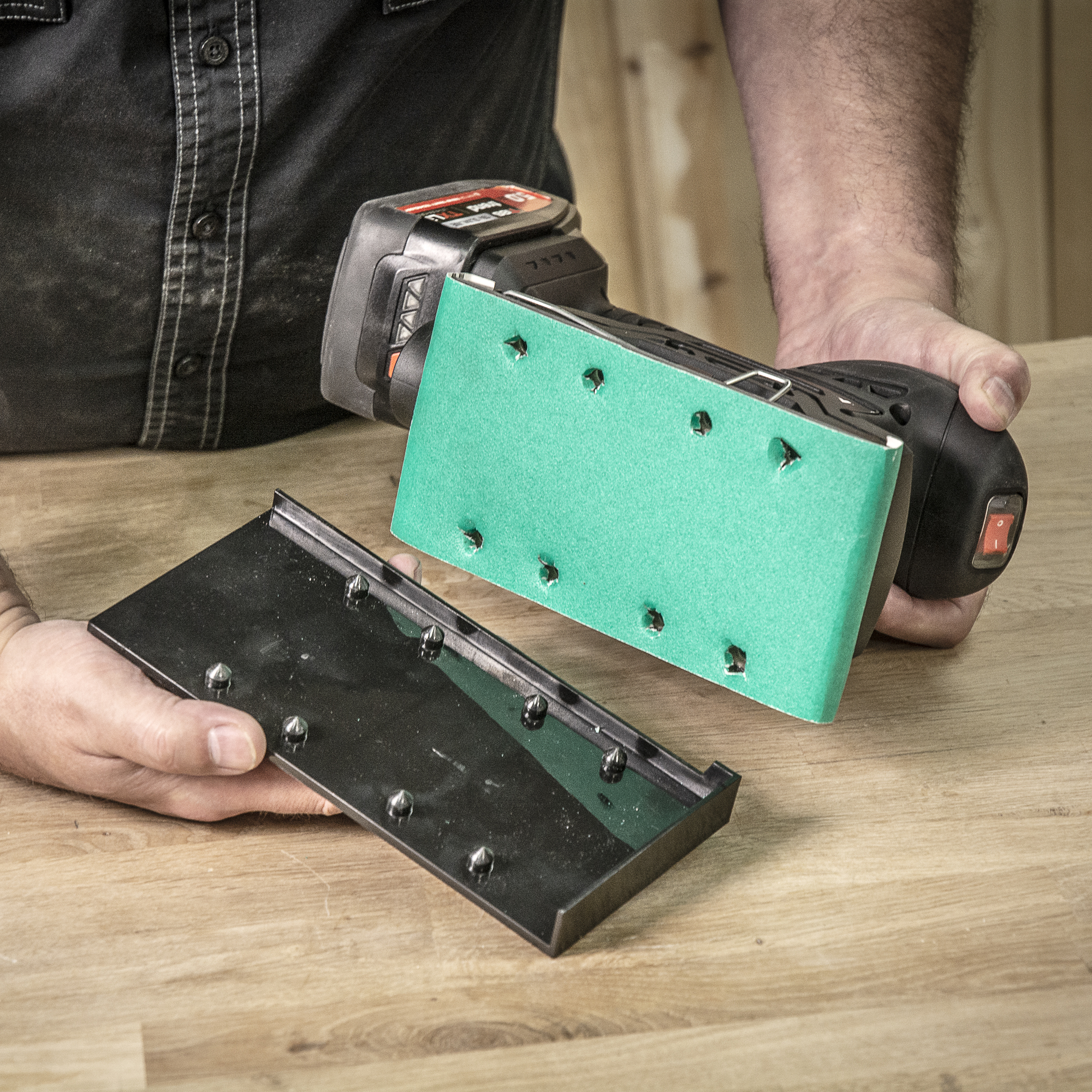 Punch plate included to make extraction holes into paper backed abrasives.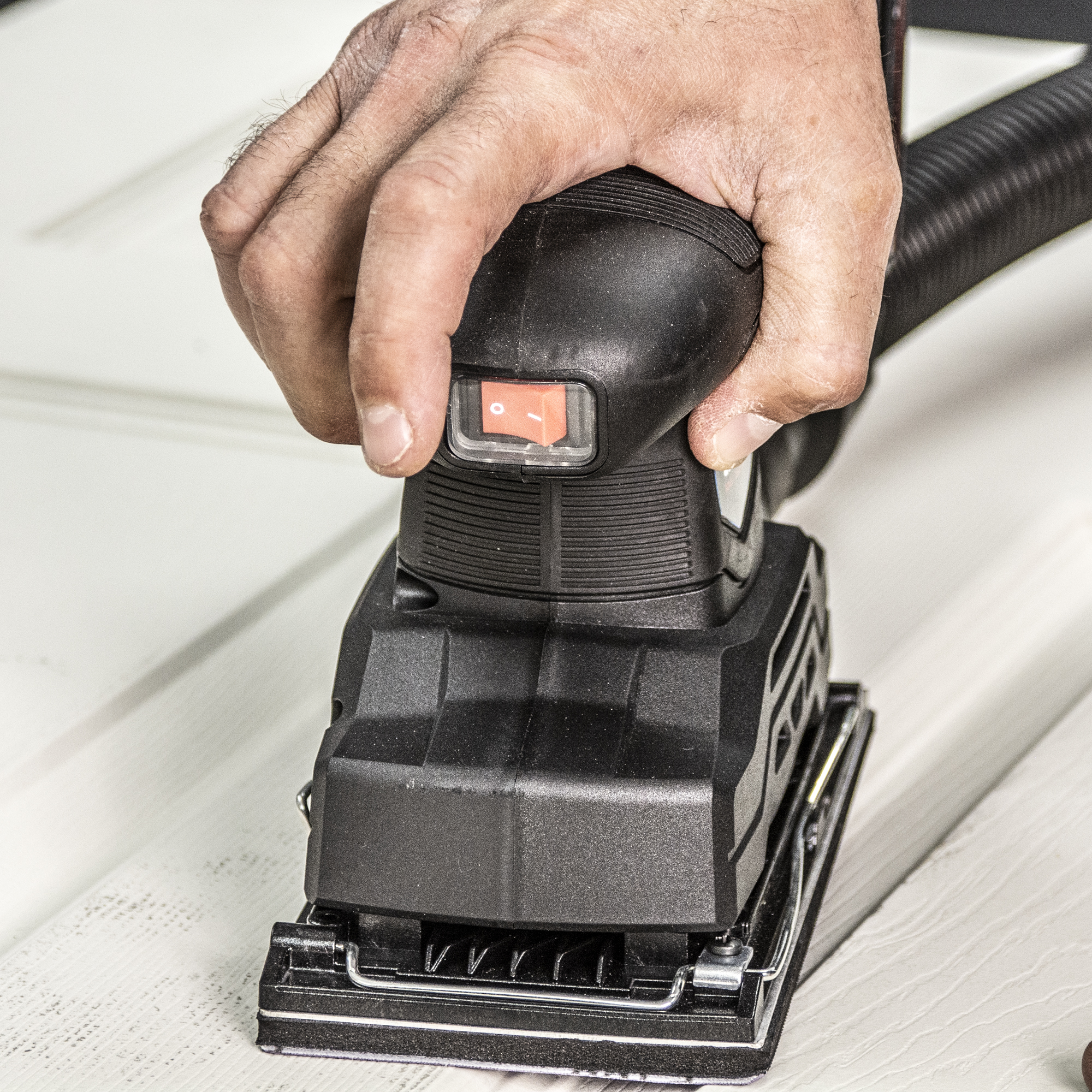 Dust sealed power switch prevents clogging and failure from fine dust ingress.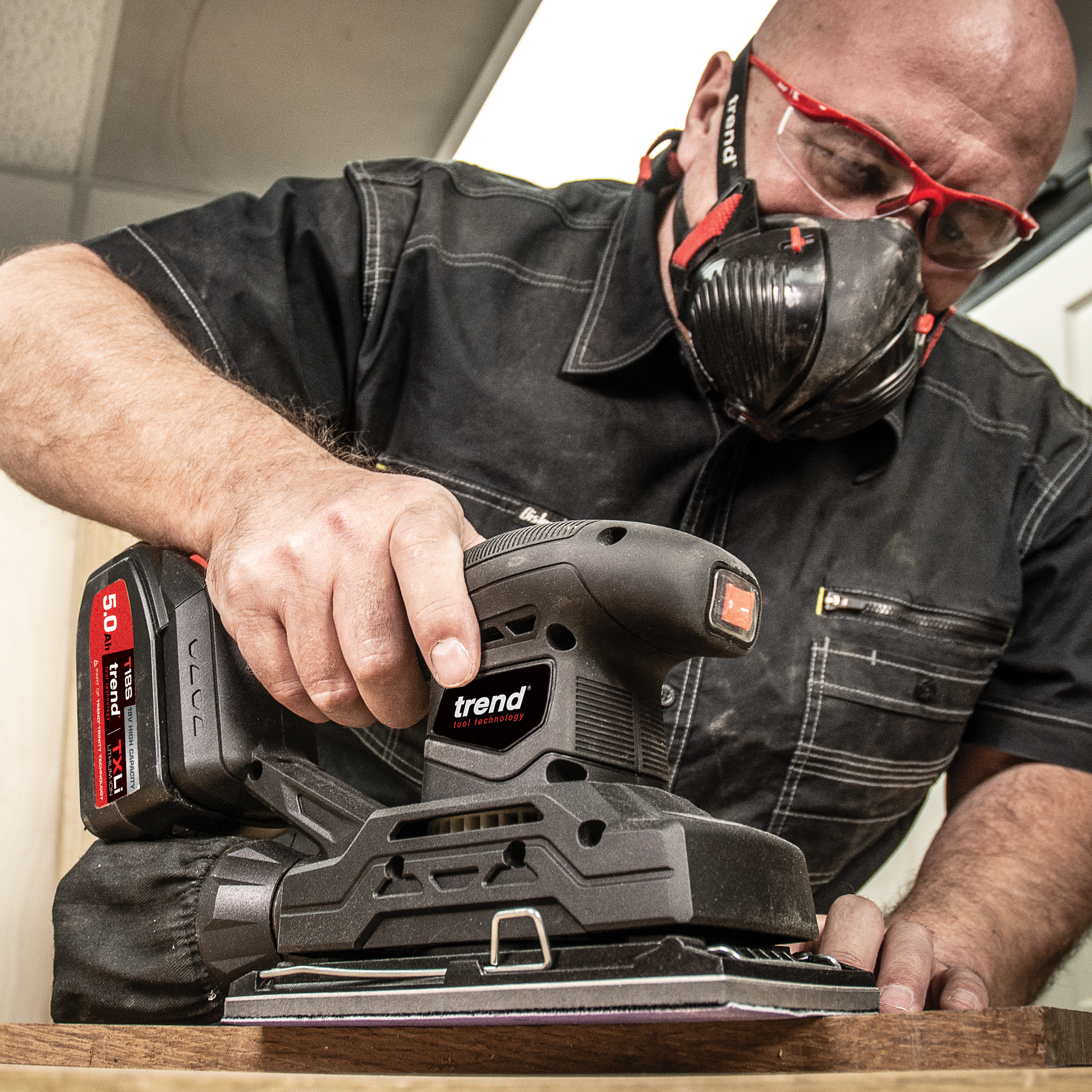 Highly efficient dust control with 8 extraction hole base pattern.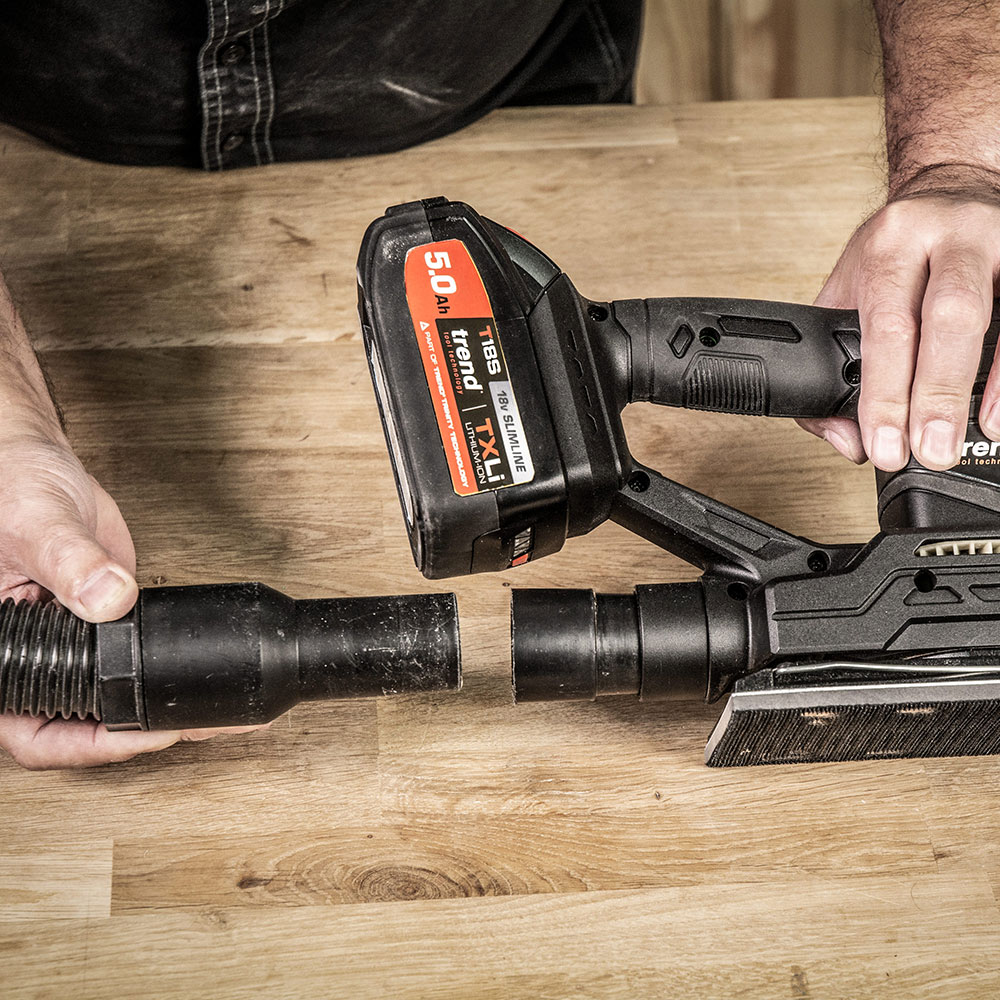 Dust port compatibility with trend extractors for dust free sanding and maximum efficiency.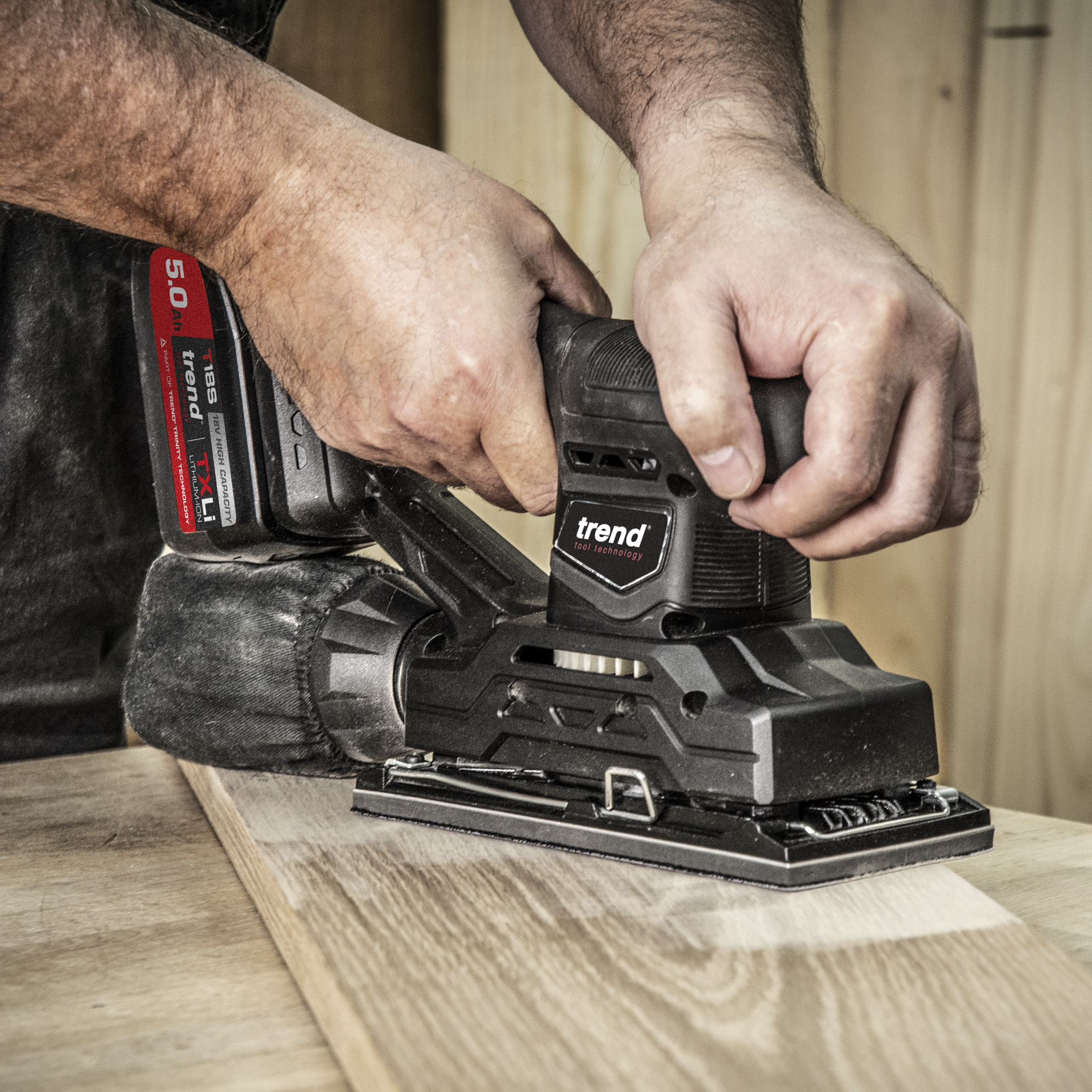 Comfortable rubber over-mould grips to minimise vibration and aid control.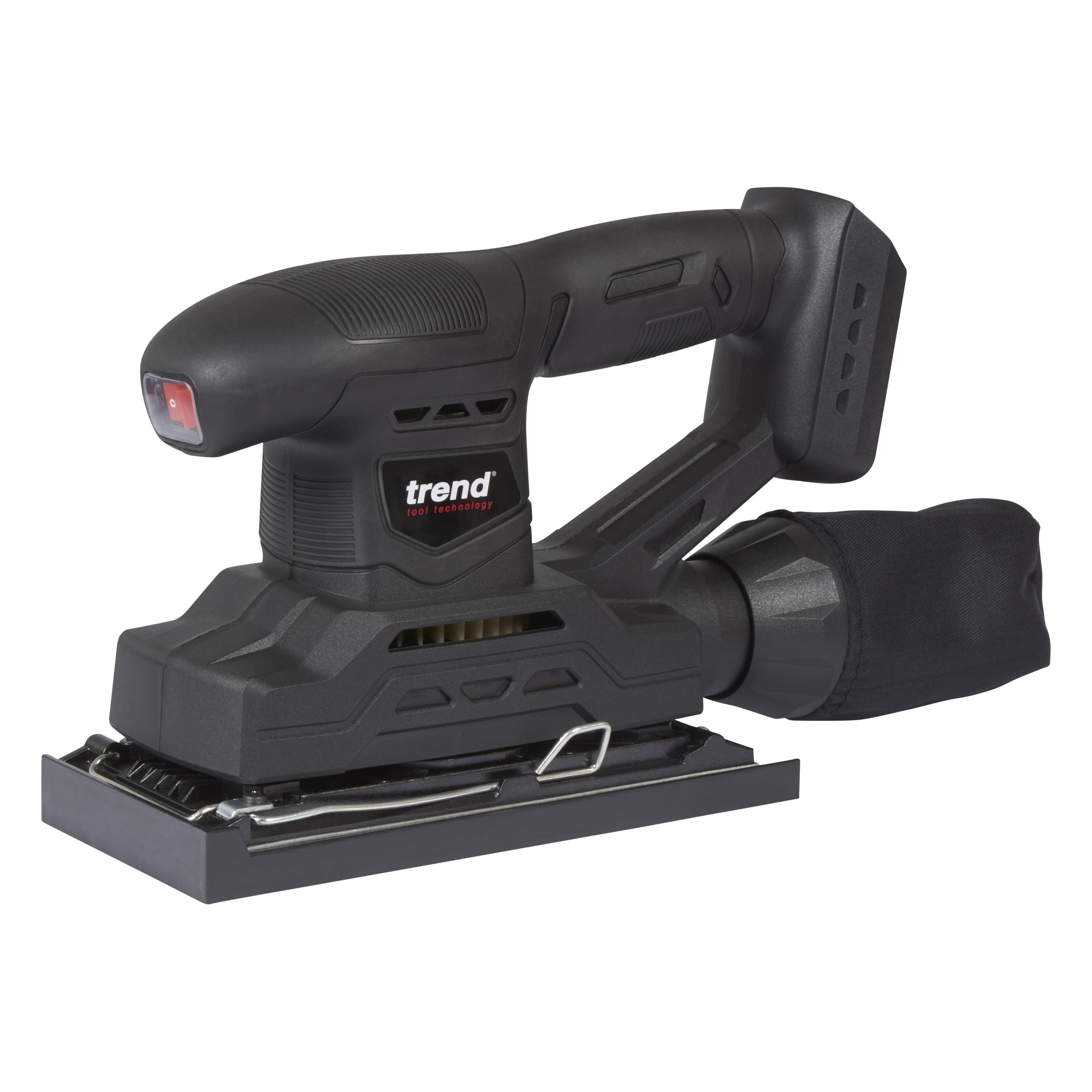 Includes a dust collector bag to keep dust under control when extraction isn't available.
Supplied with high quality Trend abrasives in 80, 120 and 180 grits.
HIGH PERFORMANCE MOTOR – Built for power, endurance and efficiency.
13000 ORBITS PER MINUTE – Fast fine sanding on all materials.
2mm ORBIT – Small orbit for premium finish.
EVA HOOK AND LOOP BASE – Fast swapping between grits.
WIRE RETENTION CLAMPS & PUNCH PLATE – For use with standard sheet/roll abrasive papers.
DUST SEALED SWITCH – Prevents dust ingress into the switch to ensure consistent performance.
184mm x 93mm BASE – Ideal for sanding larger flat surfaces.
8 HOLE EXTRACTION BASE – Fits the full range of Trend 1/3rd sheet Abrasives.
DUST EXTRACTION PORT – For maximum dust capture.
DUST COLLECTION BAG –

Helps keep dust to a minimum when extraction isn't available.

RUBBER OVERMOULDS – Minimises vibration for enhanced comfort.
SUPPLIED WITH – 3 pieces of high quality Trend abrasives in 60, 80 and 120 grit.
TREND TOOL CONNECTION – Takes all Trend 18V Li Ion batteries.
18V Thrid Sheet Sander (Bare): T18S/TSSB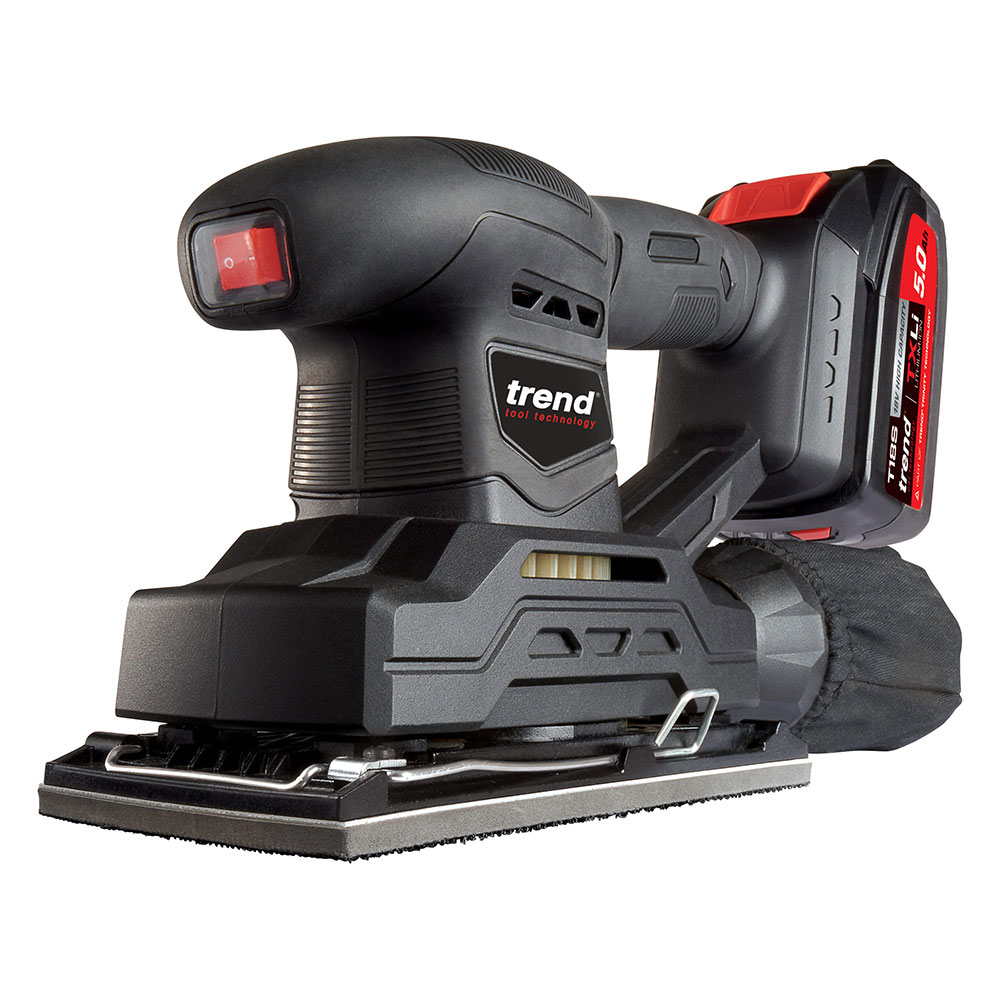 Accessories for your product
AB/THD/150M - MESH 1/3 SHEET SANDING SHEET 5PC 150 GRIT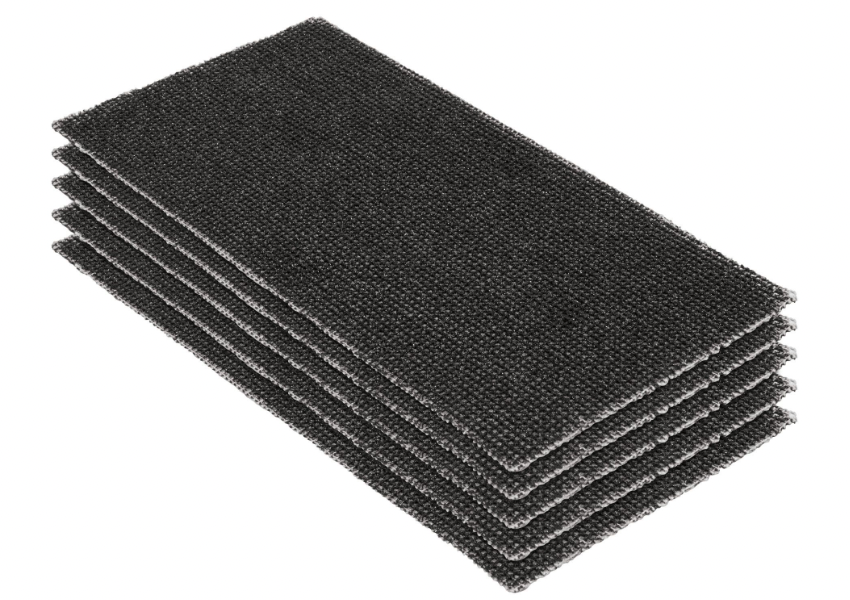 AB/THD/60Z - ZIRCONIUM 1/3 SHEET SANDING SHEET 10 PC 60 GRIT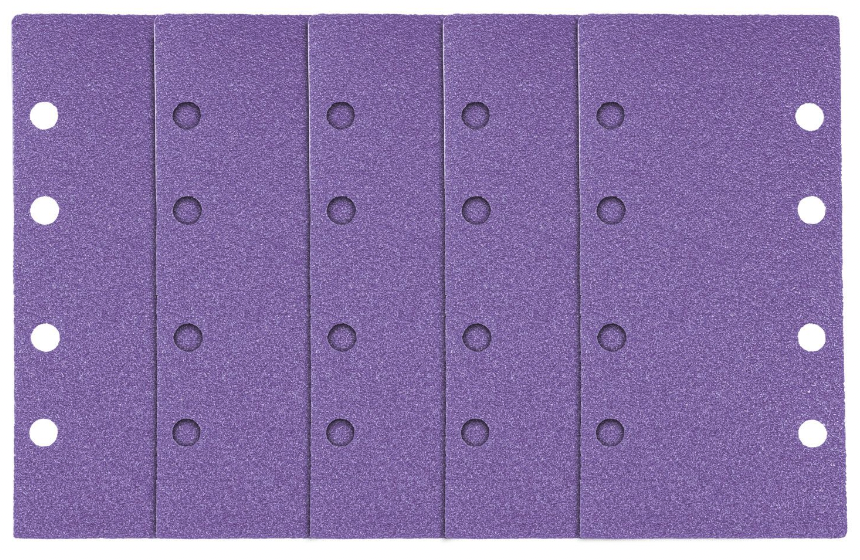 AB/THD/120A - ALUMINIUM OXIDE 1/3 SHEET SANDING SHEET 10PC 120 GRIT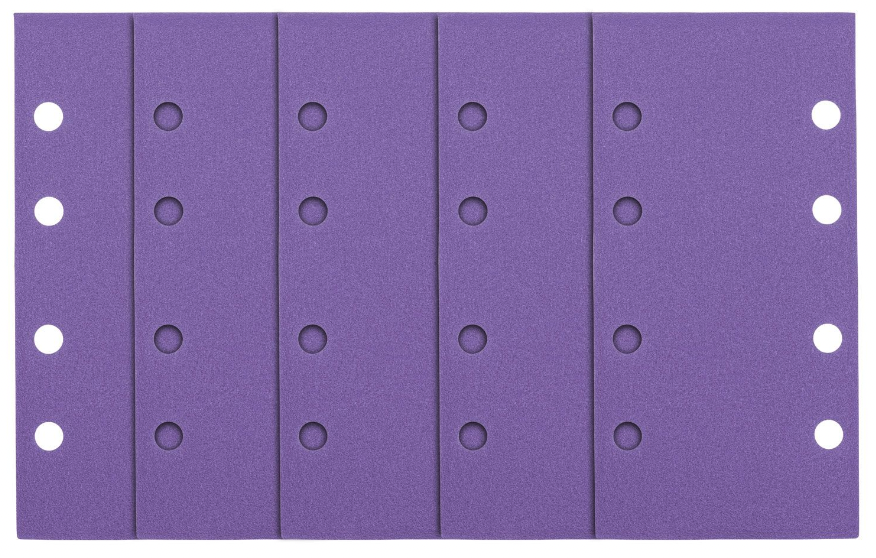 Learn more about the Trend Abrasive range

---
Related Products
Click below to see the rest of the Trend cordless range: