Trend Router Surfacing Jig


Adaptable compact jig for flattening, surfacing and trenching workon wide or irregular shaped material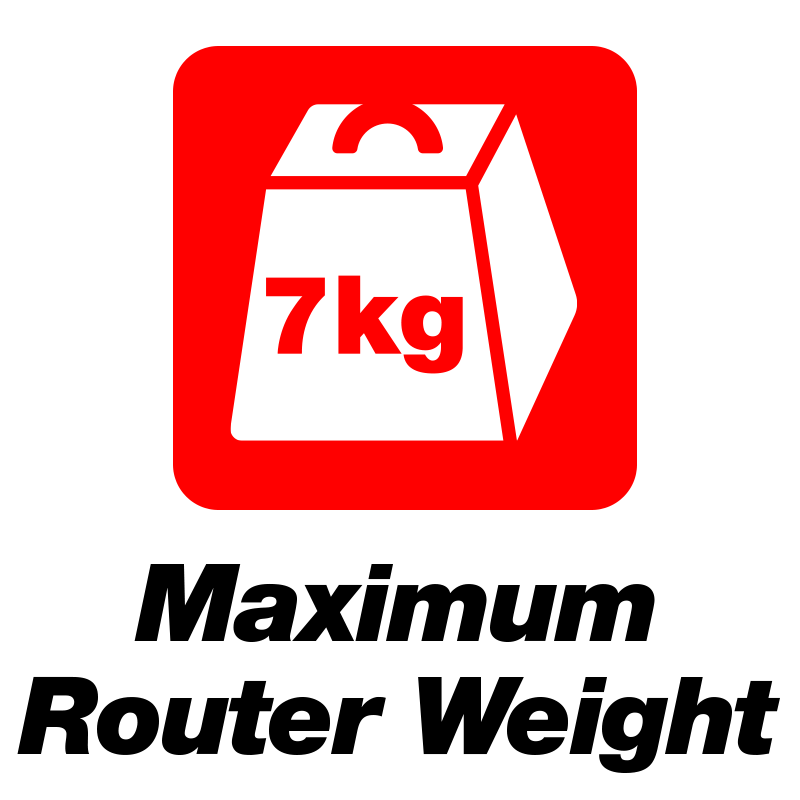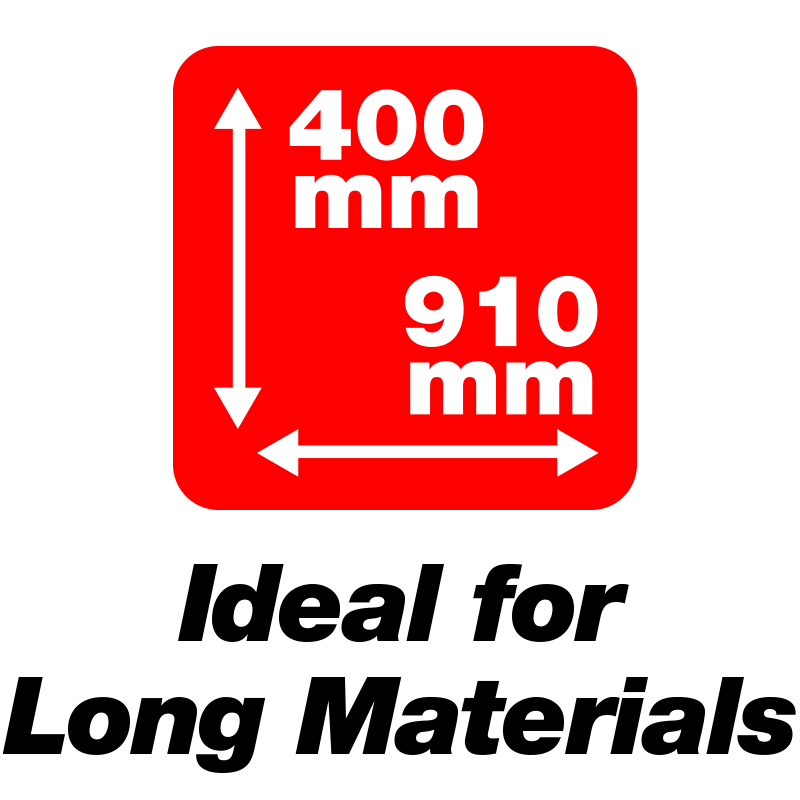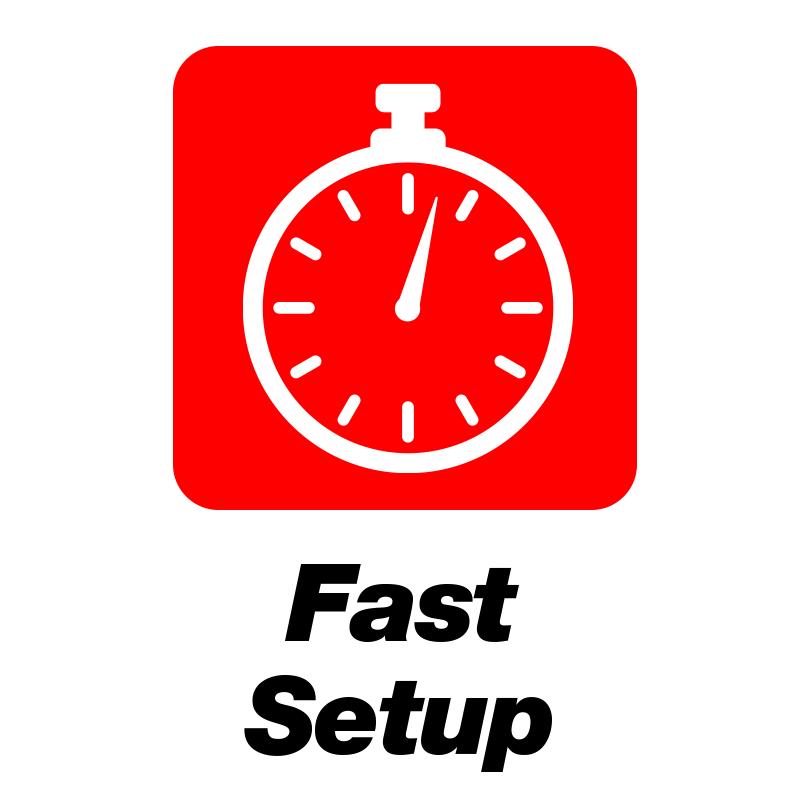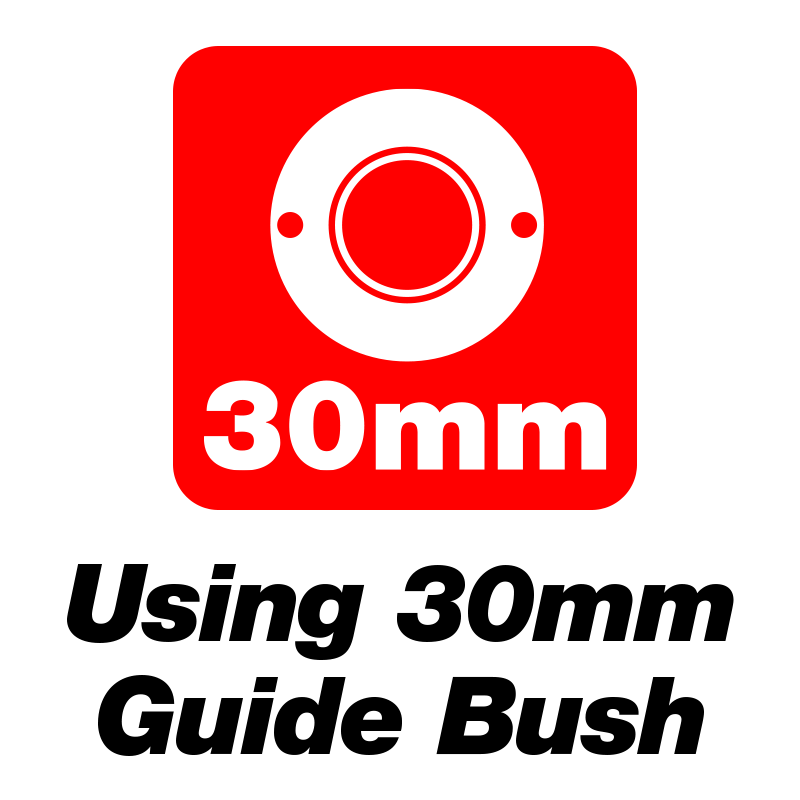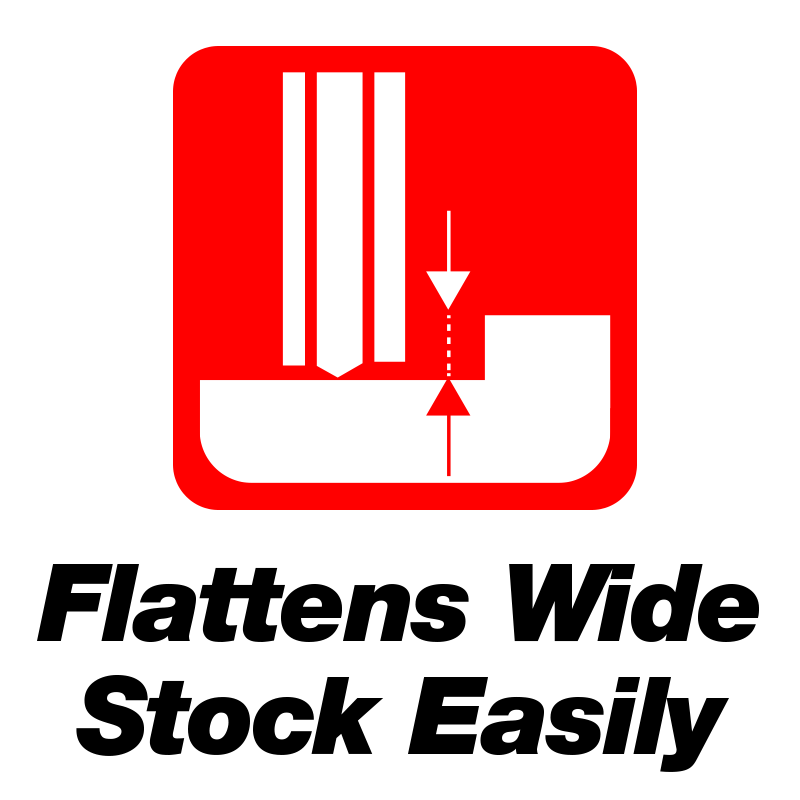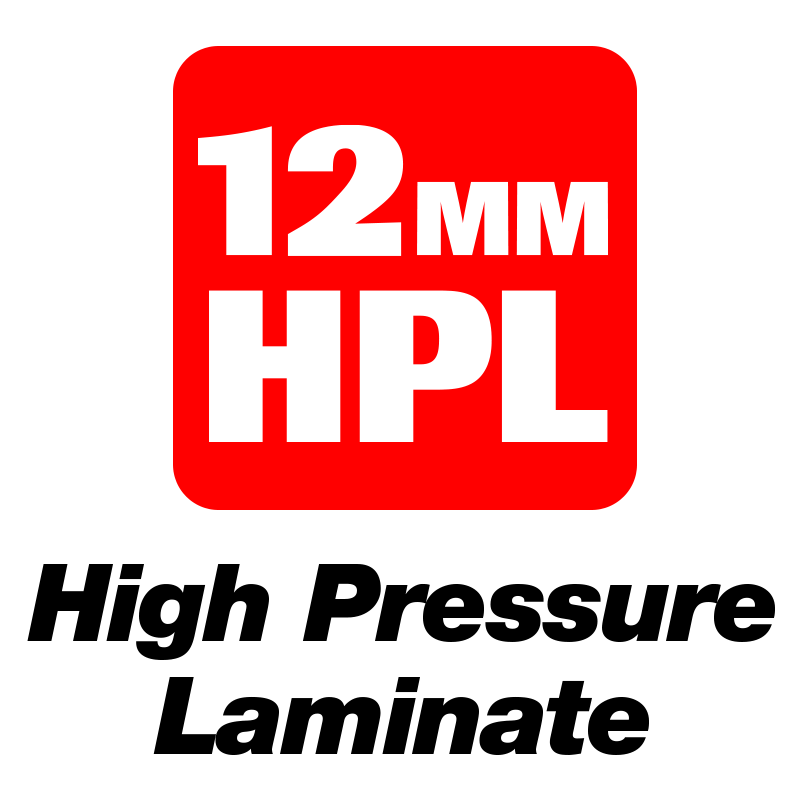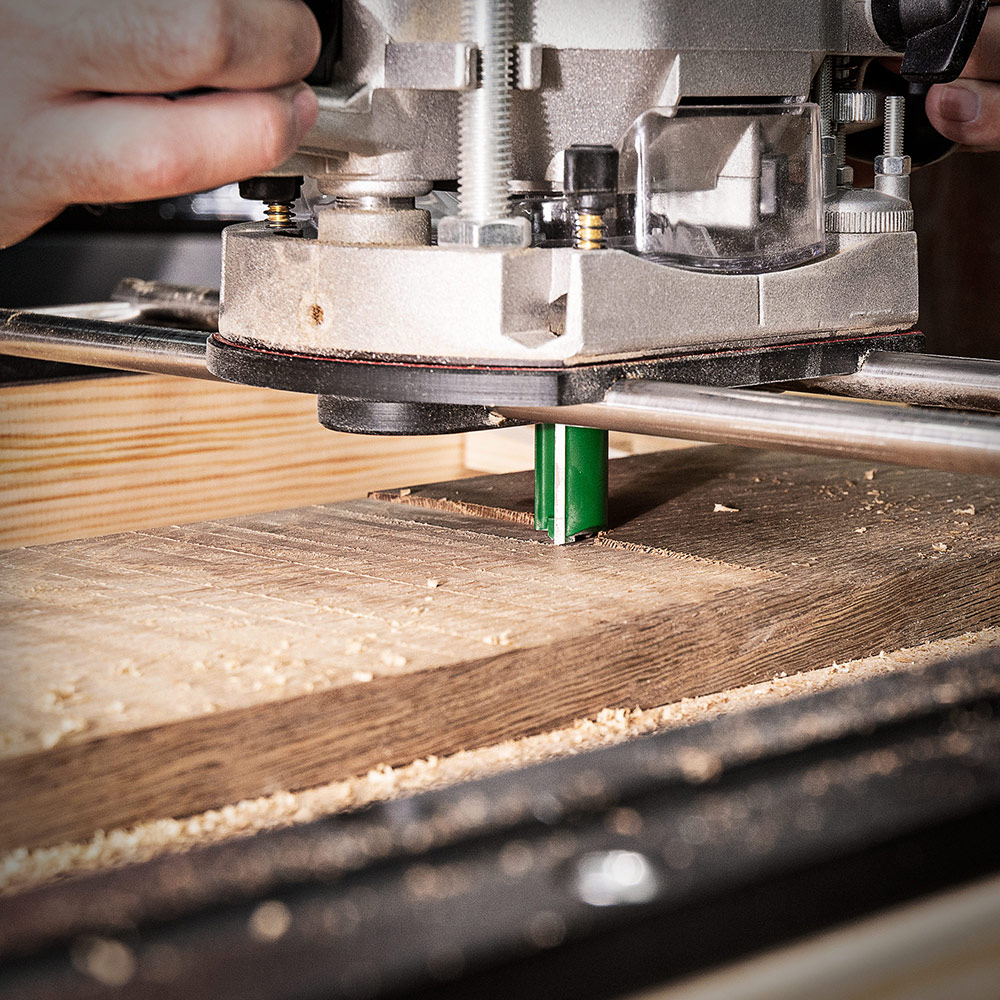 Ideal for wider materials, suitable for surfacing and flattening stock up to 400mm wide.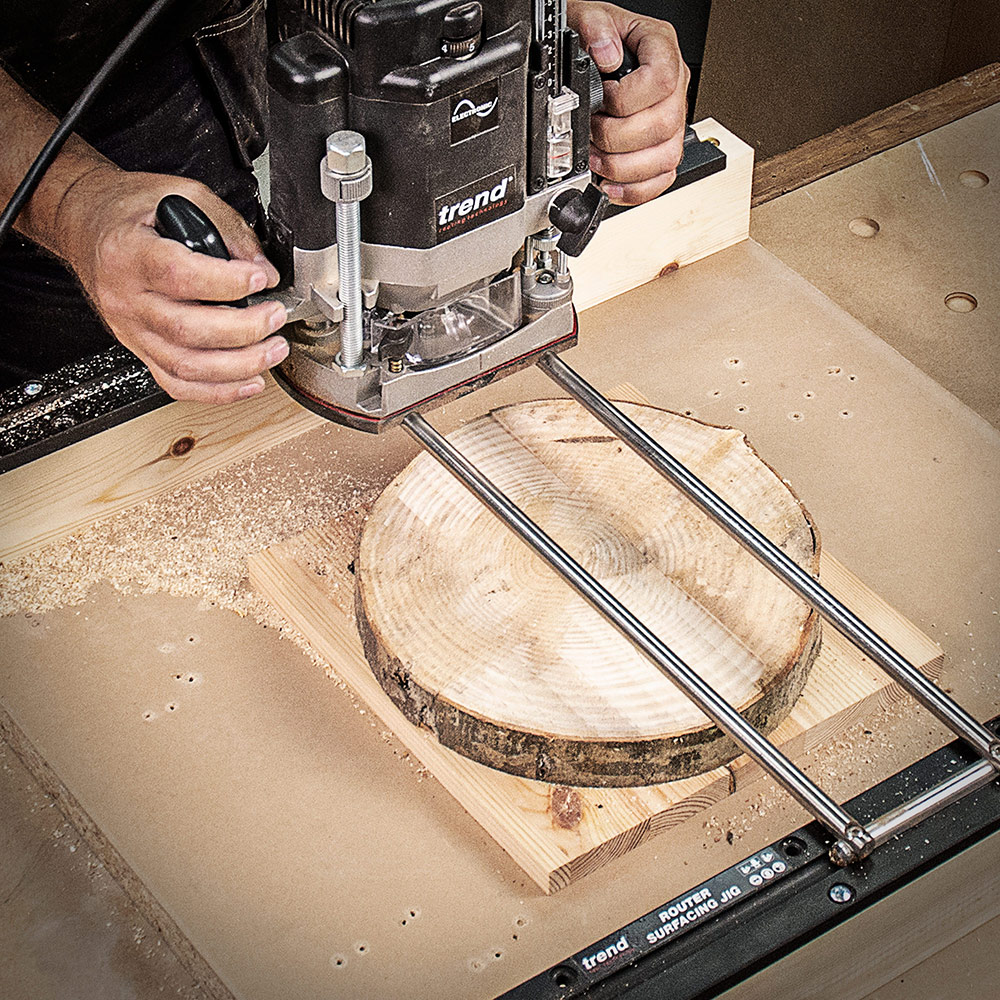 Twin 12mm stainless steel rails support heavier routers up to 7kg weight without distortion.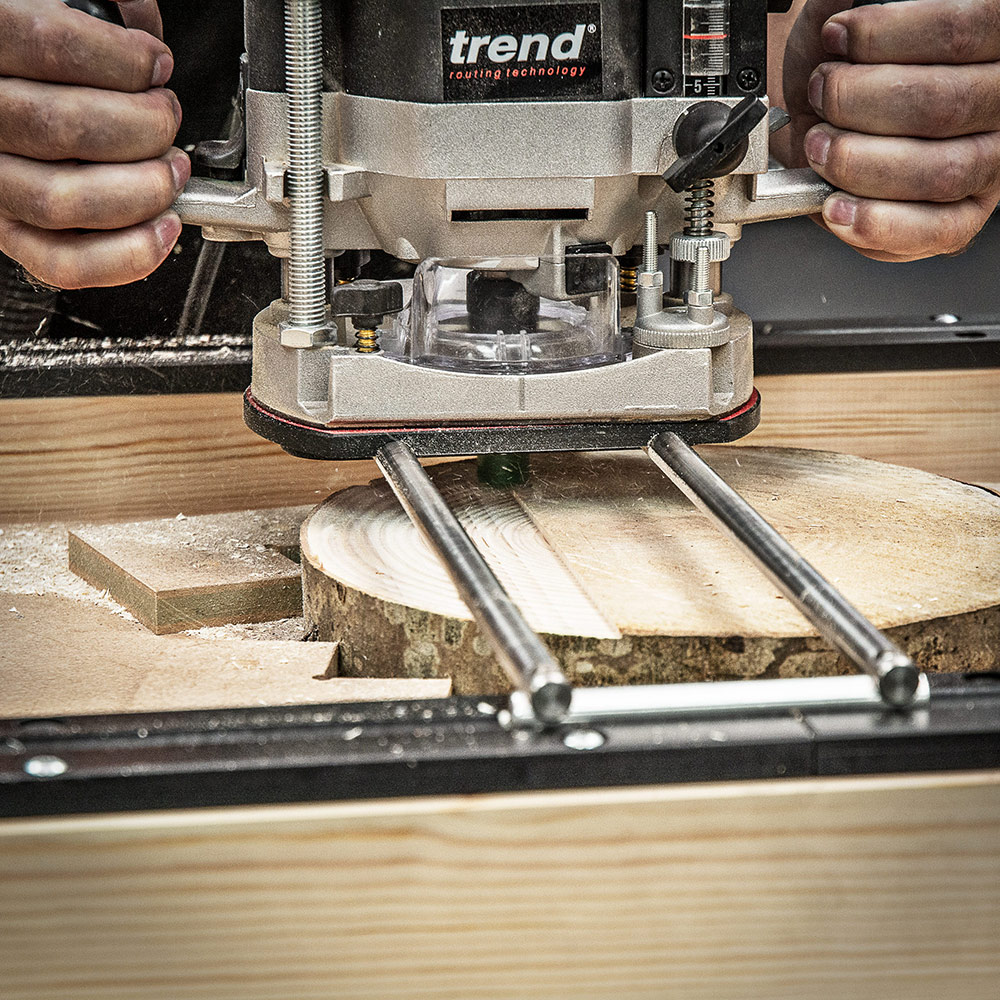 Cradle can be locked to the bars for single axis movement such as trenching cuts.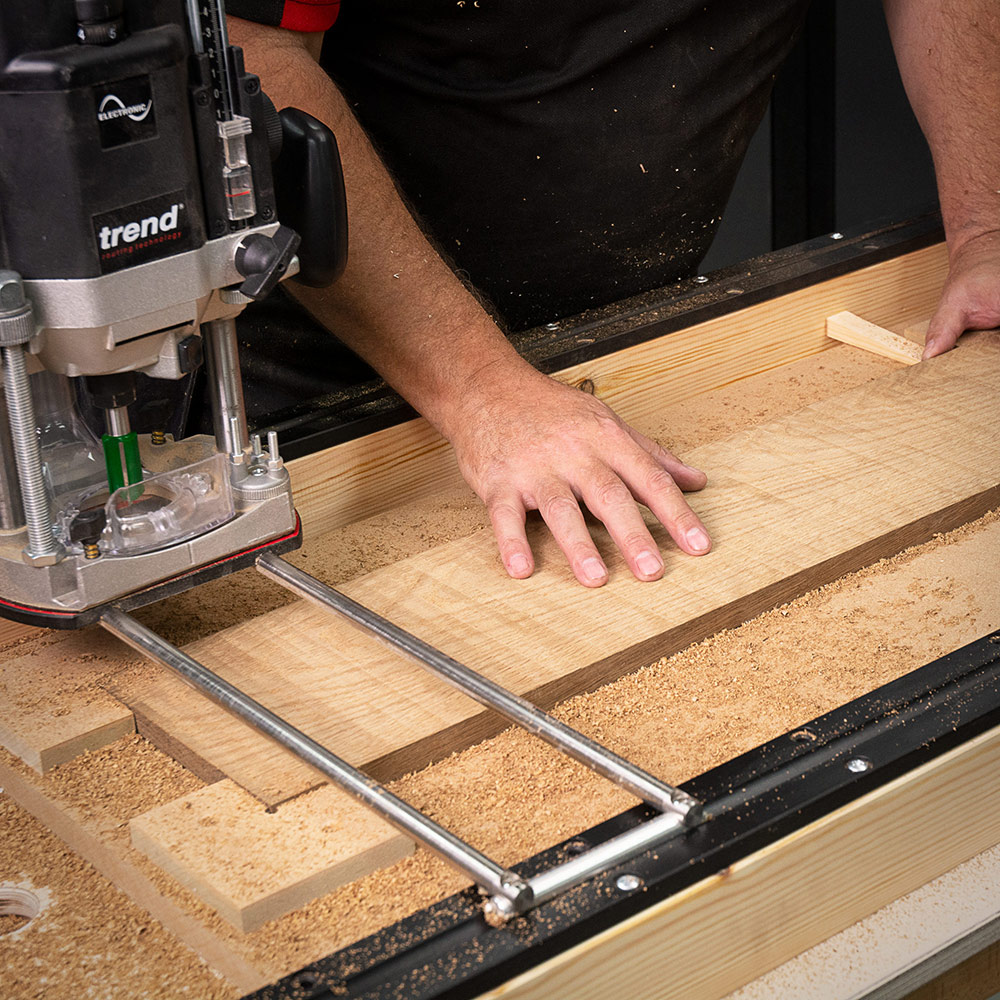 Suitable for Bi-directional cutting, can be used across or along the grain.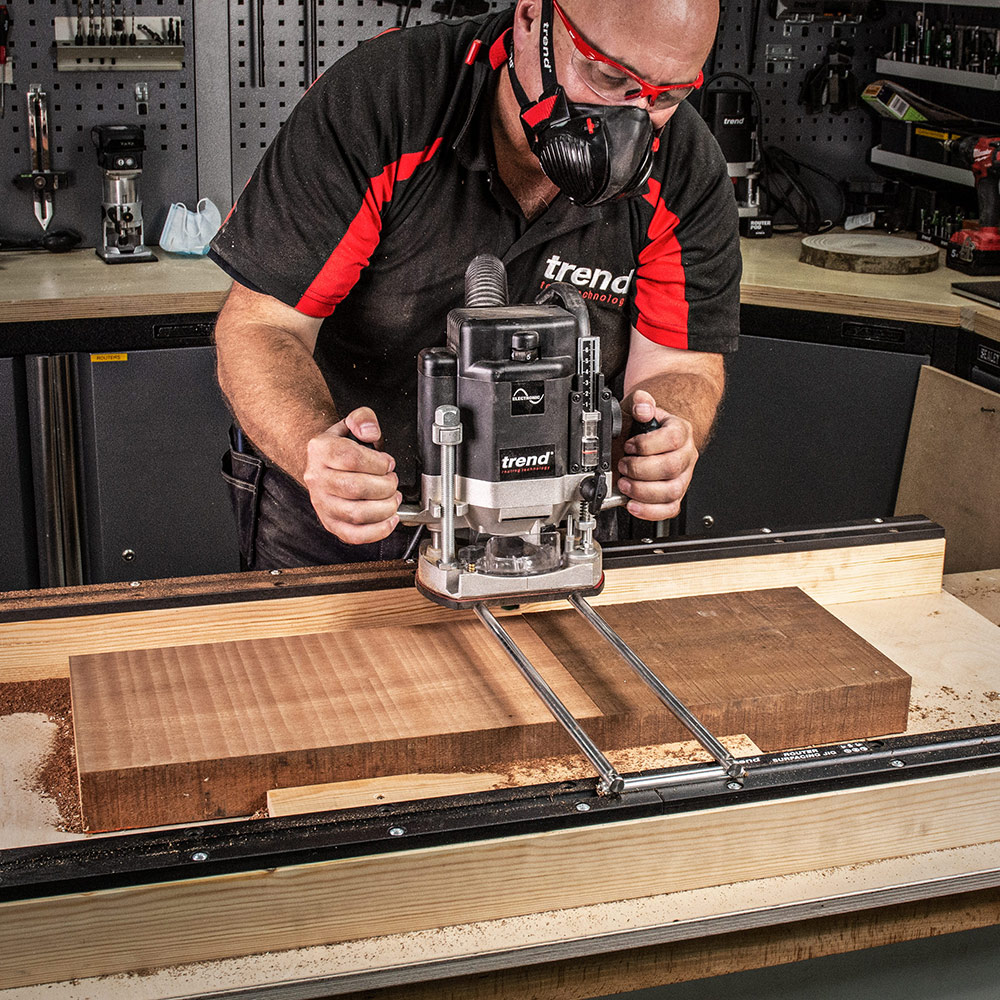 Extendable design additional running rails can be added for longer sleds.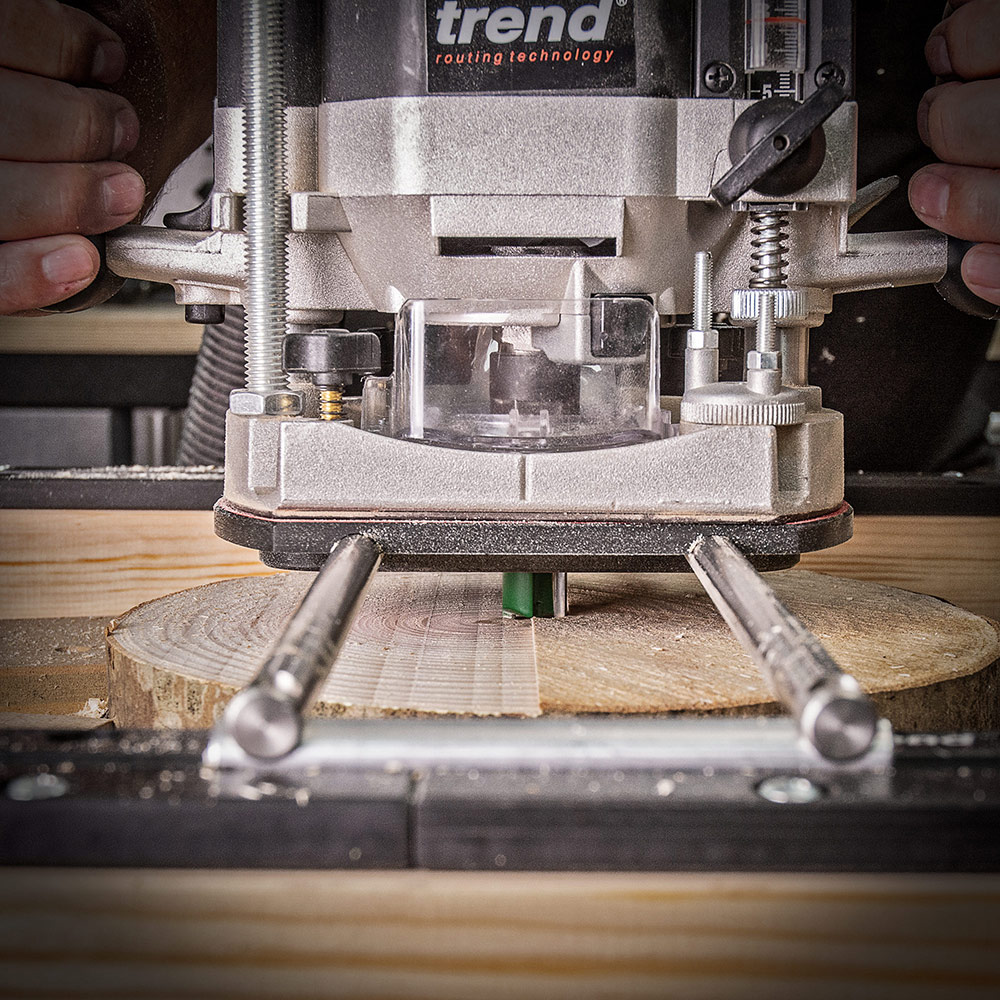 Routing cut across the surface of end grain for clean finish.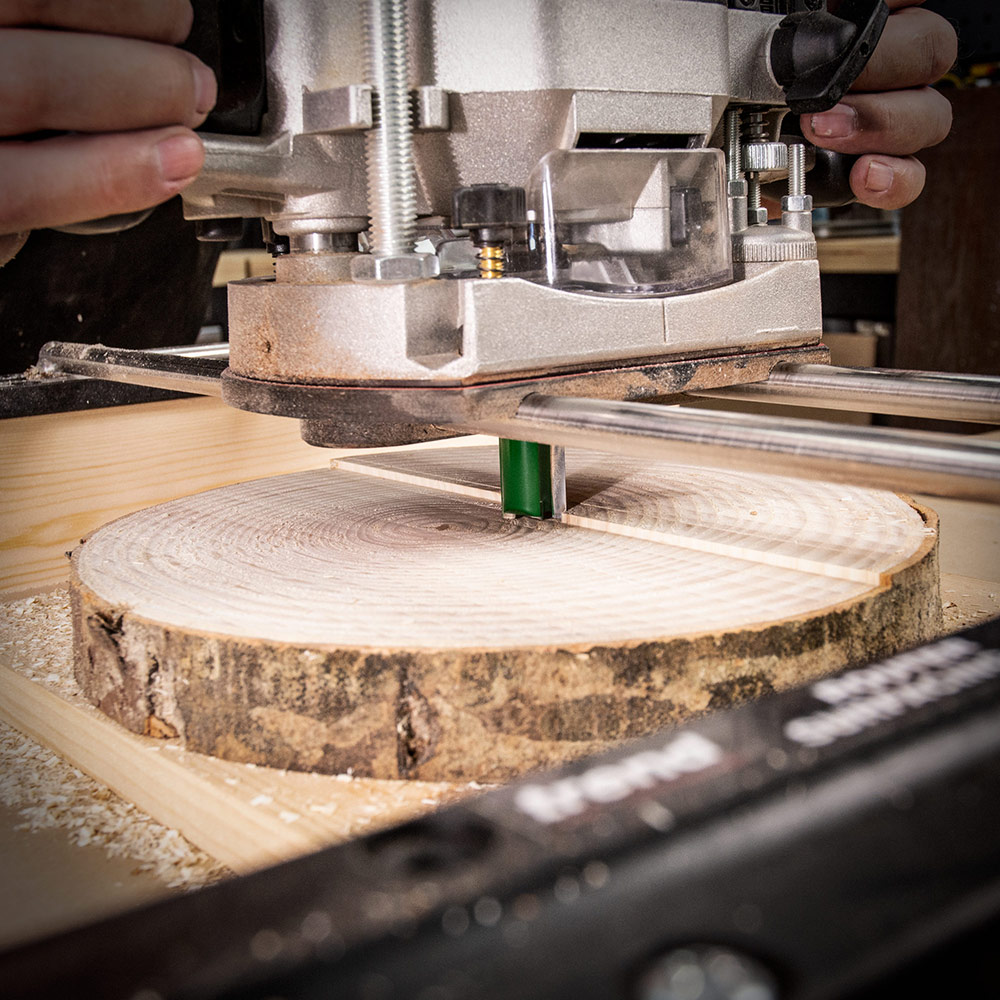 Depth of cut can be easily controlled with the router plunge for fine skimming cuts or deeper levelling cuts.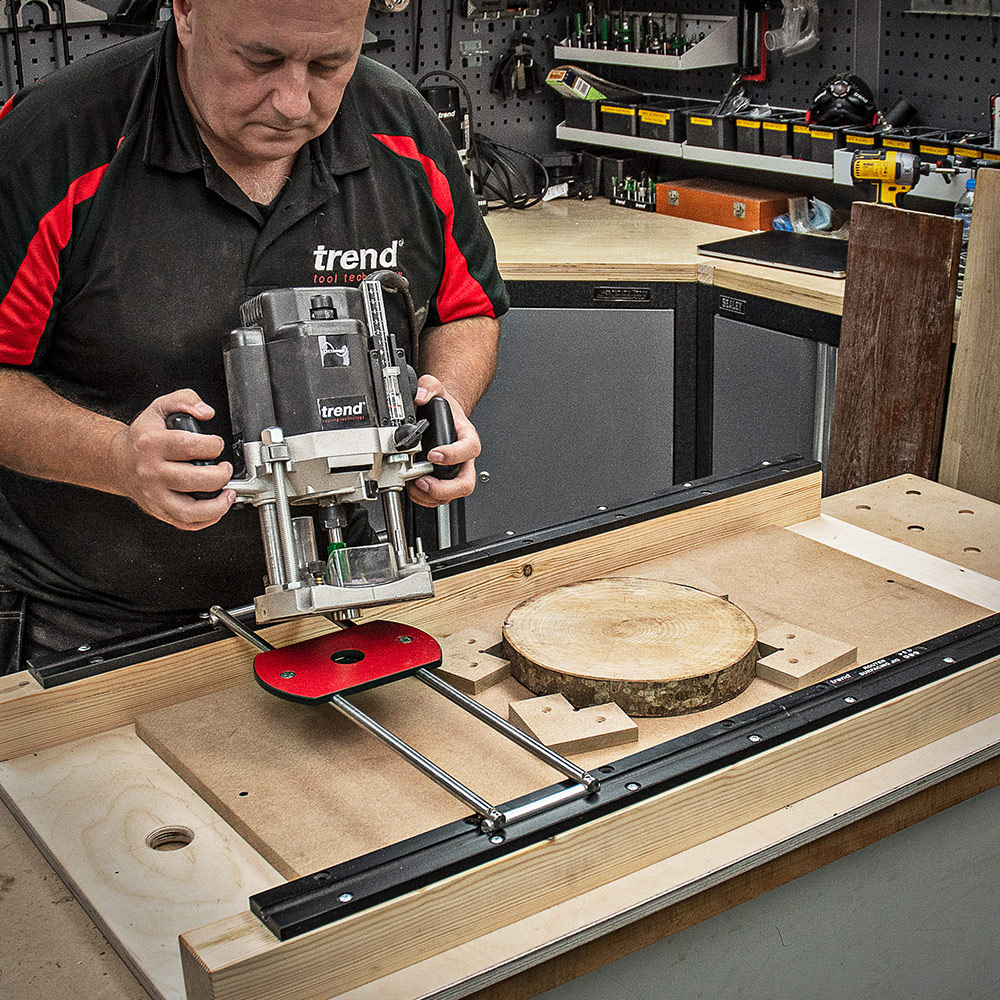 No fixed sub base required, simple guide bush location into cradle for fast set up and removal.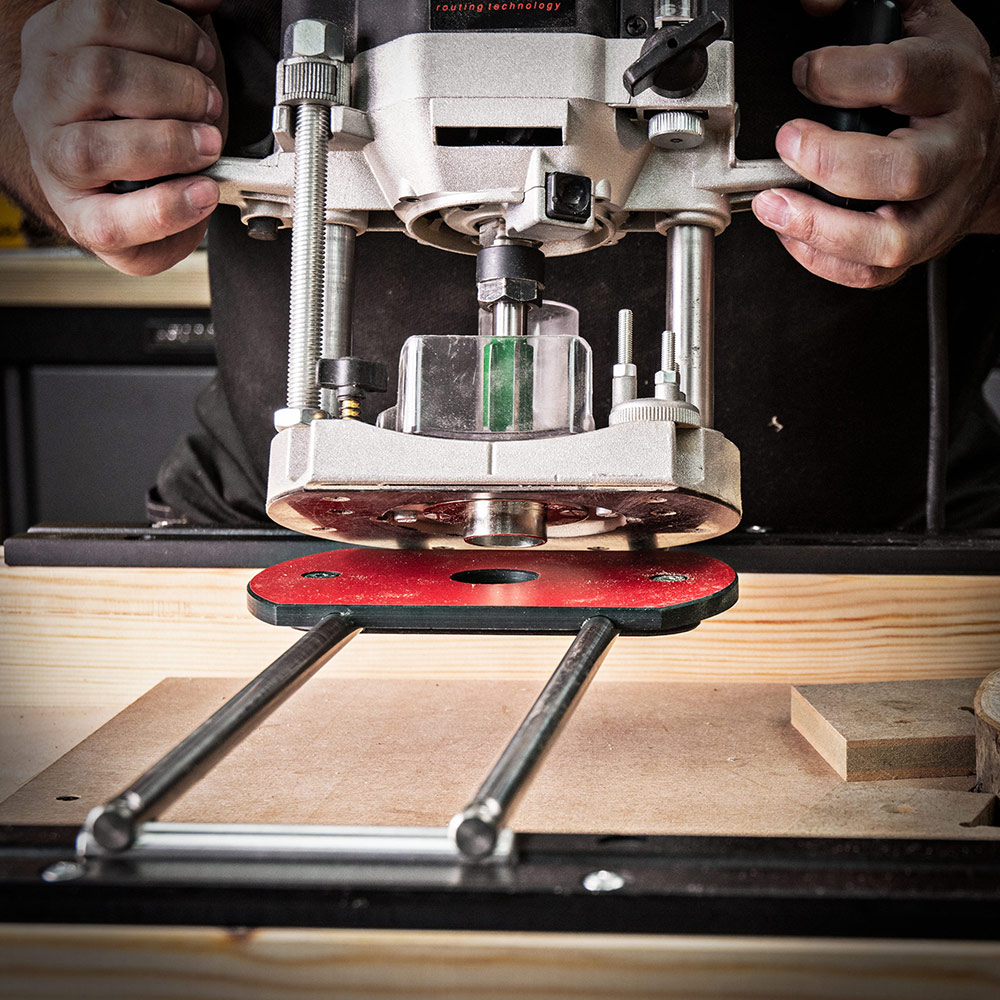 Fits to the cradle with 30mm guide bush for compatibility with multiple brands and router sizes.
A router sled is the ideal accessory for any workshop and always a favourite in the craft and hobby environment for flattening and thicknessing wide materials easily and safely.
With its capacity of 400mm maximum width, the Trend Router Surfacing Jig is especially useful for working wider stock; an area where a planer thicknesser with industrial build and capacities would normally be needed.
It is a perfect solution where shorter pieces need to be flattened.
Fast and simple to use, the jig doesn't need a fixed sub base, just a router that can use a 30mm guide bush. The guide bush locates into the bush aperture in the sliding cradle for fast easy fitment.
The Cradle sits on twin 12mm diameter stainless steel rods that sit into left and right Compact Grade High Pressure Laminate running rails to allow the router to work in an 'X, Y' movement, to run across the work and also along it for smooth controlled routing using a suitable cutter such as the Trend C030BX1/2TC.
Using the plunge on the router, the cut can be finely controlled from the lightest skimming cut to heavier removal for fast flattening, with up to 1.5mm taken per pass.
For trenching applications, the cradle can be nipped to the bars to lock the setting, restricting the router movement to run parallel to the bars.
The Router Surfacing Jig will need to be fixed to a simple platform base.
This can be built to suit different stock depths as required or with the addition of shim packers it can be used with thinner stock material.
The kit is supplied complete with everything needed to make a jig that can work with materials up to 400mm wide x 910mm long. Longer pieces can be easily worked in the same way by sliding through the jig base.
With live edge boards all the rage at the moment, they can be difficult to get flat over a planer likewise, flattening wide end grain glue ups for chopping boards on a planer is not only difficult, but very dangerous as they can shatter.
The surfacing jig removes these issues as the router cutter shears across the face, routing cleanly through end grain and taking out all the irregularities a live edge sawn board throws up.
Ideal for designers, hobbyists and crafts people, the Router Surfacing Jig is compact, adaptable and perfect for any router user looking to go beyond conventional routing.